Čo sú to menové swapové linky?
27. septembra 2016 (aktualizované 22. apríla 2020)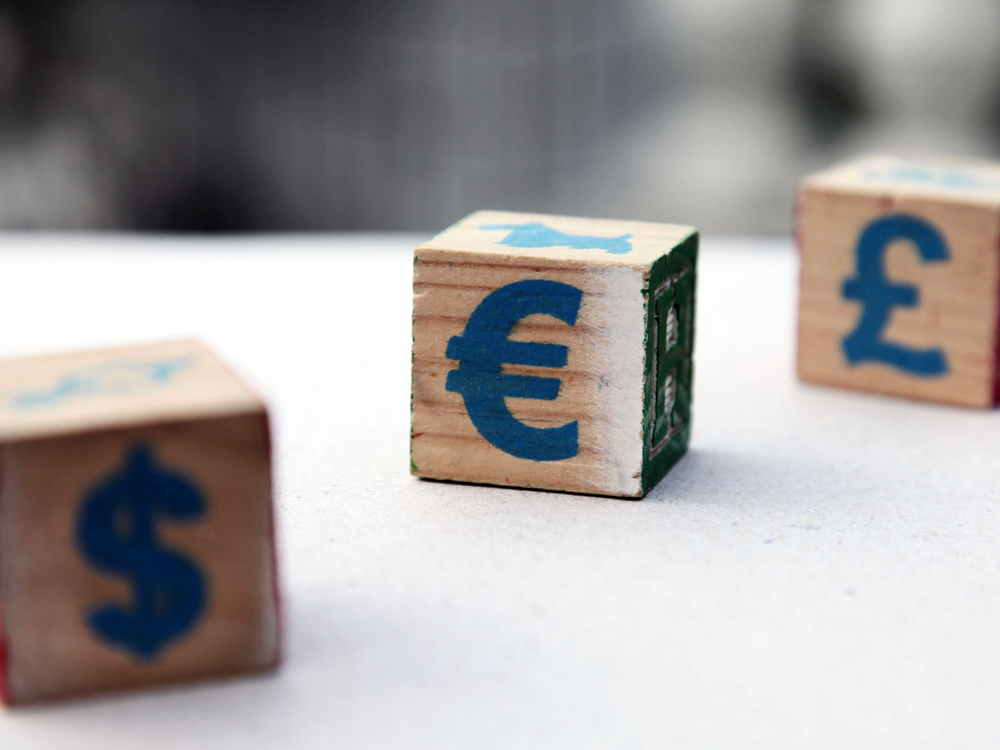 Menová swapová linka je dohoda medzi dvoma centrálnymi bankami o výmene mien. Centrálnej banke umožňuje získať likviditu v cudzej mene od centrálnej banky, ktorá túto menu vydáva – zvyčajne pre potreby domácich komerčných bánk. Swapová linka s Federálnym rezervným systémom v Spojených štátoch napríklad umožňuje ECB a všetkým národným centrálnym bankám v eurozóne (Eurosystému) získať od Federálneho rezervného systému americké doláre výmenou za zodpovedajúcu sumu v eurách. Tieto dohody sú súčasťou súboru menovopolitických nástrojov centrálnych bánk už niekoľko desaťročí.
Prečo sú swapové linky potrebné?
Centrálne banky zo začiatku swapové linky používali na financovanie niektorých intervencií na trhu, avšak v posledných rokoch sa stali dôležitým nástrojom na zachovanie finančnej stability a tlmenie vplyvu napätia na trhu na reálnu ekonomiku. Swapové dohody ECB uzavreté od roku 2007 sú napríklad zamerané na zásobovanie domácich bánk likviditou v cudzej mene. Pri zhoršení podmienok na peňažných trhoch v niektorej mene sa bankám mimo tejto menovej oblasti sťažuje financovanie ich aktív naviazaných na túto menu, pretože nemajú priamy prístup k zahraničnej centrálnej banke, ktorá túto menu vydáva. No ak má ich domáca centrálna banka s príslušnou zahraničnou centrálnou bankou swapovú linku, môže svojim bankám poskytnúť potrebnú likviditu v cudzej mene bez použitia svojich devízových rezerv. Napríklad počas finančnej krízy po kolapse banky Lehman Brothers v septembri 2008 vznikol na peňažných trhoch nedostatok likvidity v dôsledku mimoriadne vysokej averzie voči riziku. Za týchto okolností sa bankám v eurozóne ťažko získavali americké doláre na financovanie dolárových aktív. V snahe zabrániť nepriaznivým dôsledkom, napríklad aby zo strany bánk nedošlo k náhlemu odpredaju aktív a následne k extrémnym pohybom cien, ECB a Federálny rezervný systém uzatvorili menovú swapovú linku, prostredníctvom ktorej môže ECB/Eurosystém zásobovať banky v eurozóne americkými dolármi.
S ktorými centrálnymi bankami má ECB menové swapové dohody?
V roku 2011 vytvorila ECB spolu s Bank of England, Bank of Canada, Bank of Japan, Federálnym rezervným systémom a Swiss National Bank sieť swapových liniek, ktorá umožňuje vzájomnú výmenu mien medzi zúčastnenými centrálnymi bankami. Od apríla 2020 sa swapové linky využívajú na poskytovanie amerických dolárov a švajčiarskych frankov bankám v eurozóne, ako aj na poskytovanie eur bankám v Spojenom kráľovstve.
V nadväznosti na finančnú krízu tiež ECB zabezpečila poskytovanie eur centrálnym bankám Dánska a Švédska, ako aj dočasné poskytovanie eur centrálnym bankám Lotyšska, Maďarska a Poľska.
V roku 2013 ECB uzavrela menovú swapovú dohodu s Čínou vzhľadom na čoraz väčší systémový význam tejto krajiny a rýchly rast obchodu a investícií medzi eurozónou a Čínou. Pre Eurosystém je táto dohoda nástrojom na zabezpečenie likvidity s cieľom uistiť banky v eurozóne, že čínsky jüan bude naďalej k dispozícii aj v prípade narušenia trhu.
V roku 2020 ECB reaktivovala swapovú dohodu s dánskou centrálnou bankou a zriadila dočasné preventívne swapové linky s Chorvátskom a Bulharskom.
Ako swapové linky fungujú?
Ak banka v eurozóne potrebuje americké doláre, napríklad keď chce poskytnúť klientovi úver v amerických dolároch, za bežných okolností sa obráti na trh. Ak sú však náklady na financovanie v amerických dolároch príliš vysoké alebo ak je fungovanie trhu narušené, banka sa môže obrátiť na svoju národnú centrálnu banku. V tomto konkrétnom prípade môže ECB získať doláre vďaka menovej dohode s Federálnym rezervným systémom. ECB v súčasnosti organizuje denné aukcie s týždňovou splatnosťou a každý týždeň ponúka 84-dňové operácie. Banky z eurozóny môžu uviesť, koľko dolárov si chcú požičať za vopred stanovenú úrokovú sadzbu. Výmenou za doláre musia ECB poskytnúť zábezpeku vysokej kvality, ktorej hodnota sa stanovuje podľa aktuálnych trhových cien znížených o primeranú zrážku (tzv. haircut). Mnohé z týchto menových dohôd fungujú hlavne ako záchranná sieť a neboli nikdy aktivované. V súlade so svojou všeobecnou politikou na zabezpečenie vysokej úrovne operatívnosti ECB svoje nástroje menovej politiky pravidelne testuje, aby sa v prípade potreby dali jednoducho a bezpečne použiť.
Aktualizácia: dňa 22. apríla 2020 boli do textu pridané dodatočné informácie.