Mi a devizaswapkeret?
2016. szeptember 27. Frissítés időpontja: 2020. április 22.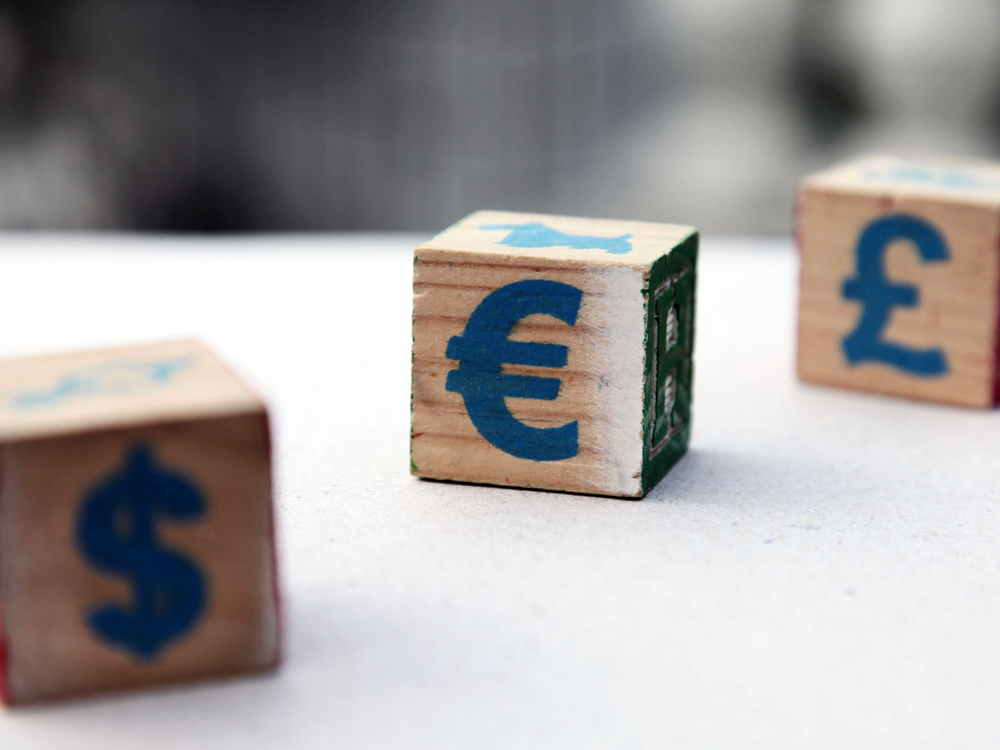 A devizaswapkeret két központi bank közötti devizacsere-megállapodás, amely lehetővé teszi, hogy az egyik jegybank a másik által kibocsátott külföldi pénznemben juthasson likviditáshoz, rendszerint azért, hogy kielégítse a hazai kereskedelmi bankok igényeit. Az amerikai jegybank szerepét betöltő Federal Reserve Systemmel kötött swapmegállapodás keretében például az EKB és az euroövezet nemzeti központi bankjai (eurorendszer) USA-dollárt kapnak a Fedtől, amiért azonos értékű euroösszeget adnak cserébe. Az ilyen megállapodások kötése évtizedek óta a központi bankok monetáris politikai eszköztárának része.
Miért van szükség a swapkeretre?
A központi bankok eleinte egyes piaci beavatkozások (intervenciók) finanszírozására alkalmazták a swapkeretet, az utóbbi években viszont a swapkeret fontos eszköze lett a pénzügyi stabilitás megőrzésének és a piaci feszültségek reálgazdasági hatásai kiküszöbölésének. Az EKB 2007 óta kötött swapmegállapodásai például arra irányulnak, hogy a belföldi bankok számára devizaalapú likviditást biztosítsanak. Ha egy bizonyos pénznemben beszűkülnek a finanszírozási piacok, az adott valutaövezeten kívüli hitelintézetek nehezebben tudják finanszírozni a szóban forgó devizához kötődő eszközeiket, mivel nincs közvetlen hozzáférésük a devizát kibocsátó külföldi jegybankhoz. Ugyanakkor ha a jegybankjuk swapkeret-megállapodást kötött egy külföldi központi bankkal, devizatartalékainak felhasználása nélkül nyújthat a hazai hitelintézetnek forrást a szükséges devizában. A Lehman Brothers 2008. szeptemberi csődjét követő pénzügyi válság során például a szélsőségesen kockázatkerülő magatartás következtében elapadtak a finanszírozási források. Az euroövezeti bankok az adott körülmények között nehezen jutottak USA-dollárhoz, amelyre szükségük volt a dollárban denominált eszközeik finanszírozásához. A működési zavarok, úgymint a bankok hirtelen eszközeladásai és az ebből következő szélsőséges ármozgások elkerülése érdekében az EKB és a Fed devizaswapkeretet hozott létre, amelynek igénybevételével az EKB és az eurorendszer USA-dollárt ad az euroövezetben működő bankoknak.
Mely központi bankokkal kötött az EKB devizacsere-megállapodást?
2011-ben az EKB, a Bank of England, a Bank of Canada, a Japán Nemzeti Bank, a Fed és a Svájci Nemzeti Bank swapkerethálózatot hozott létre, amely lehetővé teszi, hogy a részt vevő jegybankok devizát szerezhessenek be egymástól. 2020 áprilisától a swapkeretek közvetítésével USA-dollárban és svájci frankban kaptak hitelt az euroövezeti bankok, illetve euróban az Egyesült Királyságban működő bankok.
Az EKB a pénzügyi válság nyomán Dánia és Svédország központi bankjaival is megállapodott euroforrások nyújtásáról, akárcsak átmeneti jelleggel Lettország, Magyarország és Lengyelország jegybankjaival.
2013-ban az EKB Kínával is megállapodott a devizacserében, ahogy nőtt az ország rendszerszintű jelentősége, és élénkültek az euroövezettel való kereskedelmi és befektetési kapcsolatai. Az eurorendszer számára a megállapodás likviditási védőhálóként szolgál, hogy az euroövezeti bankok piaci működési zavarok esetén is hozzájuthassanak kínai renminbihez.
Az EKB 2020-ban újra beindította a dán jegybankkal fennálló swapmegállapodást, továbbá elővigyázatossági swapkeretet állított fel Horvátországgal és Bulgáriával.
Hogyan működik a swapkeret?
Rendes körülmények között az euroövezeti bankok USA-dollár-igényüket a piacról elégítik ki – például ha ügyfelük USA-dollárban kér hitelt. Ha azonban túl magasak az USA-dollárban felmerülő finanszírozási költségek, vagy ha a piacon zavar támad, a bank a nemzeti központi bankhoz fordulhat. Ilyen esetben az EKB a Feddel kötött devizamegállapodás révén elő tudja teremteni a szükséges dollármennyiséget. Jelenleg az EKB naponta tart egyhetes futamidejű aukciót, valamint hetente kínál 84-napos műveleteket. Az euroövezeti bankok jelezhetik mekkora dollárkölcsönt kívánnak felvenni az előre meghatározott kamatláb mellett. Ellentételezésként jó minőségű fedezetet kell az EKB-nak átadniuk, amelynek értékét az aktuális piaci áron (piaci alapon értékelve) határozzuk meg, amelyből egy bizonyos összeget (haircut) levonunk. Sok olyan devizacsere-megállapodás van, amely elsősorban védőháló szerepet tölt be, és még nem volt aktiválva. Az EKB magas szintű operatív készenlétre törekvő általános gyakorlatával összhangban rendszeresen teszteli monetáris politikai eszközeit, biztosítandó, hogy szükség esetén könnyen és biztonságosan be tudja vetni őket.
Frissítés: ezt az ismertetőt 2020. április 22-én további információkkal egészítettük ki.