Co to jsou měnové swapové linky?
27. září 2016 (aktualizováno 22. dubna 2020)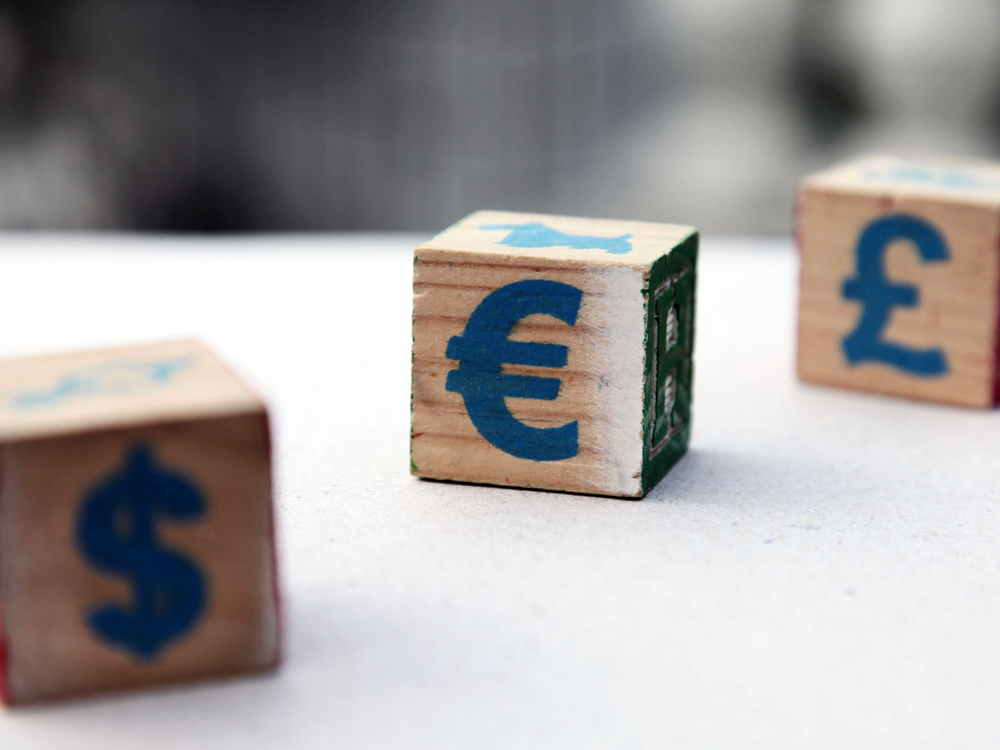 Měnová swapová linka je dohoda mezi dvěma centrálními bankami o výměně měn. Umožňuje centrální bance získat likviditu v zahraniční měně od centrální banky, která ji vydává, – obvykle z toho důvodu, že ji potřebuje poskytnout domácím komerčním bankám. Kupříkladu swapová linka s Federálním rezervním systémem Spojených států (Fed) umožňuje ECB a všem národním centrálním bankám v eurozóně (Eurosystém), aby od Fedu obdržely americké dolary výměnou za rovnocenný objem eur, který poskytnou Fedu. Tyto dohody jsou součástí souboru nástrojů měnové politiky centrálních bank už desítky let.
Proč potřebujeme swapové linky?
Zatímco zpočátku využívaly centrální banky swapových linek k financování určitých tržních intervencí, v posledních letech se tyto linky staly důležitým nástrojem pro zachování finanční stability a předcházení tomu, aby napětí na trhu ovlivnilo reálnou ekonomiku. Swapové dohody, které ECB uzavřela od roku 2007, jsou například zaměřeny na poskytování likvidity v cizí měně domácím bankám. Když se zhorší situace na finančních trzích v určité měně, ztíží se pozice bank mimo danou měnovou oblast při financování jejich aktiv spojených s danou měnou, protože nemají přímý přístup k zahraniční centrální bance, která danou měnu vydává. Má-li však jejich domácí centrální banka se zahraniční centrální bankou swapovou linku, domácí centrální banka může poskytovat svým bankám požadovanou likviditu v cizí měně bez použití svých devizových rezerv. Během finanční krize po kolapsu společnosti Lehman Brothers v září 2008 například finanční trhy vyschly v důsledku mimořádně vysoké averze k riziku. Za těchto okolností bylo pro banky v eurozóně obtížné získat americké dolary k financování svých aktiv denominovaných v amerických dolarech. V zájmu předcházení poruchám, kdy by banky musely např. prodávat náhle svá aktiva, což by přivodilo extrémní cenové pohyby, ECB a Federální rezervní systém zřídily měnovou swapovou linku, která ECB a Eurosystému umožňuje poskytovat bankám v eurozóně americké dolary.
Se kterými centrálními bankami má ECB uzavřeny měnové swapové dohody?
V roce 2011 vytvořila ECB společně s Bank of England, Bank of Canada, Bank of Japan, Federálním rezervním systémem a Švýcarskou národní bankou síť swapových linek, díky níž mohou zúčastněné centrální banky získávat od sebe navzájem jednotlivé měny. Od dubna 2020 se swapové linky používají k poskytování amerických dolarů a švýcarských franků bankám v eurozóně i k poskytování eur bankám ve Spojeném království.
V době po finanční krizi uzavřela ECB dohody o poskytování eur také centrálním bankám Dánska a Švédska i dočasné dohody o poskytování eur centrálním bankám Lotyšska, Maďarska a Polska.
V roce 2013 uzavřela ECB měnovou swapovou dohodu s Čínou, což odráží zvyšující se systémový význam této země a rychlý růst obchodu a investic mezi ní a eurozónou. Pro Eurosystém slouží tato dohoda jako určitá likviditní pojistka s cílem ujistit banky v eurozóně, že čínský renminbi bude k dispozici i v případě narušení tohoto trhu.
V roce 2020 ECB reaktivovala swapovou dohodu s dánskou centrální bankou a zřídila dočasné obezřetnostní swapové linky s Chorvatskem a Bulharskem.
Jak swapové linky fungují?
Pokud potřebuje banka v eurozóně americké dolary, například aby klientovi poskytla úvěr v amerických dolarech, obrátí se za obvyklých okolností na trh. Jsou-li však náklady na financování v amerických dolarech příliš vysoké nebo je-li trh narušený, může se banka obrátit na svou národní centrální banku. V takovémto případě může ECB získat dolary díky měnové dohodě s Federálním rezervním systémem. ECB v současné době provádí denní aukce se splatností jeden týden a nabízí operace na týdenním základě se splatností 84 dní. Banky z eurozóny mohou uvést, kolik dolarů si chtějí vypůjčit za předem danou úrokovou sazbu. Výměnou za dolary musí banky poskytnout ECB vysoce kvalitní zajištění, jehož hodnota je určena aktuálními tržními cenami (ocenění podle tržní hodnoty) minus náležitá srážka. Mnohé z těchto měnových dohod slouží především jako záchranná síť a nikdy nebyly aktivovány. ECB v souladu se svou obecnou politikou zajistit vysokou úroveň provozní připravenosti pravidelně testuje nástroje a mechanismy své měnové politiky, aby tak zajistila, že mohou být v případě potřeby kdykoli snadno a bezpečně použity.
Aktualizace: Tato vysvětlující stránka byla aktualizována 22. dubna 2020 o další podrobnosti k tomuto tématu.