Valutaswapaftaler
27. september 2016 (opdateret 22. april 2020)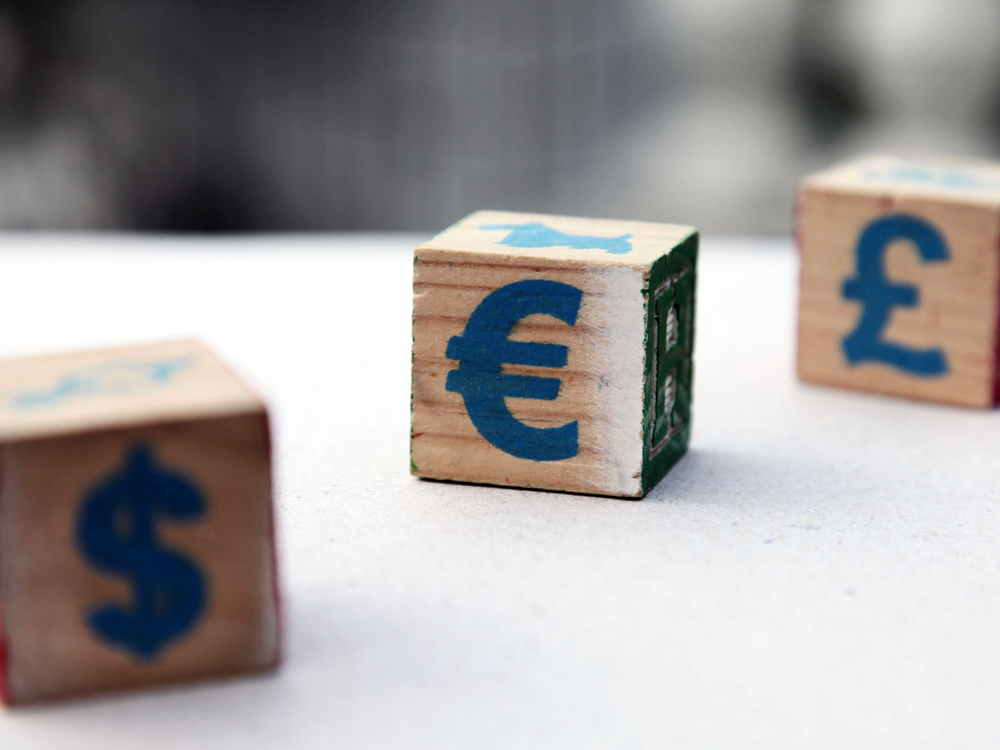 En valutaswapaftale er en aftale mellem to centralbanker om at bytte valuta. Aftalen gør det muligt for centralbankerne at skaffe likviditet i udenlandsk valuta fra den udstedende centralbank – typisk med henblik på at stille den til rådighed for indenlandske pengeinstitutter. Eksempelvis gør swapaftalen med Federal Reserve System i USA det muligt for ECB og alle de nationale centralbanker i euroområdet (Eurosystemet) at modtage amerikanske dollar fra Federal Reserve i bytte for et tilsvarende beløb i euro. Aftalerne har i årtier været et af centralbankernes pengepolitiske værktøjer.
Hvorfor er swapaftaler nødvendige?
Oprindeligt anvendte centralbankerne kun swapaftaler til at finansiere visse markedsinterventioner. I de senere år har aftalerne dog udviklet sig til et vigtigt værktøj til at bevare den finansielle stabilitet og forhindre markedsspændinger i at påvirke realøkonomien. Formålet med de swapaftaler, som ECB har indgået siden 2007, har fx været at skaffe likviditet i udenlandsk valuta til indenlandske banker. Når forholdene på finansieringsmarkedet i en valuta forværres, bliver det svært for banker uden for det pågældende valutaområde at finansiere aktiver, som er bundet til denne valuta, fordi de ikke har direkte adgang til den udenlandske centralbank, som udsteder valutaen. Har deres hjemmecentralbank derimod en swapaftale med den udenlandske centralbank, kan hjemmecentralbanken stille den nødvendige likviditet i den udenlandske valuta til rådighed for sine banker uden at anvende valutareserverne. Eksempelvis under den finansielle krise, efter at Lehman Brothers gik konkurs i september 2008, tørrede finansieringsmarkederne ud som følge af ekstrem risikoaversion. Det gjorde det svært for banker i euroområdet at skaffe amerikanske dollar til at finansiere aktiver i amerikanske dollar. For at forhindre forstyrrelser, fx at banker bliver nødt til pludselig at sælge aktiver med ekstreme prisudsving til følge, indgik ECB og Federal Reserve en valutaswapaftale, som gør det muligt for ECB/Eurosystemet at forsyne banker i euroområdet med amerikanske dollar.
Med hvilke centralbanker har ECB indgået en valutaswapaftale?
I 2011 etablerede ECB sammen med Bank of England, Bank of Canada, Bank of Japan, Federal Reserve og Schweizerische Nationalbank et netværk af swapaftaler, som gjorde det muligt for de deltagende centralbanker at skaffe valuta fra hinanden. Fra og med april 2020 er swapaftalerne blevet anvendt til at udlåne amerikanske dollar og schweiziske franc til banker i euroområdet og euro til britiske banker.
I kølvandet af den finansielle krise indgik ECB også aftaler, der gjorde det muligt at forsyne centralbankerne i Danmark og Sverige med euro, og midlertidige aftaler om forsyning af centralbankerne i Letland, Ungarn og Polen med euro.
I 2013 indgik ECB en valutaswapaftale med Kina, hvilket afspejler landets stigende systemiske vigtighed og den hastige vækst i handel og investeringer mellem Kina og euroområdet. For Eurosystemets vedkommende tjener aftalen som en likviditetsbagstopper, der sikrer euroområdets banker, at kinesiske renminbi fortsat vil være tilgængelige, selv hvis markedet bliver negativt påvirket.
I 2020 genaktiverede ECB swapaftalen med Danmarks Nationalbank og oprettede af forsigtighedshensyn midlertidige swapaftaler med Kroatien og Bulgarien.
Hvordan fungerer swapaftalerne?
Under normale omstændigheder vender bankerne i euroområdet sig mod markedet, hvis de mangler amerikanske dollar. Det kan fx være for at yde en kunde lån i amerikanske dollar. Hvis omkostningerne ved dollarfinansiering er for høje, eller hvis markedet ikke fungerer normalt, kan banken gå til sin nationale centralbank. I det pågældende tilfælde kan ECB skaffe dollar takket være valutaaftalen med Federal Reserve. ECB afholder for tiden daglige auktioner med en løbetid på en uge og tilbyder operationer med en løbetid på 84 dage en gang om ugen. Banker i euroområdet kan sige, hvor mange dollar de ønsker at låne til en på forhånd fastsat rente. Som modydelse for de amerikanske dollar skal de stille sikkerhed af høj kvalitet over for ECB til en værdi, der fastsættes i henhold til den gældende markedspris ("mark to market") minus et passende fradrag (ofte omtalt som et "haircut"). Mange af disse valutaaftaler fungerer primært som et sikkerhedsnet, og de er aldrig blevet anvendt i praksis. I overensstemmelse med ECB's generelle politik om at sikre et højt driftsmæssigt beredskab testes de pengepolitiske instrumenter og værktøjer regelmæssigt, således at det sikres, at de nemt og sikkert kan tages i brug, hvis og når det er nødvendigt.
Opdatering: Denne explainer er opdateret med flere oplysninger om emnet den 22. april 2020.