X'inhuma l-linji swap tal-munita?
27 ta' Settembru 2016 (aġġornat fi 22 ta' April 2020)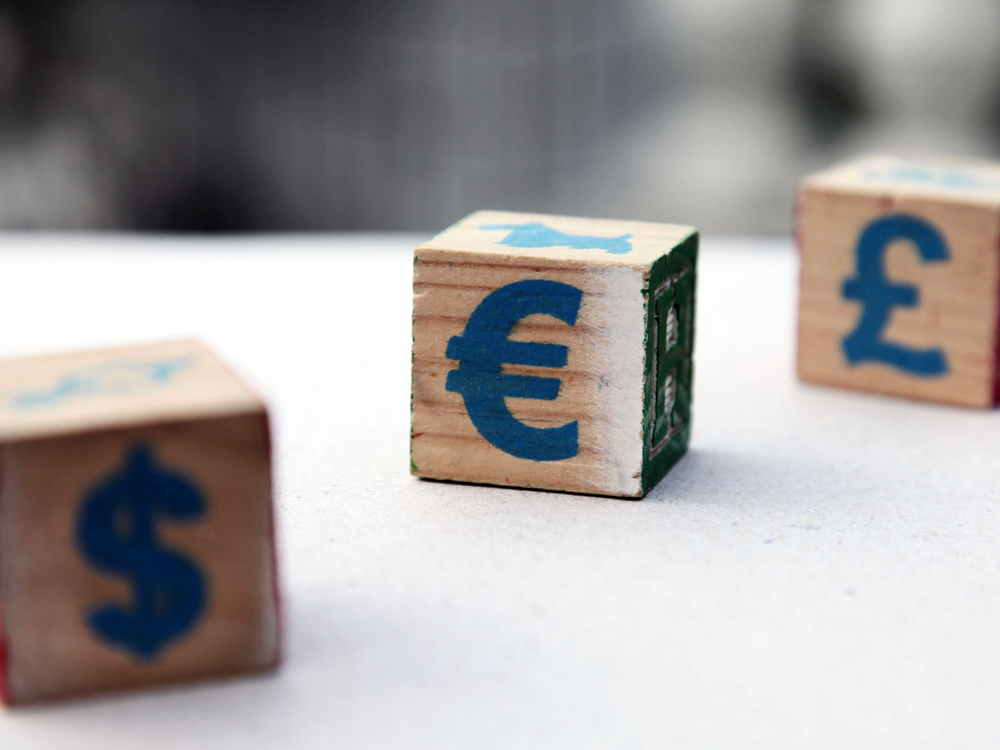 Linja swap tal-munita hija ftehim bejn żewġ banek ċentrali għall-iskambju ta' muniti. Dan jippermetti li bank ċentrali jkun jista' jikseb likwidità f'munita barranija mingħand il-bank ċentrali li joħroġ dik il-munita – normalment għaliex ikollu bżonn jipprovdiha lill-banek kummerċjali domestiċi. Pereżempju, il-linja swap mal-Federal Reserve System tal-Istati Uniti tippermetti lill-BĊE u lill-banek ċentrali nazzjonali kollha taż-żona tal-euro (l-Eurosistema) jirċievu dollari US mill-Fed bi skambju għal ammont ekwivalenti ta' euro li jiġu provduti lill-Federal Reserve. Dawn l-arranġamenti ilhom jiffurmaw parti mis-sett ta' strumenti tal-politika monetarja tal-banek ċentrali għal għexieren ta' snin.
Għaliex neħtieġu l-linji swap?
Għalkemm il-linji swap fil-bidu kienu jintużaw mill-banek ċentrali biex jiffinanzjaw ċerti interventi fis-swieq, f'dawn l-aħħar snin saru strument importanti biex tinżamm l-istabbiltà finanzjarja u biex l-ekonomija reali ma tinħakimx mit-tensjoni fis-swieq. L-arranġamenti swap stabbiliti mill-BĊE sa mill-2007, ngħidu aħna, kienu maħsuba biex jipprovdu likwidità f'munita barranija lill-banek domestiċi. Meta s-swieq tal-finanzjament f'munita minnhom ikunu sejrin ħażin, il-banek barra dik iż-żona monetarja jsibuha iebsa biex jiffinanzjaw l-assi li jkunu marbutin ma' dik il-munita għax ma jkollhomx aċċess dirett għall-bank ċentrali barrani li joħroġ il-munita. Iżda jekk il-bank ċentrali domestiku jkollu linja swap mal-bank ċentrali barrani, il-bank ċentrali tal-pajjiż jista' jipprovdi lill-banek domestiċi l-likwidità meħtieġa fil-munita barranija bla ma juża r-riżervi barranin tiegħu. Pereżempju, fil-kriżi finanzjarja li faqqgħet wara l-kollass ta' Lehman Brothers f'Settembru 2008, is-swieq tal-finanzjament nixfu għalkollox minħabba r-reazzjoni estrema kontra r-riskji. F'dawn iċ-ċirkostanzi, il-banek taż-żona tal-euro sabuha bi tqila jiksbu dollari US biex jiffinanzjaw l-assi tagħhom denominati f'USD. Sabiex jiġi evitat kull tfixkil, ngħidu aħna biex il-banek ma jkollhomx għalfejn ibigħu l-assi tagħhom ħin bla waqt u b'hekk jikkawżaw ċaqliq estrem fil-prezzijiet, il-BĊE u l-Federal Reserve waqqfu linja swap tal-munita biex il-BĊE/Eurosistema jipprovdu dollari US lill-banek fiż-żona tal-euro.
Liema banek ċentrali għandhom arranġamenti swap tal-munita mal-BĊE?
Fl-2011 il-BĊE, flimkien mal-Bank of England, il-Bank of Canada, il-Bank of Japan, il-Federal Reserve u s-Swiss National Bank waqqfu netwerk ta' linji swap biex il-banek ċentrali parteċipanti jiksbu munita mingħand xulxin. Minn April 2020, il-linji swap intużaw biss biex isir self ta' dollari US u franki Svizzeri lill-banek taż-żona tal-euro kif ukoll euros lill-banek tar-Renju Unit.
Wara l-kriżi finanzjarja il-BĊE stabbilixxa wkoll arranġamenti biex jipprovdi l-euro lill-banek ċentrali tad-Danimarka u lill-Isvezja, kif ukoll arranġamenti temporanji biex jipprovdu l-euro lill-banek ċentrali tal-Latvja, l-Ungerija u l-Polonja.
Fl-2013, il-BĊE stabbilixxa ftehim swap tal-munita maċ-Ċina, minħabba li żdiedet l-importanza sistemika ta' dan il-pajjiż u kibru bil-ħeffa l-kummerċ u l-investiment bejnu u ż-żona tal-euro. Għall-Eurosistema, il-ftehim iservi bħala garanzija ta' likwidità u jserraħ moħħ il-banek taż-żona tal-euro li r-renminbi Ċiniż jibqa' disponibbli anki jekk jiddgħajjef is-suq.
Fl-2020 il-BĊE attiva mill-ġdid l-arranġament ta' swap mal-bank ċentrali tad-Danimarka u stabbilixxa linji ta' swap ta' prekawzjoni temporanja mal-Kroazja u l-Bulgarija.
Kif jiffunzjonaw il-linji swap?
F'ċirkostanzi normali, bank fiż-żona tal-euro jdur għas-suq jekk ikollu bżonn dollari US, pereżempju biex jipprovdi self f'dollari US lil klijent. Iżda jekk l-ispejjeż tal-finanzjament f'dollari US ikunu għoljin wisq jew jekk is-suq ikun imqalleb, il-bank jista' jirrikorri għand il-bank ċentrali ta' pajjiżu. F'dan il-każ partikolari, il-BĊE jista' jikseb dollari bis-saħħa tal-ftehim tal-munita li għandu mal-Federal Reserve. Il-BĊE bħalissa jagħmel irkant kuljum b'maturità ta' ġimgħa u joffri operazzjonijiet ta' 84 jum fuq bażi ta' kull ġimgħa. Banek taż-żona tal-euro jistgħu jgħidu kemm jixtiequ jissellfu dollari b'rata tal-imgħax definita minn qabel. Biex jieħdu d-dollari, iridu jipprovdu lill-BĊE b'kollateral ta' kwalità tajba b'valur li jkun stabbilit mill-prezzijiet kurrenti tas-suq ("mark to market") iżda bi tnaqqis xieraq (magħruf bħala "haircut"). Ħafna minn dawn l-arranġamenti tal-munita jservu l-aktar bħala xibka ta' sigurtà u qatt ma ġew attivati. Skont il-politika ġenerali tiegħu biex jiżgura livell għoli ta' preparazzjoni operattiva, il-BĊE jittestja regolarment l-istrumenti u l-għodod tiegħu tal-politika monetarja biex ikun żgur li jistgħu jintużaw faċilment u b'sigurtà jekk u meta jkun meħtieġ.
Aġġornament: Din l-ispjegazzjoni ġiet aġġornata fit-22 ta' April 2019 biex tipprovdi aktar dettalji dwar is-suġġett.