Kāpēc stabilas cenas ir būtiskas?
08.05.2017.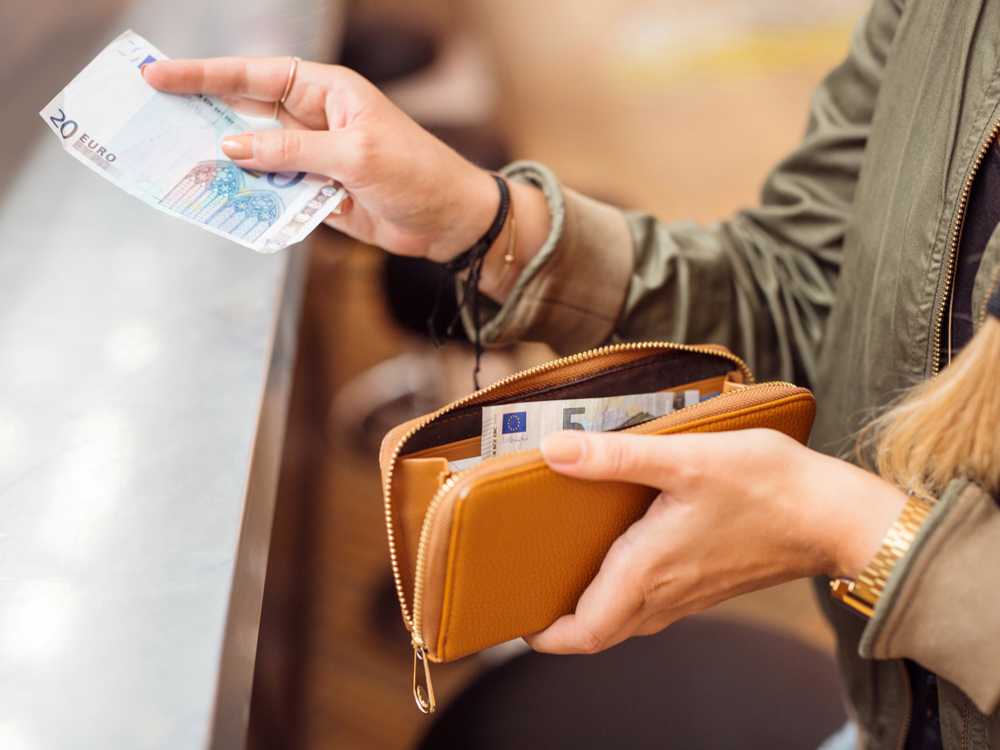 ECB galvenais mērķis ir nodrošināt cenu stabilitāti. Tas nozīmē, ka cenas nedrīkst ievērojami pieaugt (inflācija) un nav pieļaujama arī ilgstoša cenu lejupslīde (deflācija). Tas ir tāpēc, ka ilgstošs inflācijas vai deflācijas periods negatīvi ietekmē tautsaimniecību.
Kāpēc augsta inflācija ir slikta?
Ja daudzu preču cenas palielinās, jūsu pirktspēja sarūk. Citiem vārdiem runājot, par savu naudu – ienākumiem un uzkrājumiem – jūs nevarat iegādāties tikpat daudz preču kā agrāk. Tā var veidoties cenu pieauguma spirāle. Tas notiek tāpēc, ka, visam kļūstot dārgākam, jūs, iespējams, lūgsiet darba devējam algas paaugstinājumu. Darba devējs var reaģēt uz to, paaugstinot uzņēmuma cenas, lai finansētu darbinieku pieprasīto algas pieaugumu. Ja tas notiks daudzos uzņēmumos, daudzu preču cenas turpinās kāpt un spirāle turpināsies. Tādējādi jums un uzņēmumiem būs grūtāk plānot uzkrājumus un ieguldījumus. Cilvēki var zaudēt uzticību valūtai, jo tās vērtība strauji samazinās. Tie ir tikai daži augstas inflācijas blakusefektu negatīvie piemēri.
Kāpēc ilgstoša deflācija nav vēlama?
Cenu samazināšanās jums kā klientam var šķist pozitīva. Tas tiešām var būt pozitīvi, ja sarūk tikai dažu preču cenas. Pēdējos gadu desmitos kritušās daudzu elektronisko ierīču, piemēram, klēpjdatoru un tālruņu, cenas – to galvenokārt noteica inovācijas, kas ļauj ietaupīt ražošanas izmaksas.
Tomēr ilgstoša un plaša cenu samazināšanās visā tautsaimniecībā, ja tās iemesls nav ražošanas procesa uzlabojumi, vērtējama negatīvi, jo var izraisīt cenu samazināšanās spirāli. Piemēram, jūs vēlaties iegādāties jaunu dīvānu, taču, zinot, ka pēc neilga laika cena būs mazāka, iespējams, nogaidīsiet. Ja tā rīkosies visi, uzņēmumiem nāksies ciest, jo tie nevarēs pārdot preces. Sarūkot pieprasījumam, tiem varbūt vajadzēs samazināt vai iesaldēt algas vai pat atlaist darbiniekus – tādējādi palielināsies bezdarbs. Patērētājiem un uzņēmumiem samazinot izdevumus un ieguldījumus, tautsaimniecības izaugsmes temps saruks. Ja jums ir kāds parāds, piemēram, hipotekārais kredīts, jums var kļūt grūtāk to atmaksāt, jo tas nesamazināsies, pat ja saruks jūsu ienākumi.
Tas pats attiecas uz valsts finansēm. Samazinoties ienākumiem un izdevumiem, sarūk nodokļu ieņēmumi, bet joprojām jāatmaksā valdības parāds. Tā rezultātā var sarukt valdības izdevumi, piemēram, infrastruktūrai un veselības aprūpei. Deflācijas negatīvās sekas tādējādi izjūt ikviens.
Cenu stabilitāte skaitļos
Cenu stabilitātes noturēšana ir labākais centrālo banku ieguldījums iedzīvotāju individuālās labklājības uzlabošanā. Tieši tāpēc Līgumā par Eiropas Savienības darbību tā noteikta kā ECB darbības prioritāte. Lai sasniegtu šo mērķi, ECB izstrādājusi cenu stabilitātes kvantitatīvu definīciju. Tās nolūks ir noturēt gada inflācijas līmeni zemāku par 2%, bet tuvu tam. To nosaka pēc saskaņotā patēriņa cenu indeksa (SPCI).
Tā tiek nodrošināts kritērijs, pēc kura var vērtēt ECB uzdevuma izpildi. Tādējādi ECB darbības ir caurredzamas. Tas nozīmē, ka iespējams labāk plānot nākotni, zinot, kādas cenu pārmaiņas caurmērā gaidāmas euro zonā laika gaitā.
ECB mērķis nodrošināt cenu stabilitāti attiecas uz inflāciju euro zonā kopumā. Tiek ņemta vērā vidējā termiņa perspektīva, vērtējot inflāciju laika gaitā, nevis pievēršot uzmanību īstermiņa kāpumiem un kritumiem, jo laika gaitā tie izlīdzinās un tos nevar kontrolēt ar monetārās politikas palīdzību.
Kāpēc inflācijas līmenim jābūt zemākam par 2%, bet tuvu tam?
Ja ECB vēlas saglabāt stabilas cenas, kāpēc tās mērķis vidējā termiņā ir inflācijas līmenis, kas ir zemāks par 2%, bet tuvu tam, un nevis 0% vai 1%? To nosaka vairāki apstākļi.
Korekcijas mehānisms
Tiek ņemts vērā fakts, ka inflācijas rādītāji var būt nedaudz paaugstināti.
Drošības rezerve
Tiek nodrošināta drošības rezerve attiecībā uz potenciālo deflācijas risku.
Atšķirības starp valstīm
Tiek ņemtas vērā inflācijas atšķirības euro zonas valstīs.
Korekcijas mehānisms

ECB ņem vērā iespēju, ka inflācijas rādītāji (kas atspoguļoti SPCI) var būt nedaudz paaugstināti – to nosaka mērīšanas veids. Viens šāda gadījuma piemērs – kādas preču grozā, ko izmanto indeksa aprēķināšanai, iekļautās preces cena pieaug, jo uzlabojusies preces kvalitāte, piemēram, uzlabotas automašīnas drošības tehnoloģijas salīdzinājumā ar iepriekšējo modeli. Ja inflācijas aprēķinos netiek pilnībā ņemts vērā fakts, ka cenu pārmaiņu noteica preces kvalitātes uzlabošanās, rezultātā tiks iegūts lielāks inflācijas rādījums, kas pārsniedz faktisko.

Drošības rezerve

Inflācija, kas ir zemāka par 2%, bet tuvu šim līmenim, kalpo kā drošības rezerve pret iespējamiem deflācijas riskiem. Deflācijas gadījumā parasto monetārās politikas instrumentu (piemēram, galveno procentu likmju pārmaiņu) ietekme būs ierobežota. Pienāks brīdis, kad centrālajai bankai vairs nebūs lietderīgi turpināt samazināt procentu likmes. Turklāt pat kontrolētai inflācijai laika gaitā mēdz būt svārstības ap vidējo rādītāju. Tādējādi, iestrādājot rezervi mērķī nodrošināt inflācijas līmeni virs nulles, centrālajai bankai retāk vajadzēs izmantot nestandarta pasākumus, piemēram, kvantitatīvo stimulēšanu vai ilgāka termiņa refinansēšanas operācijas.

Atšķirības starp euro zonas valstīm

ECB nodrošina cenu stabilitāti euro zonā kopumā. Nosakot mērķi nodrošināt inflācijas līmeni zemāku par 2%, bet tuvu tam, tiek ņemtas vērā inflācijas atšķirības euro zonas valstīs, kam ideālā gadījumā laika gaitā vajadzētu izlīdzināties. Nosakot mērķi nodrošināt inflācijas līmeni virs nulles, dažām valstīm vai reģioniem nav jāpiedzīvo pārāk zema vai pat negatīva inflācija, lai līdzsvarotu situāciju citās valstīs, kur, iespējams, vērojama augstāka inflācija.