Kodėl stabilios kainos svarbu?
2017 05 08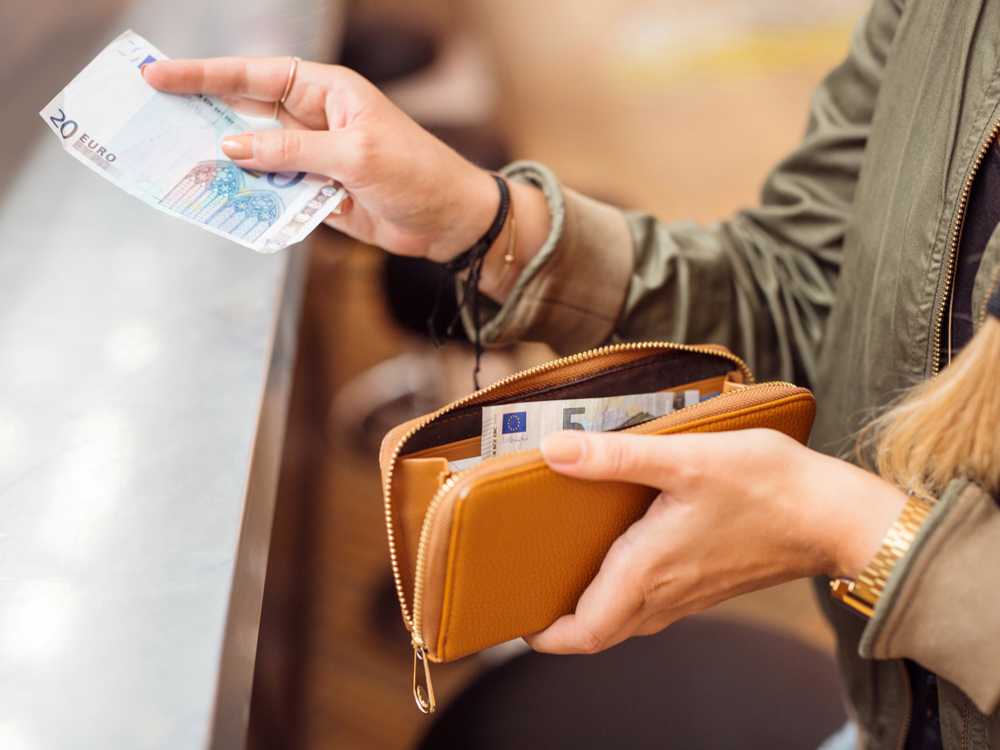 Pagrindinis ECB tikslas – palaikyti kainų stabilumą. Tai reiškia užtikrinti, kad kainos labai nedidėtų (infliacija) ir ilgą laiką nemažėtų (defliacija). Ilgą laiką trunkanti per didelė infliacija arba defliacija neigiamai veikia ekonomiką.
Kodėl didelė infliacija negerai?
Jeigu daugelio prekių, kurias jūs įprastai perkate, kainos padidėja, sumažėja jūsų perkamoji galia. Kitaip tariant, už turimus pinigus – savo pajamas ir santaupas – galite nusipirkti mažiau negu anksčiau. Tokiu atveju gali įsisukti kainų didėjimo spiralė. Taip yra todėl, kad viskam brangstant jūs tikriausiai prašysite darbdavio padidinti jums atlyginimą. Kad darbdavys galėtų mokėti didesnį atlyginimą, jam gali tekti padidinti įmonės produkcijos kainas. Jeigu taip nutinka ne tik jūsų darbovietėje, bet ir daugelyje kitų įmonių, kyla dauguma kainų ir spiralė sukasi toliau. Dėl to ir jums, ir įmonėms darosi vis sunkiau planuoti taupymą ir investicijas. Žmonės gali nustoti pasitikėti pinigais, nes jų vertė sparčiai mažėja. Tai tik keletas neigiamo didelės infliacijos poveikio pavyzdžių.
Kodėl užsitęsusi defliacija negerai?
Jums kaip vartotojui mažėjančios kainos gali atrodyti teigiamas dalykas. Tiesą sakant, defliacija gali būti teigiamas dalykas, jeigu mažėja tik kai kurių prekių kainos. Pavyzdžiui, keletą pastarųjų dešimtmečių mažėjo daugelio elektroninių prietaisų – nešiojamųjų kompiuterių ir telefonų – kainos. Jos mažėjo daugiau dėl naujovių, dėl kurių buvo galima sumažinti gamybos išlaidas.
Tačiau jeigu ilgą laiką mažėja daugumos prekių kainos ir jeigu jos mažėja ne dėl didesnio gamybos našumo, tai nėra gerai, nes gali įsisukti kainų mažėjimo spiralė. Pavyzdžiui, esate nusižiūrėję naują sofą, bet žinote, kad jos kaina kris, todėl nusprendžiate palaukti. Jeigu taip elgsis ir visi kiti vartotojai, įmonės neparduos savo produkcijos ir patirs nuostolių. Todėl, mažėjant paklausai, joms gali tekti sumažinti arba įšaldyti atlyginimus arba net atleisti darbuotojų, o tai padidintų nedarbą. Ekonomikos augimas pradėtų lėtėti, nes vartotojai ir įmonės imtų mažinti išlaidas ir investicijas. Be to, jums gali būti sunkiau grąžinti paskolas, pavyzdžiui, būsto paskolą, nes įmokos, skirtingai negu jūsų pajamos, nemažėtų.
Nukentėtų ir viešieji finansai. Mažėjant pajamoms ir vartojimui, būtų surenkama mažiau mokesčių, bet valstybės skolą vis tiek reikėtų grąžinti. Todėl gali tekti mažinti valstybės išlaidas, pavyzdžiui, infrastruktūrai ir sveikatos priežiūrai. Tad neigiamas defliacijos pasekmes pajustų visi.
Kainų stabilumo įvardijimas skaičiumi
Palaikyti stabilias kainas – tai geriausia, ką centriniai bankai gali padaryti žmonių asmeninės gerovės labui. Todėl Sutartyje dėl Europos Sąjungos veikimo šis uždavinys įvardytas pagrindiniu ECB tikslu. Kad jį pasiektų, ECB kainų stabilumą apibrėžė kiekybiniu matu. ECB siekia, kad metinė infliacija, apskaičiuojama taikant suderintą vartotojų kainų indeksą (SVKI), "vidutiniu laikotarpiu būtų mažesnio negu 2 %, bet jam artimo lygio".
Tai yra orientyras, pagal kurį galite įvertinti, kaip ECB sekasi siekti keliamo tikslo. Taip užtikrinamas ECB veiksmų skaidrumas. Tai reiškia, kad jūs, žinodami, kiek vidutiniškai euro zonoje laikui bėgant gali kisti kainos, galite lengviau planuotis ateitį.
ECB kainų stabilumo tikslas taikomas infliacijai visoje euro zonoje. Jis keliamas vidutiniam laikotarpiui – stengiamasi valdyti ilgesnio laikotarpio infliaciją, o ne trumpalaikius kainų šuolius ar kritimus, nes jie laikui bėgant išsilygina ir pinigų politikos priemonėmis jų suvaldyti negalima.
Kodėl mažesnio, bet 2 % artimo lygio?
Jei jau ECB nori, kad kainos būtų stabilios, kodėl vidutiniu laikotarpiu siekiama mažesnio negu 2 %, bet jam artimo infliacijos lygio, o ne 0 % ar 1 %? Taip yra dėl kelių priežasčių.
Rezervas skaičiavimams
Siekiama įvertinti tai, kad infliacijos rodikliai gali būti šiek tiek didesni negu tikroji infliacija.
Apsidraudimas
Siekiama apsidrausti nuo galimos defliacijos rizikos.
Skirtumai tarp šalių
Siekiama palikti vietos euro zonos šalių infliacijos skirtumams
Rezervas skaičiavimams

ECB įvertina tai, kad dėl skaičiavimo metodikos infliacijos rodikliai (apskaičiuojami pagal SVKI) gali būti šiek tiek didesni negu iš tikrųjų. Taip gali būti, jeigu į prekių krepšelį, kuris naudojamas indeksui apskaičiuoti, įtrauktos prekės kaina padidėja, nes pagerėja prekės kokybė, pavyzdžiui, automobilis su patobulinta saugos įranga yra brangesnis negu ankstesnės laidos automobilis. Apskaičiuojant infliaciją nevisiškai atsižvelgiama į tai, kad kaina padidėjo dėl prekės patobulinimo, todėl skaitmuo, rodantis infliaciją, yra didesnis negu infliacija yra iš tikrųjų.

Apsidraudimas

Mažesnės, bet 2 % artimos infliacijos tikslas nustatytas kaip tam tikras apsidraudimas nuo galimos defliacijos rizikos. Esant defliacijai, įprastinių pinigų politikos priemonių (pvz., pagrindinių palūkanų normų keitimas) veiksmingumas tampa ribotas. Gali būti pasiekta riba, kai centriniam bankui nebėra prasmės toliau mažinti palūkanų normas. Be to, net ir valdoma infliacija laikui bėgant svyruoja ties vidutine verte. Todėl išsikėlęs tikslą su tam tikra atsarga virš nulio, centrinis bankas gali rečiau taikyti tokias netradicines priemones kaip kiekybinis skatinimas arba ilgesnės trukmės refinansavimo operacijos.

Skirtumai tarp euro zonos šalių

ECB kainų stabilumą palaiko visoje euro zonoje. Siekiant mažesnės, bet 2 % artimos infliacijos paliekama vietos euro zonos šalių infliacijos lygio skirtumams, kurie ilgainiui turėtų išsilyginti. Už nulį didesnis tikslas padeda išvengti situacijos, kuomet kai kurioms šalims ar regionams tenka susitaikyti su itin maža arba net neigiama infliacija, kad galėtų konkuruoti su kitomis šalimis, kuriose infliacija yra didesnė.