Hvorfor er det vigtigt, at priserne er stabile?
8. maj 2017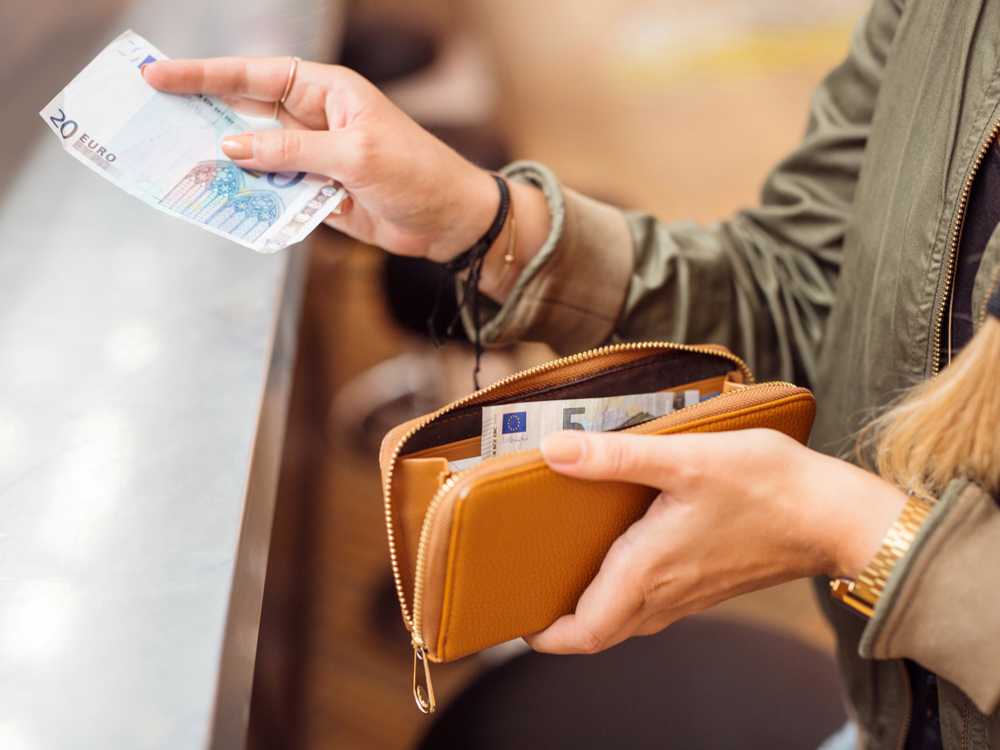 Hovedmålet for ECB er at fastholde prisstabilitet. Det vil sige, at priserne ikke bør stige (inflation) væsentligt, og at man ligeledes bør undgå en længere periode med faldende priser (deflation). Årsagen til dette er, at længere perioder med høj inflation eller deflation har negative konsekvenser for økonomien.
Hvad er der galt med høj inflation?
Hvis priserne på mange af de varer, du køber, stiger, mister du købekraft. Med andre ord rækker dine penge – din indkomst og din opsparing – ikke lige så langt som før. Det kan føre til en ond cirkel af stigende priser. For når alt bliver dyrere, bliver du måske nødt til at bede din arbejdsgiver om en lønforhøjelse. Og din arbejdsgiver kan så reagere ved at hæve virksomhedens priser for at finansiere de stigende lønudgifter. Hvis dette sker i mange virksomheder, vil priserne på mange varer stige yderligere, og så fortsætter den onde cirkel. Det gør det sværere for dig og for virksomhederne at planlægge opsparinger og investeringer. Folk kan miste tilliden til valutaen, fordi den mister værdi hurtigt. Dette er bare nogle få eksempler på de negative konsekvenser af høj inflation.
Hvad er der galt med længere perioder med deflation?
Faldende priser lyder måske godt for dig som forbruger. Og det kan det også være, hvis der kun er tale om nogle få varer, som falder i pris. I de seneste årtier er fx mange elektroniske varer, fx bærbare computere og telefoner, blevet billigere, hvilket især skyldes innovation, som gør det muligt at mindske produktionsomkostningerne.
Men et længerevarende og omfattende prisfald i hele økonomien, som ikke skyldes forbedringer i produktionen, er ikke så godt. Det kan nemlig føre til en ond cirkel af faldende priser. Hvis du fx har udset dig en ny sofa, men ved, at prisen vil falde, hvis du venter lidt med at købe den, vil du sikkert vente. Hvis alle folk handler på denne måde, begynder det at gå ud over virksomhederne, fordi de ikke kan sælge deres produkter. Det kan blive nødvendigt for dem at mindske eller fastfryse lønninger eller endda afskedige personale, fordi efterspørgslen falder, hvilket vil føre til en stigning i arbejdsløsheden. Økonomien vil begynde at tabe fart, fordi forbrugerne og virksomhederne skærer ned på udgifter og investeringer. Det kan også blive sværere at tilbagebetale din gæld, fx boliglån, som ikke bliver mindre, selvom din indkomst muligvis gør.
Det samme gælder for de offentlige finanser. Skatteindtægterne går ned, fordi indkomster og udgifter falder, men den offentlige gæld skal stadig betales. Som følge heraf kan det blive nødvendigt at skære i udgifterne til fx infrastruktur og sundhed. De negative konsekvenser af deflation kan derfor mærkes af alle.
Tal på prisstabilitet
Sikring af prisstabilitet er det bedste bidrag, centralbankerne kan give for at forbedre folks personlige velfæld, og det er derfor, traktaten om Den Europæiske Unions funktionsmåde fastsætter dette som ECB's hovedformål. For at nå dette mål har ECB lavet en kvantitativ definition af prisstabilitet, som sigter mod en årlig inflation på "under, men tæt på 2 pct. på mellemlangt sigt", målt ved det harmoniserede forbrugerprisindeks (HICP).
Det giver dig en målestok til at bedømme ECB's resultater. Det gør ECB's handlinger gennemsigtige. Det betyder, at du kan planlægge fremtiden bedre, fordi du ved, hvor meget du kan forvente, at de gennemsnitlige priser med tiden vil ændre sig i euroområdet.
ECB's mål for prisstabilitet gælder for euroområdet som helhed. Det har et mellemlangt perspektiv og tager højde for inflationen over tid frem for at fokusere på kortvarige stigninger og fald, fordi de udligner sig med tiden og ikke kan kontrolleres ved hjælp af pengepolitikken.
Hvorfor under, men tæt på 2 pct.?
Hvis ECB ønsker, at priserne skal forblive stabile, hvorfor sigter man så mod en inflation på under, men tæt på 2 pct. på mellemlangt sigt, og ikke på 0 pct. eller 1 pct.? Det er der flere grunde til.
Målebuffer
For at tage højde for, at inflationstallene kan være en anelse overvurderede.
Sikkerhedsmargin
For at have en sikkerhedsmargin mod de potentielle risici for deflation.
Forskelle landene imellem
For at give plads til forskelle i inflationen mellem landene i euroområdet.
Målebuffer

ECB tager højde for, at inflationstallene (målt ved HICP-indekset) kan være en anelse overvurderede på grund af den måde, tallene måles på. Dette kan fx ske, hvis prisen på en vare i den kurv, der bruges til at beregne indekset, stiger, fordi kvaliteten af varen er blevet forbedret, fx en bil med bedre sikkerhedsteknologi i forhold til en ældre bil. Hvis beregningen af inflationen ikke tager fuldt ud højde for, at prisen har ændret sig på grund af en forbedring af produktet, vil det resultere i et højere inflationstal, end der reelt er tale om.

Sikkerhedsmargin

En inflation på under, men tæt på 2 pct. giver en sikkerhedsmargin mod de potentielle risici for deflation. I tilfælde af deflation er der grænser for anvendelsen af de sædvanlige pengepolitiske værktøjer (dvs. ændringer af de officielle renter). Der kommer et tidspunkt, hvor det ikke længere giver mening for en centralbank at nedsætte renten yderligere. Desuden vil selv kontrolleret inflation over tid have tendens til at svinge omkring en gennemsnitlig værdi. Så ved at indarbejde en buffer i målet på over nul bliver centralbankerne ikke lige så ofte nødt til at anvende utraditionelle tiltag såsom kvantitative lempelser eller langfristede markedsoperationer.

Forskelle eurolandene imellem

ECB fastholder prisstabiliteten i euroområdet som helhed. Ved at sigte mod en inflation på under, men tæt på 2 pct. er der plads til forskelle i inflationen på tværs af landene i euroområdet, som ideelt set bør udligne sig med tiden. Med et mål på over nul undgår man, at visse lande eller områder skal leve med overdreven lav eller endda negativ inflation for at opveje en eventuel højere inflation i andre lande.