Što država mora učiniti da bi se pridružila europodručju?
23. svibnja 2018. (posuvremenjeno 27. travnja 2020.)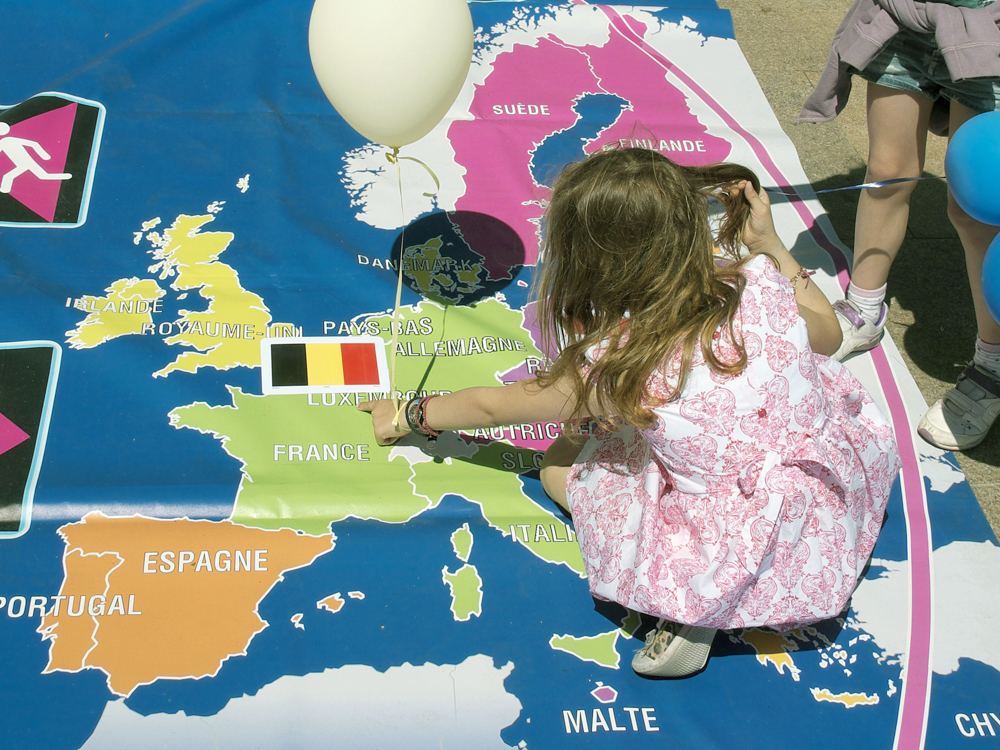 Prvo, država mora biti članica EU-a; uvođenje eura važan je korak u članstvu u EU-u.
Euro, koji je uveden 1. siječnja 1999., zamijenio je nacionalne valute 19 od 27 država članica EU-a. Jedinstvena valuta zakonsko je sredstvo plaćanja 340 milijuna građana EU-a, koji putuju u druge države ili rade u njima pouzdajući se u stabilnost cijena. Sedam od osam preostalih država članica EU-a – Danska je izuzeta na temelju posebnog sporazuma – Ugovor o funkcioniranju Europske unije obvezuje na uvođenje eura, što znači da moraju nastojati ispuniti konvergencijske kriterije iz Ugovora. Koji su to kriteriji?
Prvo, Ugovor obvezuje države članice na postizanje visokog stupnja održive gospodarske konvergencije prije pridruživanja europodručju. To znači da njihova gospodarstva moraju biti u stanju držati korak s gospodarstvima u europodručju. U provjeri gospodarske konvergencije mjeri se napredak u sljedećim područjima:
cjenovna kretanja, tj. inflacija
proračunski saldo i državni dug
devizni tečajevi
dugoročne kamatne stope.
Uzimaju se u obzir i drugi čimbenici važni za gospodarsku integraciju i konvergenciju, na primjer snaga institucijskog okružja u državi.
Konvergencija mora biti održiva, odnosno nije dovoljno da država jednom ispuni kriterije gospodarske konvergencije, već oni moraju stalno biti ispunjeni. To je vrlo važno za države s jedinstvenom valutom, koje se moraju pobrinuti za otpornost svojih gospodarstava kako bi valutna unija funkcionirala bez poteškoća i kako bi sve članice mogle imati korist od monetarne stabilnosti.
Postoje i zahtjevi koji se odnose na zakonodavstvo, na primjer, nacionalno zakonodavstvo mora biti u skladu s Ugovorima, posebno sa Statutom Europskog sustava središnjih banaka i Europske središnje banke.
Podrobnije o kriterijima gospodarske konvergencije
Cjenovna kretanja
Cjenovna kretanja odnose se na promjene cijena robe i usluga tijekom vremena, drugim riječima na inflaciju. Za funkcioniranje gospodarstva i gospodarsko blagostanje važno je da cijene ne rastu naglo, da su stabilne i da se mijenjaju postupno. Kada su cijene stabilne, očuvane su vrijednost novca i vaša kupovna moć. Općenito govoreći, to znači da novac može ispuniti osnovne svrhe, među ostalim biti stabilno sredstvo razmjene i pohrane vrijednosti.
Smatra se da je država ispunila kriterij stabilnosti cijena kada njezina prosječna stopa inflacije, promatrano tijekom jedne godine, ne prelazi za više od 1,5 postotnih bodova stopu inflacije u trima državama članicama EU-a koje su ostvarile najbolje rezultate s obzirom na stabilnost cijena.
Kretanja fiskalnog salda i državnog duga
Prema odredbama Ugovora, opće financijsko stanje države članice smatra se održivim na temelju dvaju kriterija:
potrošnja države ne premašuje uvelike njezine prihode (godišnji fiskalni manjak tako ne smije premašiti 3 % bruto domaćeg proizvoda)
ukupni državni dug ne premašuje 60 % bruto domaćeg proizvoda.
Tim kriterijima želi se osigurati održivost javnih financija i sposobnost države da upravlja svojim dugovima. Međutim, Ugovor predviđa i određenu fleksibilnost u vezi s tim dvama kriterijima. Konačnu ocjenu donosi Vijeće ECOFIN, tj. tijelo ministara financija država članica EU-a.
Tečajna kretanja
Država mora održavati stabilan tečaj svoje valute. To je važno jer poduzećima i pojedincima omogućuje planiranje zahvaljujući stabilnosti uvoznih i izvoznih cijena.
U vezi sa stabilnošću tečaja, provjerava se je li tečaj valute države bio u rasponu fluktuacije predviđenom europskim tečajnim mehanizmom (ERM II) tijekom barem dviju posljednjih godina bez ozbiljnih napetosti, a posebno bez devalvacije u odnosu na euro.
Kretanja dugoročnih kamatnih stopa
Dugoročna kamatna stopa države, promatrano tijekom jedne godine prije procjene, ne prelazi za više od dva postotna boda stopu u trima državama članicama koje su ostvarile najbolje rezultate u postizanju stabilnosti cijena. Kamatne se stope mjere na temelju dugoročnih državnih obveznica ili usporedivih vrijednosnih papira. Riječ je o važnom kriteriju za dokazivanje trajnosti i održivosti konvergencije.
Tko ocjenjuje je li država članica EU-a spremna uvesti euro?
ESB i Europska komisija barem jednom u dvije godine ili na zahtjev države članice EU‑a koja još nije uvela euro izvješćuju Vijeće Europske unije o napretku država članica izvan europodručja u odnosu na konvergencijske kriterije iz Ugovora iz Maastrichta. Ta se izvješća zovu izvješća o konvergenciji.
Cjelovit popis izvješća o konvergenciji
Osim sastavljanja tih izvješća, ESB i Komisija redovito tijekom cijele godine prate napredak.
Konačnu odluku o tome može li država uvesti euro kao svoju valutu donosi Vijeće Europske unije. Predstavnici svih država EU-a donose odluku na temelju prijedloga Europske komisije i nakon savjetovanja s Europskim parlamentom.
Ovaj članak posuvremenjen je 27. travnja 2020. u svrhu pružanja dodatnih podataka o ovoj temi i ispravka broja država članica EU-a nakon izlaska Ujedinjene Kraljevine iz EU-a.