Zašto je ESB neovisan?
12. siječnja 2017.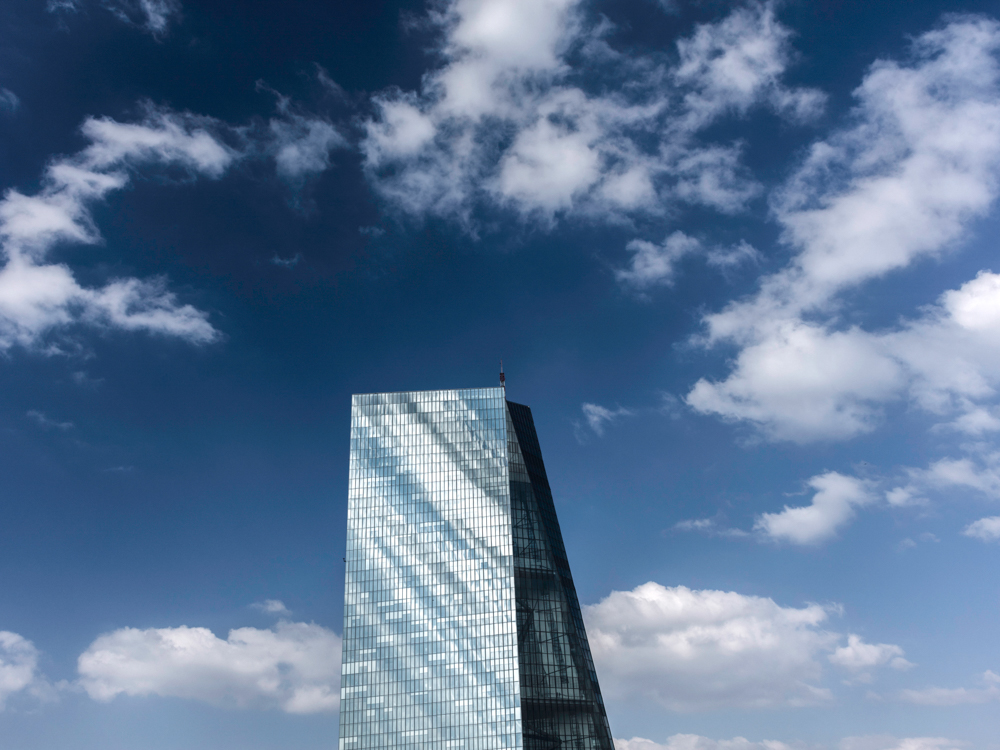 Politička neovisnost ESB‑a važna je za ostvarenje njegova primarnog cilja, a to je održavanje stabilnosti cijena. Ona je temelj monetarnog sustava europodručja.
Zbog čega je potrebna neovisnost središnje banke?
Središnje banke nisu uvijek bile neovisne, ali s vremenom se pojavio jasan trend razdvajanja monetarne politike od izravna političkog utjecaja. Brojni empirijski dokazi i teorijske analize pokazuju da neovisne središnje banke uspješnije održavaju niske stope inflacije.
Kao čuvari stabilnosti cijena središnje banke stvaraju temelje zdravog i stabilnog gospodarstva. Kada bi vlade imale izravnu kontrolu nad središnjim bankama, političari bi mogli doći u iskušenje da promijene kamatne stope u svoju korist kako bi proizveli kratkoročan snažni gospodarski rast ili da novcem središnje banke financiraju popularne mjere politike. To bi dugoročno imalo ozbiljne negativne posljedice na gospodarstvo.
ESB je osnovan kao neovisna institucija upravo kako bi se osiguralo da djeluje u najboljem interesu europskih građana. Ugovorom o funkcioniranju Europske unije ESB‑u se povjerava vrlo jasna i ograničena zadaća održavanja stabilnosti cijena u europodručju. On na taj način može provoditi monetarnu politiku koja potiče gospodarski rast i stvaranje radnih mjesta u Europi.
Koji su glavni stupovi neovisnosti ESB‑a?
Institucijski okvir jedinstvene monetarne politike štiti ESB od svih vrsta političkog utjecaja. Neovisnost ESB‑a sastoji se od pet glavnih stupova, koji su predviđeni Statutom Europskog sustava središnjih banaka i Ugovorom o funkcioniranju EU‑a.
Institucijska neovisnost
U Ugovoru se navodi da ESB ne smije tražiti ni primati naputke ni od jedne institucije, državnog tijela ili drugih tijela. Istodobno vlade država članica i druge institucije EU‑a ne smiju utjecati na tijela ESB‑a nadležna za odlučivanje.
Osobna neovisnost
Statutom se štiti osobna neovisnost članova Izvršnog odbora ESB‑a. Oni se imenuju na neobnovljiv osmogodišnji mandat i može ih se razriješiti samo u slučaju teške povrede dužnosti. Zahvaljujući tomu mogu donositi odgovorne i objektivne odluke.
Funkcionalna i operativna neovisnost
ESB‑u se Statutom dodjeljuju sve potrebne ovlasti za postizanje primarnog cilja, stabilnosti cijena. U tu je svrhu isključivo Eurosustav nadležan za monetarnu politiku u europodručju. Osim toga, ESB ne smije izravno kreditirati javni sektor. To ga štiti od pritiska tijela javne vlasti.
Financijska i organizacijska neovisnost
ESB i nacionalne središnje banke imaju vlastita financijska sredstva i prihode kako bi se dodatno ograničio vanjski utjecaj na Eurosustav. Statutom je ESB‑u dopušteno da svoju unutarnju strukturu organizira na način koji mu najbolje odgovara. Ta autonomija omogućuje Eurosustavu obavljanje svih zadaća koje su mu postavljene.
Pravna neovisnost
Naposljetku, ESB ima vlastitu pravnu osobnost. To mu omogućuje da prema potrebi pokreće postupke pred Sudom Europske unije kako bi ostvario neovisnost.
Kako ESB osigurava odgovornost?
Odgovornost je nužna dopuna neovisnosti središnje banke. Stoga ESB građanima EU‑a i njihovim izabranim predstavnicima objašnjava svoje odluke i razloge na kojima se one temelje. Među ostalim, predsjednik ESB‑a sudjeluje u tromjesečnim saslušanjima Odbora za ekonomsku i monetarnu politiku Europskog parlamenta. Zastupnici u Europskom parlamentu mogu uputiti ESB‑u i pisana pitanja.
Kako ESB odgovara za svoje djelovanje?
Gledano u cijelosti, pet stupova neovisnosti omogućuje ESB‑u da provodi monetarnu politiku autonomno i učinkovito. Opsežan okvir istodobno osigurava odgovornost ESB‑a. Zahvaljujući tomu ESB može ispunjavati svoj primarni cilj, stabilnost cijena, te postupati u najboljem interesu građana europodručja i europskoga gospodarstva.