Zakaj je ECB neodvisna?
12. januar 2017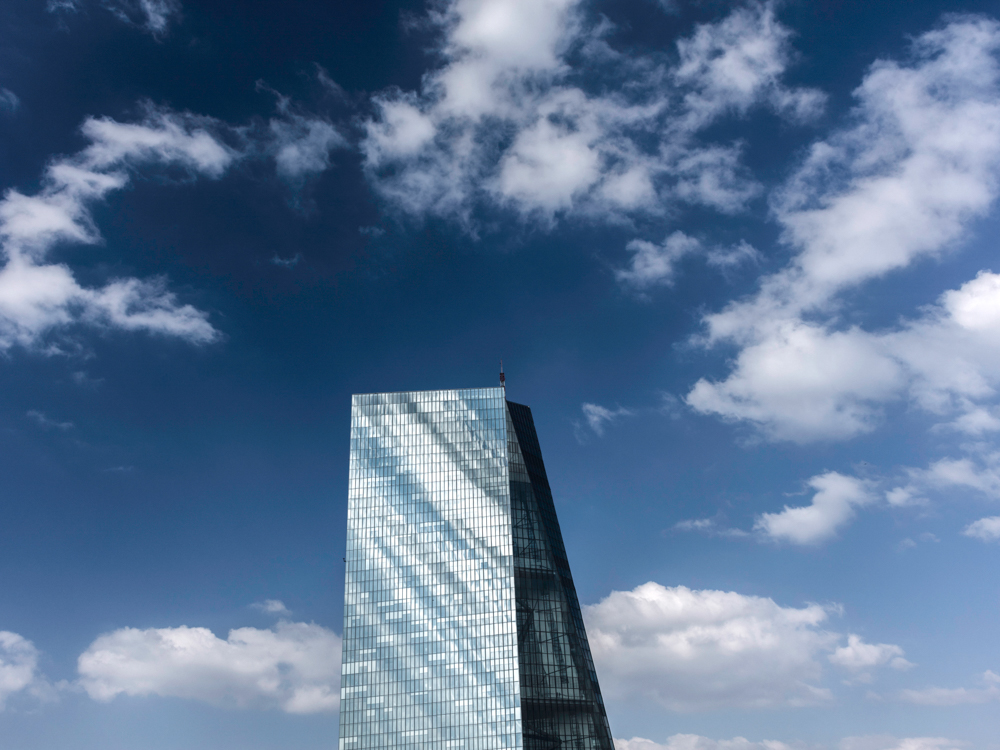 Politična neodvisnost ECB je bistvenega pomena za doseganje njenega glavnega cilja, tj. ohranjanja cenovne stabilnosti. Predstavlja enega izmed temeljev denarnega sistema v euroobmočju.
Zakaj mora biti centralna banka neodvisna?
Centralne banke niso bile vedno neodvisne, a se je skozi zgodovino pokazal jasen trend v smeri ločitve denarne politike od neposrednega političnega vpliva. Obsežni empirični podatki in teoretične analize kažejo, da neodvisne centralne banke lažje ohranjajo nizko stopnjo inflacije.
Centralne banke z varovanjem cenovne stabilnosti gradijo temelje zdravega in stabilnega gospodarstva. Če bi vlade imele neposreden nadzor nad centralnimi bankami, bi politike lahko zamikalo, da spremenijo obrestne mere v svoj prid in s tem povzročijo kratkoročen gospodarski razcvet, ali pa da uporabijo centralnobančni denar za financiranje ljudem všečnih ukrepov ekonomske politike. To bi na dolgi rok resno škodovalo gospodarstvu.
Da bi zagotovili, da ECB zares deluje v dobro vseh Evropejcev, je bila izrecno ustanovljena kot neodvisna institucija. Pogodba o delovanju Evropske unije daje Evropski centralni banki zelo jasno in omejeno pristojnost, da ohranja stabilnost cen v euroobmočju. To ji omogoča, da vodi takšno denarno politiko, ki v Evropi spodbuja gospodarsko rast in ustvarjanje delovnih mest.
Kateri so glavni stebri neodvisnosti ECB?
Institucionalni okvir enotne denarne politike ščiti ECB pred vsemi vrstami političnega vpliva. Neodvisnost ECB sestavlja pet glavnih stebrov, ki so vključeni v Statut Evropskega sistema centralnih bank in Pogodbo o delovanju Evropske unije.
Institucionalna neodvisnost
Pogodba določa, da ECB ne sme zahtevati ali sprejemati navodil od nobene institucije, vlade ali drugega organa. Vladam držav članic in drugim institucijam EU prav tako ni dovoljeno vplivati na sprejemanje odločitev v ECB.
Osebna neodvisnost
Statut ščiti osebno neodvisnost članov Izvršilnega odbora ECB. Imenovani so za osemletni mandat, ki ga ni mogoče podaljšati, in so lahko odstavljeni s položaja samo v primeru hujših kršitev. To jim omogoča sprejemanje odgovornih in objektivnih odločitev.
Funkcionalna in operativna neodvisnost
Statut Evropski centralni banki podeljuje vse pristojnosti, ki jih potrebuje za izvajanje svojega temeljnega cilja, tj. ohranjanja cenovne stabilnosti. V ta namen ima Eurosistem izključno pristojnost za denarno politiko v euroobmočju. Poleg tega ECB ne sme neposredno kreditirati javnega sektorja, kar jo ščiti pred pritiskom državnih organov.
Finančna in organizacijska neodvisnost
Da je zunanji vpliv na Eurosistem še bolj omejen, imajo ECB in nacionalne centralne banke lastna finančna sredstva in dohodke. Statut Evropski centralni banki dovoljuje, da organizira svojo notranjo strukturo po lastni presoji. Ta avtonomnost Eurosistemu omogoča, da ustrezno izpolnjuje vse svoje naloge.
Pravna neodvisnost
ECB je tudi pravna oseba. To ji omogoča, da svojo neodvisnost po potrebi uveljavlja s tožbami na Sodišču Evropske unije.
Kako ECB zagotavlja, da je demokratično odgovorna?
Odgovornost je nujno dopolnilo neodvisnosti centralne banke. Zato ECB svoje odločitve in razloge zanje pojasnjuje državljanom EU in njihovim izvoljenim predstavnikom. Predsednik ECB se med drugim udeležuje četrtletnih zaslišanj pred Odborom Evropskega parlamenta za ekonomske in monetarne zadeve. Člani Evropskega parlamenta lahko na ECB naslovijo tudi pisna vprašanja.
Kako ECB odgovarja za svoje ukrepe?
Vseh pet stebrov neodvisnosti skupaj omogoča, da ECB avtonomno in učinkovito izvaja denarno politiko. Obenem celovit okvir zagotavlja, da je ECB demokratično odgovorna. To ji omogoča, da izpolnjuje svoj glavni cilj, tj. ohranja cenovno stabilnost, in deluje v dobro državljanov euroobmočja in evropskega gospodarstva.