Kaj je razširjeni program nakupa vrednostnih papirjev?
22. januar 2015 (posodobljeno 31. marca 2016)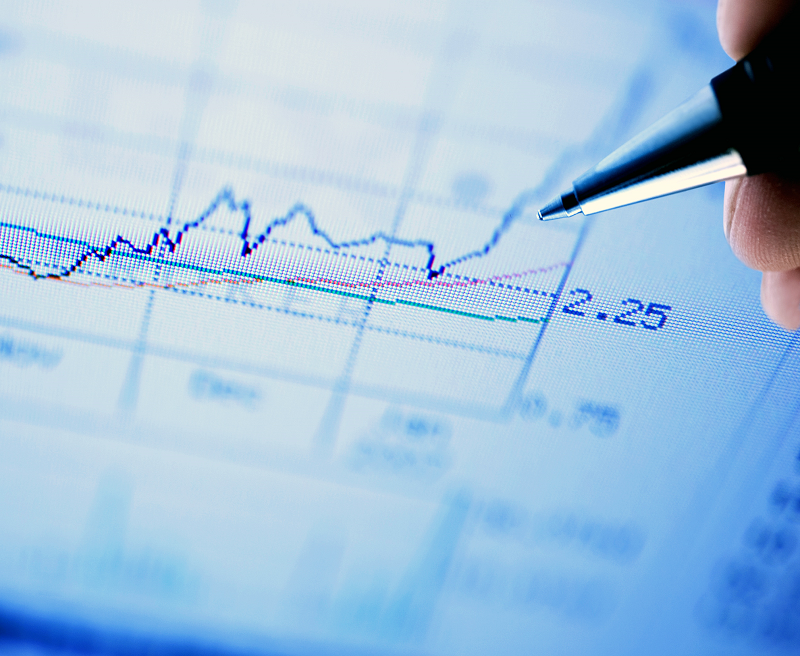 Kako lahko program nakupa vrednostnih papirjev pomaga Evropski centralni banki pri uresničevanju mandata ohranjanja cenovne stabilnosti?
ECB sledi simetrični opredelitvi cenovne stabilnosti – visoka inflacija je enako nevarna za naše gospodarstvo kot deflacija. V sedanjem obdobju šibke gospodarske rasti in nizke inflacije instrument obrestnih mer sam po sebi ni zadoščal, da bi inflacijo približali 2%. Za izpolnitev svojega mandata mora ECB uporabiti vse instrumente, ki so ji na voljo.
Ali lahko program nakupa vrednostnih papirjev pomaga Evropski centralni banki, da spodbuja gospodarsko rast in ustvarjanje delovnih mest v Evropi?
ECB ima jasen mandat: ohranjanje cenovne stabilnosti. S pomočjo tega programa bo mogoče dvigniti inflacijo na raven, ki je v skladu s ciljem ECB. Obenem bo program omogočil podjetjem v Evropi boljši dostop do posojil, spodbudil investicije in prispeval k ustvarjanju delovnih mest ter s tem na splošno podprl gospodarsko rast, kar je nujen pogoj, da se inflacija vrne bližje 2% in se stabilizira na tej ravni. V odvisnosti od stabilnosti cen so to tudi pomembni cilji, h katerim prispeva ECB v skladu s Pogodbo.
Ali je program nakupa vrednostnih papirjev zakonit?
Je. ECB izvaja denarno politiko v euroobmočju. Mandat cenovne stabilnosti uresničuje z instrumenti, ki so opredeljeni v Pogodbah. Dokončni nakupi tržnih instrumentov so eksplicitno omenjeni kot instrument denarne politike (v členu 18.1 Statuta ESCB). To vključuje možnost nakupa instrumentov, kot so državne obveznice, kadar niso kupljeni na primarnem trgu, tj. neposredno od držav članic, ampak na sekundarnem trgu od investitorjev.
Ali program nakupa vrednostnih papirjev predstavlja denarno financiranje?
ECB strogo spoštuje prepoved denarnega financiranja s tem, da ne kupuje na primarnem trgu. ECB bo obveznice kupovala šele potem, ko se bo oblikovala tržna cena. S tem ECB zagotovi, da ne izkrivlja tržnega vrednotenja tveganja.
Ali je ECB edina centralna banka, ki izvaja nakupe vrednostnih papirjev?
Veliko centralnih bank je že uporabilo dokončne nakupe kot sestavni del denarne politike, kar se pogosto imenuje kvantitativno rahljanje. Uporabili so jih odbor guvernerjev ameriške centralne banke ter britanska in japonska centralna banka. Operacije odprtega trga so tudi v normalnih časih osnovni instrument centralnih bank. Dokončni nakupi postanejo koristni, ko ključnih obrestnih mer ni mogoče več znižati. Centralnim bankam lahko pomagajo uresničevati njihov mandat, kar je v primeru ECB ohranjanje cenovne stabilnosti, ter tako spodbujajo gospodarsko rast in ustvarjanje delovnih mest.
Ali program nakupa vrednostnih papirjev ustvarja tveganje visoke inflacije?
ECB je ves čas izpolnjevala svoj mandat, da inflacijo v srednjeročnem obdobju ohranja pod 2%, vendar blizu te meje. Tako ECB varuje kupno moč vseh državljanov v euroobmočju. Trenutno pa euroobmočje doživlja daljše obdobje nizke gospodarske rasti in zelo šibke inflacije. Povečanje centralnobančne likvidnosti zato najverjetneje ne bo privedlo do visokih stopenj inflacije. Ko se bo inflacija zvišala, bo ECB zaostrila denarno politiko ter tako obrzdala inflacijske pritiske in ohranila cenovno stabilnost. Povedano na kratko, ECB ima mandat in instrumente, da se spopade z inflacijskimi tveganji takoj, ko bi se v prihodnosti pojavili – in se lahko pohvali z dobrimi rezultati na tem področju v preteklosti.
Ali se bo ECB spremenila v »slabo banko«?
Od začetka finančne krize leta 2008 je ECB sprejela številne nekonvencionalne politike, ki so med kritiki izzvale opozorila, da si bo nakopala visoke izgube. Dejstvo je, da ECB vse od svojega začetka stalno posluje z dobičkom. Ta dobiček prek nacionalnih centralnih bank prenaša na vse državljane v euroobmočju. ECB bo tako kot doslej tudi v prihodnje ravnala previdno.
Ali se z novim programom izgube ne naprtijo nacionalnim centralnim bankam? Kako je to združljivo z enotno denarno politiko?
Res je, da se v novem programu nekatera tveganja ne porazdelijo po celotnem Eurosistemu, ampak ostanejo pri nacionalnih centralnih bankah. ECB je zavezana načelu delitve tveganja, zato 20% nakupov sodi v režim polne delitve tveganja. Toda s to odločitvijo se zmanjšuje tudi problem morebitnih neželenih javnofinančnih posledic.
Svet ECB je tisti, ki v skladu s Statutom ESCB odloča o tem, kako in v kakšnem obsegu se izgube nacionalnih centralnih bank delijo znotraj Eurosistema. Interni mehanizmi delitve izgub nikakor ne spodkopavajo enotnosti naše denarne politike. Pri nakupu vrednostnih papirjev sodelujejo vse nacionalne centralne banke in ECB. Obstaja en skupen znesek, nakupe pa centralno koordinira ECB. Nakupi so naravnani tako, da se stabilnost cen ohranja v euroobmočju kot celoti. Pri tem je upoštevana tudi edinstvena institucionalna struktura euroobmočja, kjer skupna valuta in enotna denarna politika soobstajata z 19 nacionalnimi javnofinančnimi in ekonomskimi politikami. Ravno zato, ker takšna ureditev upošteva našo institucionalno strukturo – ker je prilagojena specifičnemu merilu – zagotavlja največjo možno stopnjo učinkovitosti.
Ali je program nakupa vrednostnih papirjev namenjen temu, da pomaga posameznim državam?
Namen programa je približati inflacijo in inflacijska pričakovanja v euroobmočju kot celoti bližje cilju ECB. Namen torej ni zmanjšati dolg posameznih držav.