Išplėstinė turto pirkimo programa. Kas tai?
2015 01 22 (atnaujinta 2016 03 31)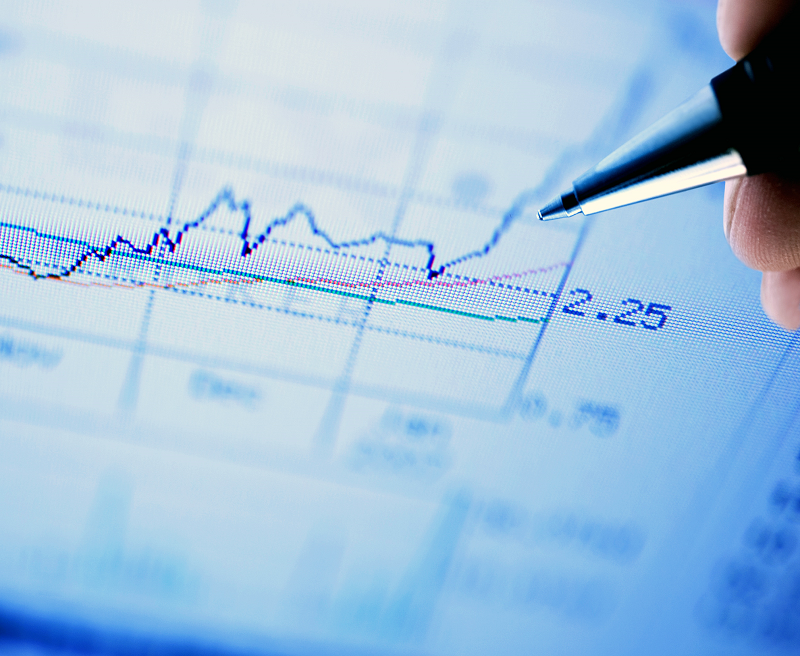 Kaip turto pirkimo programa gali padėti ECB vykdyti savo įgaliojimus palaikyti kainų stabilumą?
Pagal kainų stabilumo apibrėžtį, kuria vadovaujasi ECB, didelė infliacija yra tiek pat pavojinga mūsų ekonomikai kaip ir defliacija. Pastaruoju metu esant vangiam augimui ir mažai infliacijai, nepavyko pastarosios padidinti iki 2 proc. artimo lygio vien tik keičiant palūkanų normas. Kad galėtų vykdyti savo įgaliojimus, ECB turi naudotis visomis turimomis priemonėmis.
Ar vykdydamas turto pirkimo programą ECB gali Europoje paskatinti augimą ir darbo vietų kūrimą?
ECB turi aiškų įgaliojimą: palaikyti kainų stabilumą. Ši programa padės padidinti infliaciją iki norimo lygio, kurio siekia ECB. Dėl jos įmonėms visoje Europoje bus lengviau gauti paskolų, tai skatins investavimą, darbo vietų kūrimą ir bendrą ekonomikos augimą. To ir reikia, kad infliacija vėl padidėtų iki 2 proc. artimo lygio. Be to, tai taip pat yra svarbūs tikslai, kurių padeda siekti ECB, kaip numatyta Sutartyje.
Ar turto pirkimo programa yra teisėta?
Taip. ECB įgyvendina euro zonos pinigų politiką. Jis vykdo savo įgaliojimus palaikyti kainų stabilumą naudodamasis Sutartyse apibrėžtomis priemonėmis. Vienakryptis antrinę rinką turinčių priemonių pirkimas yra tiesiogiai paminėtas (ECBS statuto 18 straipsnio 1 dalyje) kaip pinigų politikos priemonė. Ją taikant gali būti perkamos, pavyzdžiui, vyriausybės obligacijos, tačiau jos turi būti perkamos antrinėje rinkoje iš investuotojų, o ne pirminėje rinkoje, t. y. tiesiogiai iš valstybių narių.
Ar turto pirkimo programa – tai piniginis finansavimas?
ECB griežtai laikosi piniginio finansavimo draudimo ir neperka finansinių priemonių pirminėje rinkoje. ECB obligacijas pirks tik po to, kai paaiškės jų rinkos kaina. Taip bus užtikrinama, kad ECB neiškraipytų rizikos vertinimo rinkoje.
Ar ECB yra vienintelis centrinis bankas, vykdantis turto pirkimą?
Vienakrypčius pirkimus, dar dažnai vadinamus "kiekybiniu skatinimu" (angl. "quantitative easing", "QE"), kaip pinigų politikos priemonę, yra vykdę nemažai centrinių bankų, pavyzdžiui, FED valdyba, Anglijos bankas ir Japonijos bankas. Atvirosios rinkos operacijos yra viena iš pagrindinių centrinių bankų naudojamų priemonių net ir įprastomis sąlygomis. Vienakrypčiai pirkimai yra naudingi, kai nebegalima daugiau mažinti pinigų politikos palūkanų normų. Naudodamiesi šia priemone centriniai bankai gali vykdyti savo įgaliojimus (ECB atveju – palaikyti kainų stabilumą) ir skatinti augimą bei darbo vietų kūrimą.
Ar dėl turto pirkimo programos kyla didelės infliacijos rizika?
ECB visą laiką nuosekliai vykdė savo įgaliojimą vidutiniu laikotarpiu palaikyti mažesnę kaip 2 proc., bet šiai ribai artimo lygio infliaciją. Iki šiol jam sekėsi palaikyti visų euro zonos piliečių perkamąją galią. Kalbant apie pastarąjį metą, pažymėtina, kad euro zonoje jau gana ilgą laiką yra nedidelis ekonomikos augimas ir labai maža infliacija. Todėl, net ir padidėjus centrinio banko likvidumui, nekyla grėsmė, kad infliacijos lygis labai pakils. Infliacijai kilstelėjus, ECB ribos infliacinį spaudimą ir palaikys kainų stabilumą sugriežtindamas pinigų politiką. Trumpai tariant, ECB turi ne tik įgaliojimus ir priemonių, kurių gali prireikti, kad sėkmingai kontroliuotų infliacijos riziką, vos tik jai kilus, bet ir labai daug patirties šioje srityje.
Ar ECB taps "blogu banku"?
Nuo finansų krizės pradžios 2008 m. ECB yra taikęs įvairias nestandartines priemones, dėl kurių buvo kritikų perspėjamas, kad patirs didelių nuostolių. Faktas yra tai, kad nuo pat veikimo pradžios ECB uždirba pelną. Šį pelną per nacionalinius centrinius bankus jis grąžina euro zonos piliečiams. Kaip ir iki šiol, ECB elgsis apdairiai.
Bet ar nacionaliniai centriniai bankai pagal naująją programą nebus priversti prisiimti nuostolių? Kaip tai suderinama su bendra pinigų politika?
Iš tiesų, vykdant naująją programą, kai kuriais atvejais riziką prisiims ne visa Eurosistema, o atitinkami nacionaliniai centriniai bankai. Tačiau 20 proc. pirkimų bus taikomas visos rizikos pasidalijimo principas, kurio laikosi ECB. Šis sprendimas taip pat padeda sumažinti susirūpinimą dėl galimų nenumatytų fiskalinių padarinių.
Sprendimus, kaip Eurosistemoje bus dalijamasi nacionalinių centrinių bankų patirtais nuostoliais ir kokia jų dalimi, priims Valdančioji taryba, vadovaudamasi ECBS statutu. Vidiniai nuostolių paskirstymo mechanizmai niekaip nepažeidžia mūsų bendros pinigų politikos. Turto pirkimą vykdo visi nacionaliniai centriniai bankai ir ECB. Yra nustatyta bendra pirkimų suma, pirkimus centralizuotai koordinuoja ECB. Pirkimų apimtis nustatyta atsižvelgiant į kainų stabilumo palaikymo visoje euro zonoje tikslą, be to, pirkimai pritaikyti euro zonos institucinės struktūros savitumui – čia bendra valiuta ir bendra pinigų politika egzistuoja kartu su devyniolikos šalių nacionalinėmis fiskaline ir ekonomine politikomis. Būtent tai, kad klausimo sprendimas (pritaikytas šios programos reikalavimams) yra sugalvotas atsižvelgiant į euro zonos institucinę struktūrą, ir padeda užtikrinti didžiausią jo veiksmingumo lygį.
Ar turto pirkimo programa skirta padėti tam tikroms šalims?
Šia programa siekiama padidinti infliaciją ir infliacijos lūkesčius visoje euro zonoje iki ECB siekiamo lygio. Ja nebus mažinama kurios nors konkrečios šalies skola.