Što je prošireni program kupnje vrijednosnih papira?
22. siječnja 2015. (ažurirano 31. ožujka 2016.)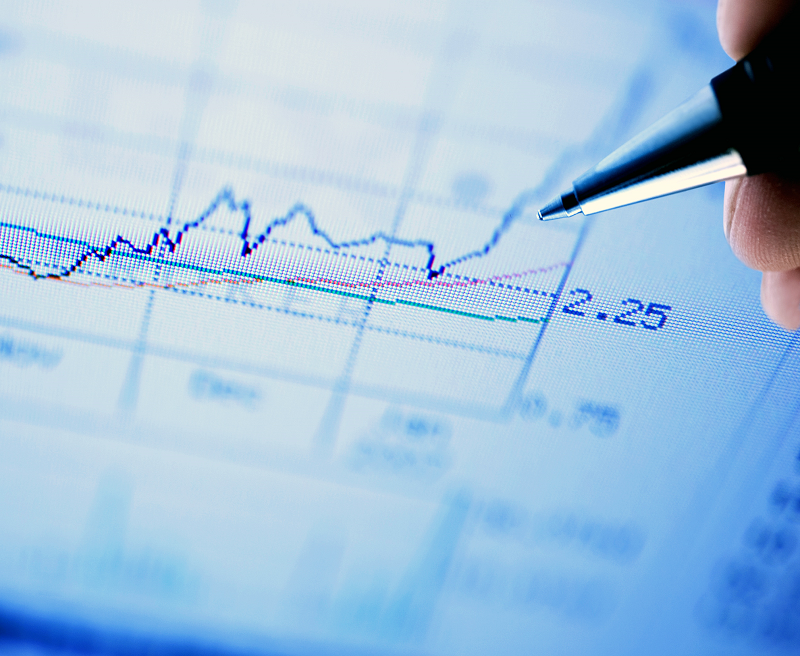 Kako program kupnje vrijednosnih papira doprinosi ispunjenju zadaće ESB‑a da očuva stabilnost cijena?
ESB se drži simetrične definicije stabilnosti cijena, prema kojoj je visoka inflacija jednako opasna za gospodarstvo kao i deflacija. U razdoblju slabog rasta i niske inflacije u kojem se nalazimo instrument kamatne stope nije dovoljan za usmjeravanje inflacije prema stopi bližoj 2 %. Da bi ispunio svoju zadaću, ESB se mora koristiti svim instrumentima koji su mu na raspolaganju.
Može li program kupnje vrijednosnih papira pomoći ESB‑u da potakne rast i otvaranje radnih mjesta u Europi?
Zadaća ESB‑a je jasna: očuvati stabilnost cijena. Ovaj će program doprinijeti povratku inflacije na razine koje su u skladu s ciljem ESB‑a. Ali također će pomoći poduzećima u cijeloj Europi da lakše dođu do kredita, povećaju ulaganja, otvore radna mjesta i time pruže potporu cjelokupnom gospodarskom rastu, što je preduvjet za povratak inflacije na razine blizu 2 % i njezinu stabilizaciju. Ne dovodeći u pitanje stabilnost cijena, ESB također doprinosi ispunjenju tih važnih ciljeva u skladu s Ugovorom.
Je li program kupnje vrijednosnih papira zakonit?
Da, zakonit je. ESB provodi monetarnu politiku europodručja i ispunjava zadaću očuvanja stabilnosti cijena služeći se instrumentima koji su utvrđeni u Ugovorima. Izravna kupnja utrživih instrumenata izričito je spomenuta kao instrument monetarne politike (u članku 18. stavku 1. Statuta ESSB‑a). Ona uključuje mogućnost kupnje instrumenata poput državnih obveznica, pod uvjetom da se kupe na sekundarnom tržištu od ulagača, a ne na primarnom tržištu, izravno od država članica.
Je li program kupnje vrijednosnih papira monetarno financiranje?
ESB se strogo pridržava zabrane monetarnog financiranja tako što ne kupuje na primarnom tržištu. ESB će kupovati obveznice tek nakon što se oblikuje tržišna cijena. Time jamči da neće poremetiti tržišno određivanje cijena rizika.
Je li ESB jedina središnja banka koja kupuje vrijednosne papire?
Mnoge središnje banke provode izravne kupnje u sklopu svoje monetarne politike, a to se često naziva kvantitativnim ublažavanjem. Tim se postupkom služe odbor američke središnje banke, japanska središnja banka, središnja banka Bank of England. Operacije na otvorenom tržištu jedan su od osnovnih instrumenata središnjih banaka, čak i u uobičajenim okolnostima. Izravne kupnje korisne su kad se kamatne stope više ne mogu smanjivati. One pomažu središnjim bankama da ispune svoje zadaće, a u slučaju ESB‑a to je očuvanje stabilnosti cijena te time i potpora rastu i otvaranju radnih mjesta.
Stvara li se programom kupnje vrijednosnih papira rizik od visoke inflacije?
ESB dosljedno ispunjava zadaću očuvanja inflacije na razinama ispod, ali blizu 2 % u srednjoročnom razdoblju. Kao rezultat toga, štiti kupovnu moć svih građana europodručja. Europodručje je već dulje vremena suočeno s niskim rastom i vrlo niskom inflacijom. Zbog toga nije vjerojatno da će povećanje likvidnosti središnje banke dovesti do visokih stopa inflacije. Kada se inflacija poveća, ESB će pooštriti monetarnu politiku kako bi obuzdao inflacijske pritiske i očuvao stabilnost cijena. Ukratko, ESB ima ovlasti i instrumente za borbu protiv inflacijskih rizika čim se pojave u budućnosti, ako do toga dođe, kao i mnoga zabilježena postignuća u vezi s tim u prošlosti.
Hoće li se ESB pretvoriti u »lošu banku«?
Od financijske krize 2008. godine ESB je provodio brojne nekonvencionalne mjere monetarne politike, zbog kojih su ga kritičari upozoravali da će pretrpjeti velike gubitke. Činjenica je da ESB od svog osnutka neprestano ostvaruje dobit. On tu dobit putem nacionalnih središnjih banaka vraća svim građanima europodručja. Kao i u prošlosti, ESB će postupati oprezno.
Ali neće li ovaj novi program donijeti gubitke nacionalnim središnjim bankama? Je li to u skladu s jedinstvenom monetarnom politikom?
Istina je da se u novom programu neki rizici ne raspodjeljuju po cijelom Eurosustavu, nego ih snose nacionalne središnje banke. ESB se pridržava načela podjele rizika i zbog toga se na 20 % kupnje primjenjuje potpuna raspodjela rizika. Ali tom se odlukom također ublažava zabrinutost zbog potencijalnih neželjenih fiskalnih posljedica.
Upravno vijeće, u skladu sa Statutom ESSB‑a, odlučuje na koji će se način i u kojem opsegu u Eurosustavu podijeliti gubitci nacionalnih središnjih banaka. Unutarnji mehanizmi podjele gubitaka ni na koji način ne ugrožavaju jedinstvenost naše monetarne politike. Sve nacionalne središnje banke i ESB sudjeluju u kupnji vrijednosnih papira. Postoji jedan ukupni iznos, a kupnja se koordinira iz ESB‑a kao središnje točke. Oblikovana je s ciljem očuvanja stabilnosti cijena u europodručju kao cjelini, pri čemu se uzima u obzir jedinstvena institucionalna struktura europodručja, u kojem zajednička valuta i jedinstvena monetarna politika postoje usporedo s devetnaest nacionalnih fiskalnih i gospodarskih politika. Našim se aranžmanom, koji je prilagođen točno određenoj mjeri, uzima u obzir ta institucionalna struktura i zbog toga se njime osigurava najviša razina učinkovitosti.
Je li cilj programa kupnje vrijednosnih papira pomaganje nekim određenim državama?
Program je oblikovan u svrhu vraćanja inflacije i inflacijskih očekivanja na razine bliže cilju ESB‑a, koji se odnosi na europodručje kao cjelinu. Njime se ne smanjuje dug pojedine države.