Strefa euro na tle świata
25 sierpnia 2017 (aktualizacja 13 grudnia 2019)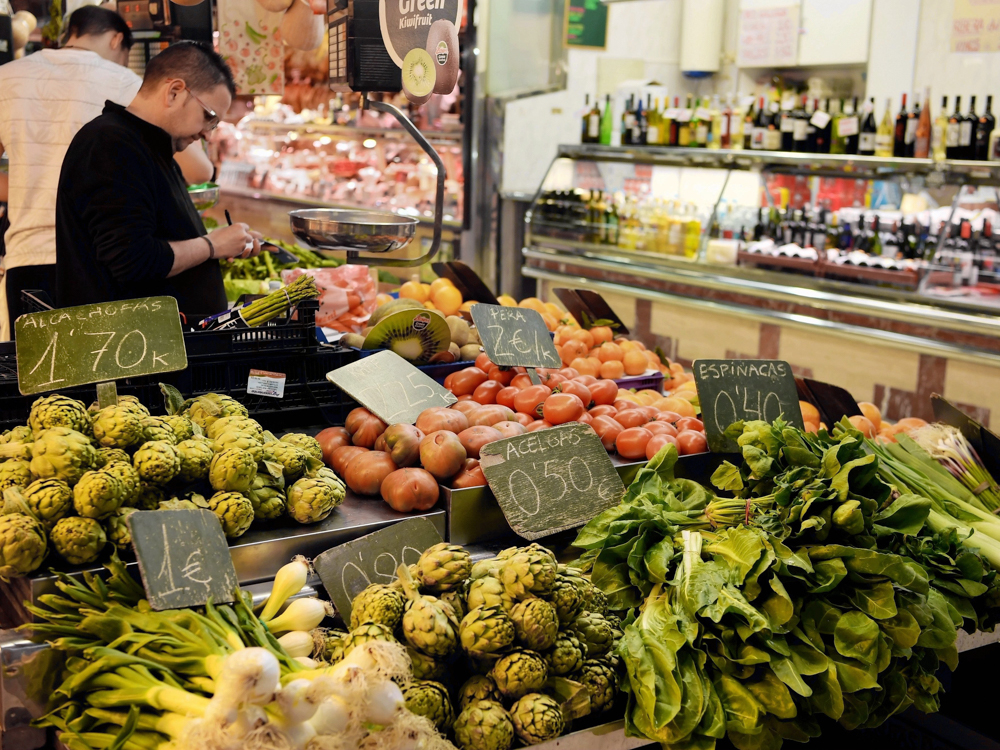 Euro przynosi wymierne korzyści ponad 340 milionom ludzi (mówiących łącznie ponad 24 językami). Pieczę nad wspólną walutą sprawuje EBC – bank centralny strefy euro.
Strefa euro, czyli unia walutowa 19 państw członkowskich, jest bytem jedynym w swoim rodzaju. Jak wypada na tle świata? Jak radzi sobie gospodarczo? I co z tego wynika dla jej mieszkańców?
Ilu mieszkańców ma strefa euro?
W strefie euro żyje ponad 340 milionów ludzi – blisko 5% ludności świata i więcej niż w Stanach Zjednoczonych.
Liczba ludności w strefie euro
Strefa euro jest więc jedną z największych gospodarek na świecie. Odkąd powstała, dołączyło do niej siedem kolejnych państw, i oczekuje się, że ich śladem pójdą następne.
Jakie są wyniki gospodarcze strefy euro?
Mieszkańcy strefy euro pracują bardzo wydajnie. Tak jak w innych gospodarkach rozwiniętych największy udział w PKB ma sektor usługowy, na drugim miejscu znajduje się sektor przemysłowy, natomiast sektor rolny jest stosunkowo niewielki.
Największe gospodarki świata wg PKB na jednego mieszkańca
Źródła: Eurostat, Bank Światowy i obliczenia EBC.
Stan na rok 2016; dane dla USA, Japonii i Chin podano w przeliczeniu na parytet siły nabywczej według definicji OECD.
Dzięki wysokiemu PKB strefa euro jest jedną z największych gospodarek na świecie. Wśród czołowych gospodarek zajmuje drugie miejsce pod względem PKB per capita, co przekłada się na wysoki standard życia jej mieszkańców.
Jak wypada strefa euro w handlu międzynarodowym?
Strefa euro jest gospodarką wysoce uprzemysłowioną, która znaczną część wytworzonych przez siebie towarów i usług eksportuje na rynki światowe. Wiele z tych wyrobów – np. maszyny, leki, samochody i samoloty – cieszy się międzynarodową renomą.
Eksport towarów i usług jako procent PKB
Źródła: dane EBC, OECD, MFW.
Dane dla strefy euro dotyczą transakcji z podmiotami spoza tej strefy.
Strefa euro powstała w 1999 roku i od tego czasu utrzymuje, a nawet umacnia swoją wiodącą pozycję w handlu międzynarodowym. Jej głównymi partnerami handlowymi są Stany Zjednoczone, Wielka Brytania i Chiny; rośnie też wymiana z gospodarkami wschodzącymi.
W porównaniu z innymi potęgami ekonomicznymi strefa euro jest gospodarką otwartą. Jej otwartość handlowa wyraźnie wzrosła od 2004 roku, głównie w wyniku rozwoju wymiany handlowej z nowymi państwami członkowskimi i Chinami. Strefa euro ma też centralne miejsce w wielu międzynarodowych łańcuchach produkcyjnych.
Wysoki eksport pozytywnie wpływa na zatrudnienie, wzrost gospodarczy i inwestycje w strefie euro, co przekłada się na powszechny dobrobyt jej mieszkańców.
Jak postrzegane jest euro?
Euro cieszy się dużym poparciem społecznym zarówno w strefie euro, jak i poza nią. Zgodnie z Eurobarometrem – badaniem opinii publicznej prowadzonym dwa razy w roku przez Komisję Europejską – zwolennikami wspólnej waluty jest trzy czwarte mieszkańców strefy euro. To najwyższy wynik od 2004 roku.
Na rynkach międzynarodowych euro zajmuje drugie miejsce w obrocie walutowym i jest jedną z najważniejszych walut rezerwowych. Świadczy to o tym, że inwestorzy na całym świecie mają duże zaufanie do stabilności i siły gospodarki strefy euro.
Strefa euro jest jedną z największych potęg gospodarki światowej, dzięki czemu jej głos bardzo się liczy na arenie międzynarodowej. Zyskują na tym także jej mieszkańcy.
Dodatkową korzyścią jest dla nich oczywiście swoboda podróżowania po wszystkich krajach unii walutowej bez wymieniania pieniędzy, a także możliwość porównywania cen w całej strefie euro, by znaleźć najtańsze towary.