Eurozóna - srovnání
25. srpna 2017 (aktualizováno 13. prosince 2019)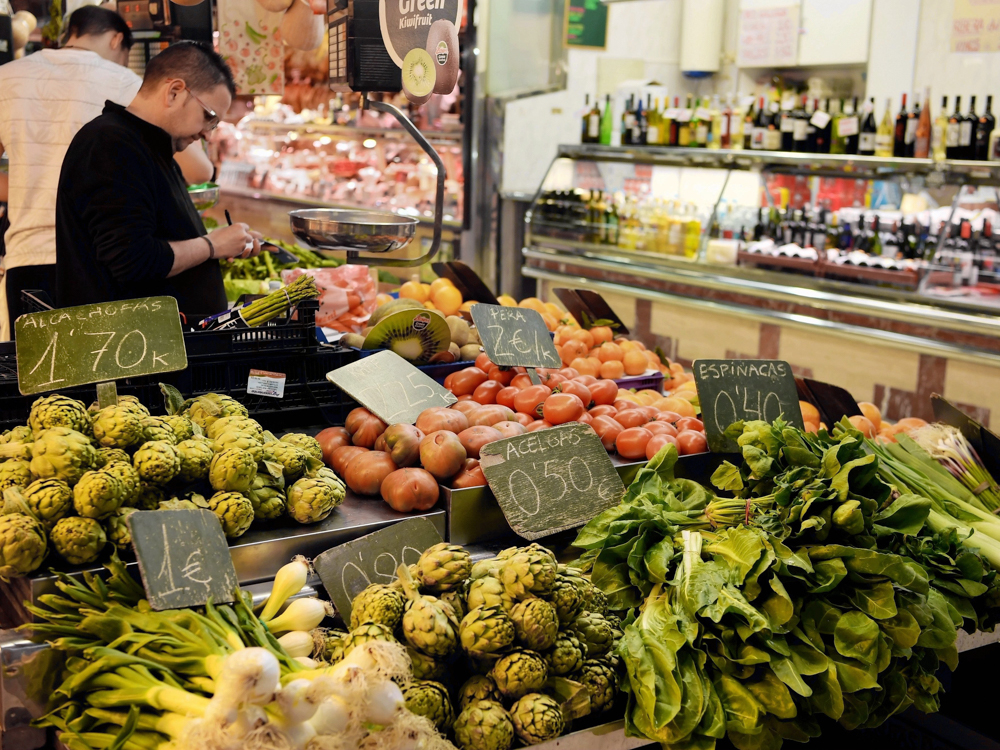 Euro přináší do životů Evropanů konkrétní výhody. ECB jakožto centrální banka eurozóny dohlíží na měnu, jež spojuje více než 340 milionů lidí, kteří mluví více než 24 jazyky.
Jakožto měnová unie 19 členských zemí je eurozóna jedinečným projektem. Jak ale eurozóna obstojí v mezinárodním srovnání? Jaký má výkon její ekonomika? A co to znamená pro Evropany?
Kolik má eurozóna obyvatel?
S více než 340 miliony obyvatel je eurozóna domovem přibližně 5 % světové populace. Tedy více, než kolik lidí žije ve Spojených státech.
Obyvatelstvo eurozóny
To také znamená, že eurozóna je jednou z největších ekonomik na světě. Od jejího vzniku do ní vstoupilo také sedm nových členských zemí a další by měly následovat.
Jak si eurozóna vede ekonomicky?
Obyvatelstvo eurozóny je velmi produktivní. Jako v jiných vysoce rozvinutých ekonomikách představuje největší podíl na jejím celkovém produktu sektor služeb, následovaný průmyslovým a poměrně malým zemědělským sektorem.
Přední světové ekonomiky podle HDP na hlavu
Zdroje: Eurostat, Světová banka a výpočty ECB.
Poznámka: r. 2016; údaje za USA, Japonsko a Čínu jsou přepočteny pomocí parit kupní síly OECD.
Díky svému silnému hospodářskému výkonu patří eurozóna k největším ekonomikám na světě. Pokud jde o hrubý domácí produkt (HDP) na hlavu, zaujímá eurozóna mezi vedoucími ekonomikami světa druhé místo, což se odráží ve vysoké životní úrovni jejích občanů.
Jaký je její mezinárodní obchod?
Jako průmyslově vysoce vyspělá ekonomika vyváží eurozóna na světové trhy značný podíl zboží a služeb, které produkuje. Mnohé průmyslové zboží z eurozóny, např. strojírenské a farmaceutické výrobky, vozidla a letadla, se těší mezinárodnímu věhlasu.
Vývoz zboží a služeb jako podíl na HDP
Zdroje: údaje ECB, OECD, MMF.
Eurozóna: na základě transakcí mimo eurozónu.
Eurozóna si od svého založení v roce 1999 zachovala svou vůdčí pozici v mezinárodním obchodu a dokonce ji posílila. Jejími hlavními obchodními partnery jsou Spojené státy, Spojené království a Čína, přičemž objem obchodu s rozvíjejícími se ekonomikami nadále roste.
Ve srovnání s dalšími předními ekonomikami je eurozóna otevřenou ekonomikou. Její otevřenost vůči obchodu se od roku 2004 znatelně zvýšila zejména v důsledku rostoucího objemu obchodu s novými členskými státy EU a s Čínou. Eurozóna je ústředním prvkem mnohých mezinárodních výrobních řetězců.
Vysoké objemy vývozu mají pozitivní vliv na zaměstnanost, hospodářský růst a investice v eurozóně, což zpětně podporuje celkový blahobyt jejích občanů.
Jak je euro vnímáno?
Euro se těší vysoké míře důvěry jak doma, tak v zahraničí. Podporují ho tři ze čtyř lidí v eurozóně, uvádí průzkum veřejného mínění Eurobarometr, který Evropská komise provádí dvakrát ročně. To je nejvyšší podpora veřejnosti od roku 2004.
V mezinárodním srovnání nejobchodovanějších měn i nejdůležitějších rezervních měn zaujímá euro druhé místo. Tato skutečnost odráží vysokou úroveň důvěry investorů po celém světě ve stabilitu a sílu ekonomiky eurozóny.
Eurozóna je nadále vůdčí silou světové ekonomiky. Je to ku prospěchu jejích občanů a eurozóně se tak dostává ve světové ekonomice silnějšího hlasu.
A samozřejmě mohou občané eurozóny cestovat přes hranice uvnitř měnové zóny, aniž by si měnili peníze. Mohou také srovnávat ceny po celé eurozóně a díky tomu nakupovat co levněji.