Europodručje u usporedbi s ostalim svjetskim gospodarstvima
25. kolovoza 2017. (posuvremenjeno 13. prosinca 2019.)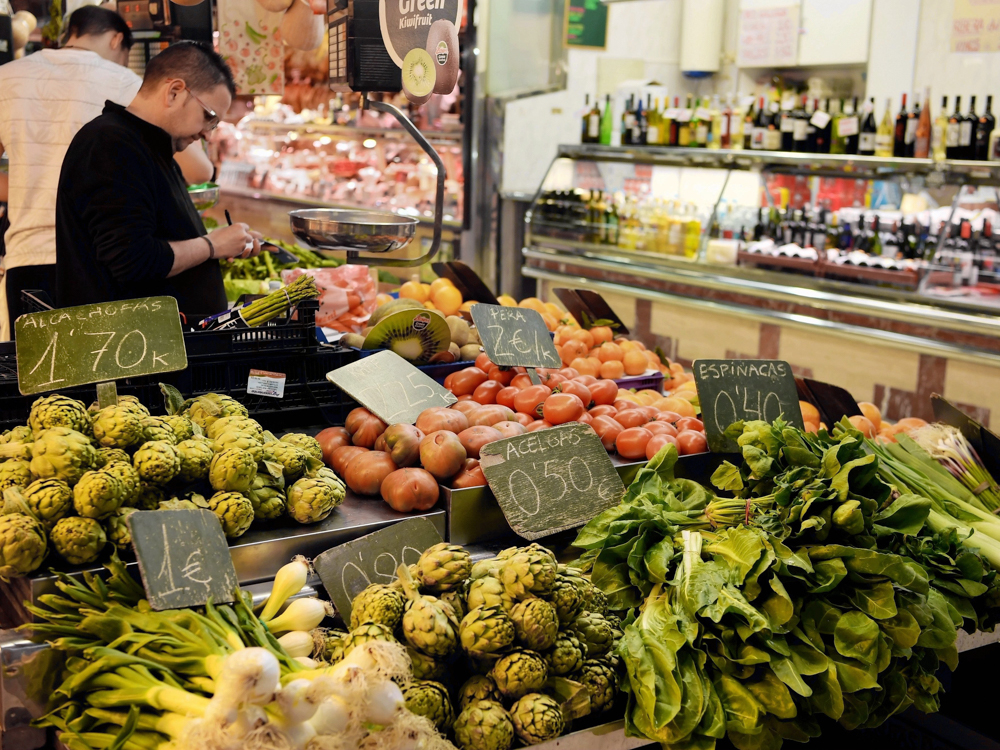 Za Europljane euro ima opipljive prednosti. Kao središnja banka europodručja ESB se brine o valuti koja povezuje više od 340 milijuna ljudi, govornika više od 24 jezika.
Kao valutna unija 19 država članica europodručje je jedinstvena tvorevina. No kakvo je ono u usporedbi s ostatkom svijeta? Kakvo je njegovo gospodarstvo? I što to znači za Europljane?
Koliko ljudi živi u europodručju?
U europodručju živi više od 340 milijuna ljudi – približno 5 % svjetskog stanovništva – što je više nego što ih živi u Sjedinjenim Američkim Državama.
Stanovništvo europodručja
To znači i da je europodručje među najvećim gospodarstvima svijeta. Europodručju se od njegove uspostave pridružilo sedam novih država članica. Očekuju se nova pridruživanja.
Kakvo je gospodarstvo europodručja?
Stanovništvo europodručja vrlo je produktivno. Kao i u drugim visokorazvijenim gospodarstvima, najveći udio u ukupnoj proizvodnji ima uslužni sektor, potom slijede industrijski sektor i razmjerno malen poljoprivredni sektor.
Najveća svjetska gospodarstva prema BDP-u po stanovniku
Izvori: Eurostat, Svjetska banka i izračun ESB-a
Napomena: 2016. Podatci za SAD, Japan i Kinu pretvoreni su u paritete kupovne moći (PKM) po metodologiji OECD‑a.
Snažna gospodarska aktivnost čini europodručje jednim od najvećih svjetskih gospodarstava. Prema vrijednosti bruto domaćeg proizvoda (BDP) po stanovniku europodručje zauzima drugo mjesto među vodećim svjetskim gospodarstvima, a njegovi stanovnici imaju visok životni standard.
Što je s međunarodnom trgovinom?
Kao visokoindustrijalizirano gospodarstvo, europodručje izvozi na svjetska tržišta znatan udio proizvedenih roba i usluga. Mnogi industrijski proizvodi europodručja, kao što su strojevi, farmaceutski proizvodi, automobili i zrakoplovi, cijenjeni su u svijetu.
Izvoz roba i usluga, u postotcima BDP-a
Izvori: podatci ESB-a, OECD-a, MMF-a
Europodručje: na temelju transakcija s državama izvan europodručja
Europodručje je od svoje uspostave 1999. zadržalo i čak ojačalo vodeći položaj u međunarodnoj trgovini. Glavni su mu trgovinski partneri Sjedinjene Američke Države, Ujedinjena Kraljevina i Kina, dok trgovina sa zemljama s tržištima u nastajanju i dalje raste.
U usporedbi s drugim velikim gospodarstvima europodručje je otvoreno gospodarstvo. Njegova se trgovinska otvorenost od 2004. znatno povećala, ponajprije zbog sve snažnije trgovine s novim državama članicama EU-a i Kinom. Ono je okosnica mnogih međunarodnih proizvodnih lanaca.
Visoka stopa izvoza povoljno utječe na zaposlenost, gospodarski rast i ulaganja u europodručju, što podupire sveukupno blagostanje njegovih građana.
Kakvo je mišljenje o euru?
Euro uživa visoku razinu povjerenja i u domaćem okružju i u inozemstvu. Prema istraživanju Eurobarometar, koje Europska komisija provodi dva puta na godinu, troje od četvero ljudi u europodručju podržava euro. Riječ je o najsnažnijoj podršci javnosti od 2004. 
Među svjetskim valutama euro je na drugom mjestu i po učestalosti trgovanja i po važnosti koju ima kao pričuvna valuta. To je znak visoke razine povjerenja ulagača iz cijelog svijeta u stabilnost i snagu gospodarstva europodručja.
Europodručje je i dalje jedna od vodećih sila svjetskoga gospodarstva. To koristi njegovim stanovnicima i osigurava europodručju važniju ulogu u svjetskom gospodarstvu.
Osim toga, stanovnici europodručja mogu putovati preko granica unutar valutnog područja bez mijenjanja novca te uspoređivati cijene u cijelom europodručju kako bi pronašli najjeftinije proizvode.