Euroobmočje v primerjavi z drugimi gospodarstvi
25. avgust 2017(posodobljeno 13. decembra 2019)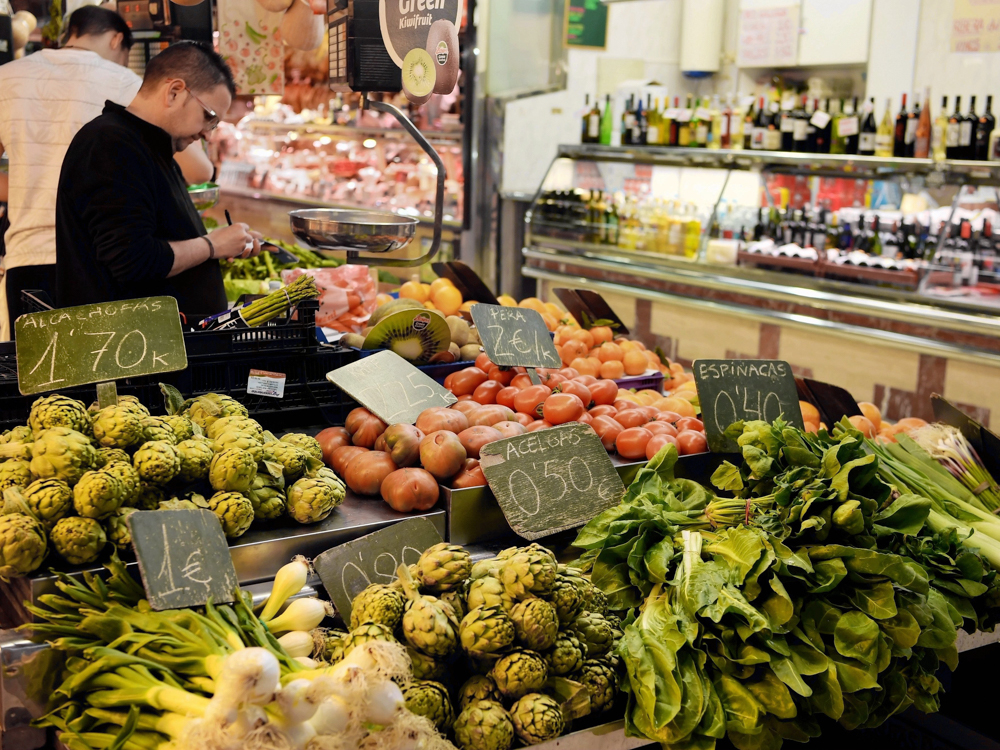 Euro prinaša Evropejcem otipljive koristi. ECB v vlogi centralne banke za euroobmočje bdi nad valuto, ki povezuje več kot 340 milijonov ljudi, ki govorijo več kot 24 jezikov.
Kot valutna unija 19 držav članic je euroobmočje edinstvena tvorba. Toda kakšno mesto ima v mednarodnem merilu? Kako uspešno je na gospodarskem področju? In kaj to pomeni za Evropejce?
Koliko ljudi živi v euroobmočju?
Z več kot 340 milijoni prebivalcev predstavlja euroobmočje približno 5% svetovnega prebivalstva. Po številu prebivalcev je torej večje od ZDA.
Prebivalstvo euroobmočja
To obenem pomeni, da je euroobmočje eno največjih gospodarstev na svetu. Od vzpostavitve se mu je pridružilo sedem novih držav članic, predvidoma pa jim bodo sledile še druge.
Kako uspešno je euroobmočje na gospodarskem področju?
Prebivalci euroobmočja dosegajo visoko produktivnost. Tako kot v drugih visoko razvitih gospodarstvih ima največji delež v skupni gospodarski aktivnosti storitveni sektor, sledita pa mu industrijski sektor in razmeroma majhen kmetijski sektor.
Največja svetovna gospodarstva po BDP na prebivalca
Viri: Eurostat, Svetovna banka in izračuni ECB.
Opomba: leto 2016; podatki za ZDA, Japonsko in Kitajsko so pretvorjeni v paritete kupne moči (PKM) po metodologiji OECD.
Euroobmočje je zaradi visoke gospodarske aktivnosti eno največjih gospodarstev na svetu. Z vidika bruto domačega proizvoda (BDP) na prebivalca se euroobmočje uvršča na drugo mesto med vodilnimi svetovnimi gospodarstvi, kar je tudi odraz visokega življenjskega standarda, ki ga uživajo njegovi prebivalci.
Kako pa je z mednarodno trgovinsko menjavo?
Euroobmočje kot industrijsko visoko razvito gospodarstvo na svetovne trge izvozi precejšen delež proizvedenega blaga in storitev. Veliko industrijskih proizvodov iz euroobmočja, kot na primer stroji, farmacevtski izdelki, avtomobili in letala, je mednarodno priznanih.
Izvoz blaga in storitev kot odstotek BDP
Viri: podatki ECB, OECD in MDS.
Euroobmočje: na podlagi transakcij z državami zunaj euroobmočja.
Euroobmočje od vzpostavitve v letu 1999 ni samo ohranilo, ampak je tudi okrepilo vodilno vlogo v mednarodni trgovinski menjavi. Njegove glavne trgovinske partnerice so ZDA, Velika Britanija in Kitajska, medtem ko se trgovinska menjava z nastajajočimi tržnimi gospodarstvi še naprej povečuje.
Euroobmočje je v primerjavi z drugimi največjimi gospodarstvi odprto gospodarstvo. Trgovinska odprtost se je od leta 2004 opazno povečala, predvsem zaradi vse večje trgovine z novimi državami članicami EU in Kitajsko. Euroobmočje je v središču številnih mednarodnih proizvodnih verig.
Visok izvoz pozitivno vpliva na zaposlenost, gospodarsko rast in investicije v euroobmočju, kar po drugi strani spodbuja tudi splošno blaginjo prebivalcev.
Kakšna so mnenja o euru?
Euro uživa veliko zaupanje tako doma kot tudi v tujini. Kot kaže anketa Eurobarometer – javnomnenjska raziskava, ki jo dvakrat letno izvaja Evropska komisija, – je euru naklonjenih tri četrtine prebivalcev euroobmočja. To je najvišja raven od leta 2004.
V mednarodnem merilu je euro druga najpomembnejša valuta po obsegu trgovanja kot tudi druga najpomembnejša rezervna valuta. To kaže na veliko zaupanje, ki ga imajo vlagatelji po vsem svetu v stabilnost in moč gospodarstva euroobmočja.
Euroobmočje ostaja vodilna sila v svetovnem gospodarstvu. To prinaša koristi njegovim prebivalcem ter daje euroobmočju večjo težo v svetovnem gospodarstvu.
In nenazadnje lahko prebivalci euroobmočja potujejo preko meja znotraj valutnega območja, ne da bi morali menjati denar. Lahko tudi primerjajo cene v celotnem euroobmočju in tako poiščejo najcenejše proizvode.