Euro zona. Palyginkime
2017 08 25 (atnaujinta 2019 12 13)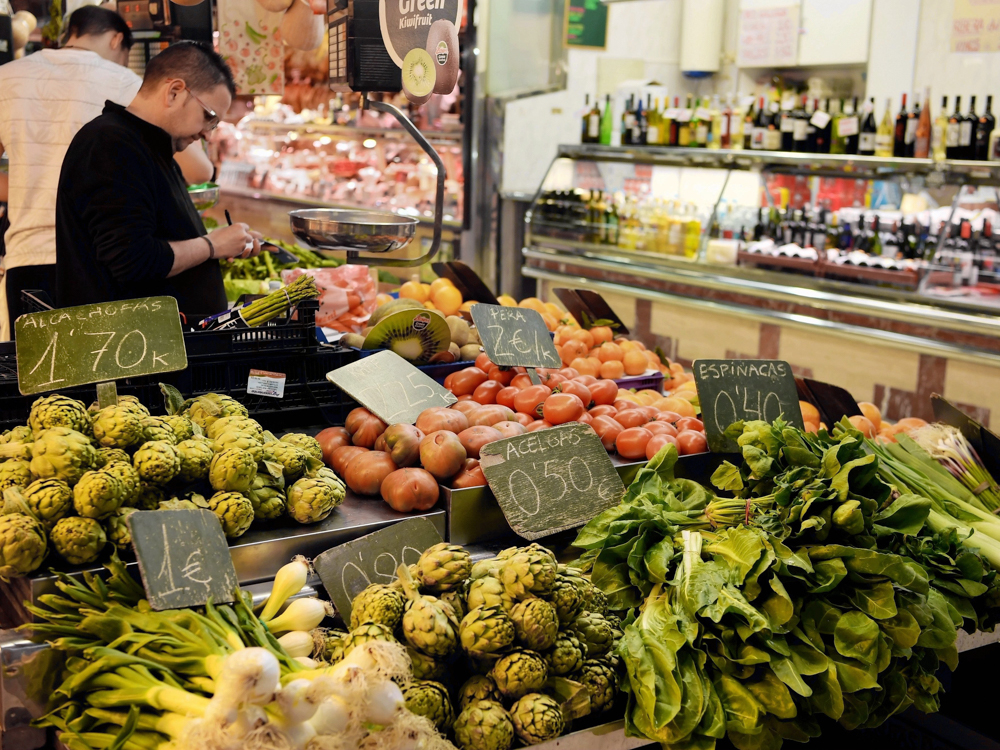 Euras europiečiams duoda apčiuopiamos naudos. Tai daugiau kaip 340 milijonų žmonių vienijančios bendruomenės, kalbančios daugiau kaip 24 kalbomis, valiuta. Ja rūpinasi ECB – euro zonos centrinis bankas.
Euro zona – iš 19 valstybių narių sudaryta valiutos sąjunga – yra unikalus darinys. O kokia euro zonos vieta pasaulyje? Kaip sekasi jos ekonomikai? Ir ką tai reiškia europiečiams?
Kiek gyventojų yra euro zonos šalyse?
Euro zonos šalyse iš viso gyvena daugiau kaip 340 milijonų žmonių. Tai sudaro apie 5 % viso pasaulio gyventojų skaičiaus. Ir tai yra daugiau negu Jungtinėse Valstijose.
Euro zonos gyventojų skaičius
Tai reiškia ir tai, kad euro zona yra viena didžiausių ekonomikų pasaulyje. Nuo euro zonos sukūrimo prie jos jau prisijungė septynios naujos šalys; tikimasi, kad prijungs ir daugiau šalių.
Kaip sekasi euro zonos ekonomikai?
Euro zonoje itin didelis darbo našumas. Kaip ir kitose labai išsivysčiusiose ekonomikose, čia didžiausia dalis visos produkcijos sukuriama paslaugų sektoriuje, po jo yra pramonė ir palyginti mažas žemės ūkio sektorius.
Didžiausios pasaulio ekonomikos pagal vienam gyventojui tenkančią BVP dalį
Šaltiniai: Eurostato, Pasaulio banko ir ECB skaičiavimai.
Pastaba. 2016 m. duomenimis; JAV, Japonijos ir Kinijos duomenys perskaičiuoti į perkamosios galios paritetus pagal EBPO metodiką.
Dėl didelės visos euro zonoje sukuriamos produkcijos vertės euro zona yra viena didžiausių pasaulio ekonomikų. Vertinant pagal vienam gyventojui tenkančią BVP dalį, euro zona užima antrą vietą pasaulyje, o tai reiškia, kad čia yra aukštas gyvenimo lygis.
O kokie euro zonos rezultatai tarptautinėje prekyboje?
Euro zonoje labai stiprus pramonės sektorius. Didelė dalis čia sukuriamų prekių ir paslaugų eksportuojama į kitas pasaulio rinkas. Pasaulyje gerai žinomos tokios euro zonoje pagamintos prekės kaip mašinos, vaistai, automobiliai ir orlaiviai.
Prekių ir paslaugų eksportas procentais BVP
Šaltiniai: ECB duomenys, EBPO, TVF.
Euro zona: pagal sandorius su euro zonai nepriklausančiomis šalimis.
Nuo 1999 m., kai euro zona buvo sukurta, ji ne tik išsaugojo, bet ir sustiprino savo, kaip vienos iš tarptautinėje prekyboje pirmaujančių ekonomikų, pozicijas. Jos pagrindiniai prekybos partneriai yra Jungtinės Valstijos, Jungtinė Karalystė ir Kinija, toliau didėja ir prekyba su besivystančios rinkos šalimis.
Palyginti su kitomis didžiausiomis ekonomikomis, euro zona yra atvira ekonomika. Nuo 2004 m. jos prekybos atvirumas labai padidėjo – daugiausia dėl intensyvėjusios prekybos su naujosiomis ES valstybėmis narėmis ir Kinija. Euro zona yra svarbi daugelio tarptautinių gamybos grandinių grandis.
Didelis eksportas teigiamai veikia euro zonos užimtumo, ekonomikos augimo ir investicijų rodiklius, o dėl to galiausiai didėja ir bendra jos šalių gyventojų gerovė.
Kaip euro zona atrodo kitiems?
Ir pačioje euro zonoje, ir užsienyje euras visada buvo ir yra laikomas patikima valiuta. Remiantis kas pusmetį Europos Komisijos vykdomos "Eurobarometro" apklausos duomenimis, euro zonoje trys iš keturių žmonių palaiko eurą. Tai didžiausias visuomenės pritarimo eurui lygis nuo 2004 m. 
Euras užima antrą vietą pasaulyje kaip valiuta, kuria dažniausiai atsiskaitoma ir kuria sudaromos atsargos. Tai rodo, kad visame pasaulyje investuotojai labai pasitiki euro zonos ekonomikos stabilumu ir stiprumu.
Euro zona išlieka viena svarbiausių pasaulio ekonomikų. Tai naudinga jos piliečiams ir suteikia euro zonai didesnę galią pasaulio ekonomikoje.
Ir, žinoma, euro zonos šalių piliečiams, vykstantiems iš vienos euro zonos šalies į kitą, nereikia keistis valiutos. Be to, jie gali palyginti kainas skirtingose euro zonos šalyse ir išsirinkti pigiausią prekę.