Euro zona salīdzinājumā
25.08.2017. (aktualizēts 13.12.2019.)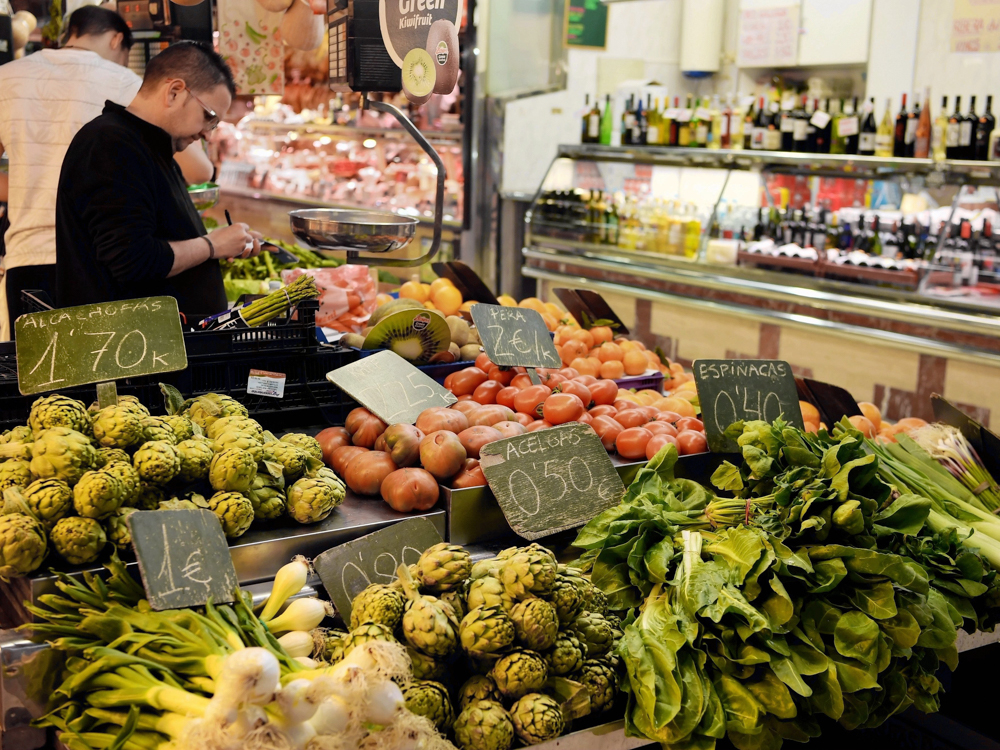 Euro nodrošina reālas priekšrocības eiropiešu dzīvē. ECB kā euro zonas centrālā banka atbildīga par valūtu, kas apvieno vairāk nekā 340 milj. iedzīvotāju, kuri runā vairāk nekā 24 valodās.
Euro zona – 19 valstu valūtas savienība – ir unikāls veidojums. Bet kā varam salīdzināt euro zonu starptautiskā mērogā? Kādi ir tās ekonomiskie rādītāji? Un ko tas nozīmē eiropiešiem?
Cik cilvēku dzīvo euro zonā?
Euro zonā dzīvo vairāk nekā 340 milj. cilvēku – aptuveni 5% no pasaules iedzīvotāju kopskaita. Iedzīvotāju skaita ziņā tā apsteidz ASV.
Euro zonas iedzīvotāji
Tas arī nozīmē, ka euro zona ir viena no pasaules lielākajām tautsaimniecībām. Euro zonai kopš tās izveides pievienojušās septiņas jaunas dalībvalstis un gaidāms, ka pievienosies vēl citas valstis.
Kādi ir euro zonas ekonomiskie rādītāji?
Euro zonas iedzīvotāju darba ražība ir ļoti augsta. Līdzīgi kā citās augsti attīstītajās valstīs lielāko kopējās produkcijas izlaides daļu veido pakalpojumu sektors; tam seko rūpniecības sektors un samērā mazs lauksaimniecības sektors.
IKP uz vienu iedzīvotāju nozīmīgākajās pasaules valstīs
Avoti: Eurostat, Pasaules Banka un ECB aprēķini.
Piezīme. 2016. gada dati attiecībā uz ASV, Japānu un Ķīnu konvertēti atbilstoši OECD pirktspējas paritātei.
Euro zonas spēcīgie ekonomiskie rādītāji to ierindo starp pasaules nozīmīgākajām tautsaimniecībām. Vērtējot pēc iekšzemes kopprodukta (IKP) uz vienu iedzīvotāju, euro zona ir pasaules otra lielākā tautsaimniecība, atspoguļojot tās iedzīvotāju augsto dzīves līmeni.
Un kā ar starptautiskās tirdzniecības rādītājiem?
Euro zona kā industriāli augsti attīstīta tautsaimniecība būtisku saražoto preču un pakalpojumu daļu eksportē uz pasaules tirgiem. Daudzas euro zonā ražotās preces – iekārtas, farmācijas produkti, automobiļi un lidaparāti – ir starptautiski atzītas.
Preču un pakalpojumu eksports (% no IKP)
Avoti: ECB dati, OECD, SVF.
Attiecībā uz euro zonu izmantoti dati par darījumiem ar ārpus euro zonas esošajām valstīm.
Euro zona kopš izveides 1999. gadā saglabājusi un pat uzlabojusi vadošo pozīciju starptautiskajā tirdzniecībā. Tās galvenie tirdzniecības partneri ir ASV, Apvienotā Karaliste un Ķīna, un turpina pieaugt tirdzniecības apjoms ar jaunajām tirgus ekonomikas valstīm.
Salīdzinājumā ar citām lielākajām tautsaimniecībām euro zona ir atvērta tautsaimniecība. Tās tirdzniecības atvērtība ievērojami palielinājusies kopš 2004. gada – to galvenokārt noteica tirdzniecības apjoma pieaugums ar jaunajām ES dalībvalstīm un Ķīnu. Euro zona ir cieši iekļauta daudzās starptautiskās ražošanas ķēdēs.
Liels eksporta īpatsvars pozitīvi ietekmē nodarbinātības līmeni, ekonomisko izaugsmi un ieguldījumus euro zonā, bet tas savukārt veicina iedzīvotāju vispārējo labklājību.
Kā tiek uztverts euro?
Gan euro zonā, gan ārvalstīs vērojams augsts uzticības līmenis euro. Saskaņā ar Eirobarometra aptauju (Eiropas Komisijas sabiedriskās domas aptauja, kas tiek veikta divas reizes gadā) trīs ceturtdaļas euro zonas iedzīvotāju atbalsta euro. Tas ir augstākais sabiedrības atbalsta līmenis kopš 2004. gada.
Starptautiskā līmenī euro ieņem otro vietu gan visvairāk tirgoto valūtu, gan nozīmīgāko rezervju valūtu sarakstā. Tas liecina, ka ieguldītāji visā pasaulē uzticas euro zonas tautsaimniecības stabilitātei un izaugsmei.
Euro zonai joprojām ir noteicoša loma pasaules tautsaimniecībā. Tā sniedz priekšrocības euro zonas iedzīvotājiem un nodrošina lielāku euro zonas ietekmi globālajā ekonomikā.
Un, protams, euro zonas iedzīvotājiem nav jāveic valūtas maiņa, ceļojot uz citām valūtas zonas dalībvalstīm. Iespējams arī salīdzināt cenas visā euro zonā, lai varētu izdevīgāk iegādāties preces.