Eurozóna – porovnanie
25. augusta 2017 (aktualizované 13 December 2019)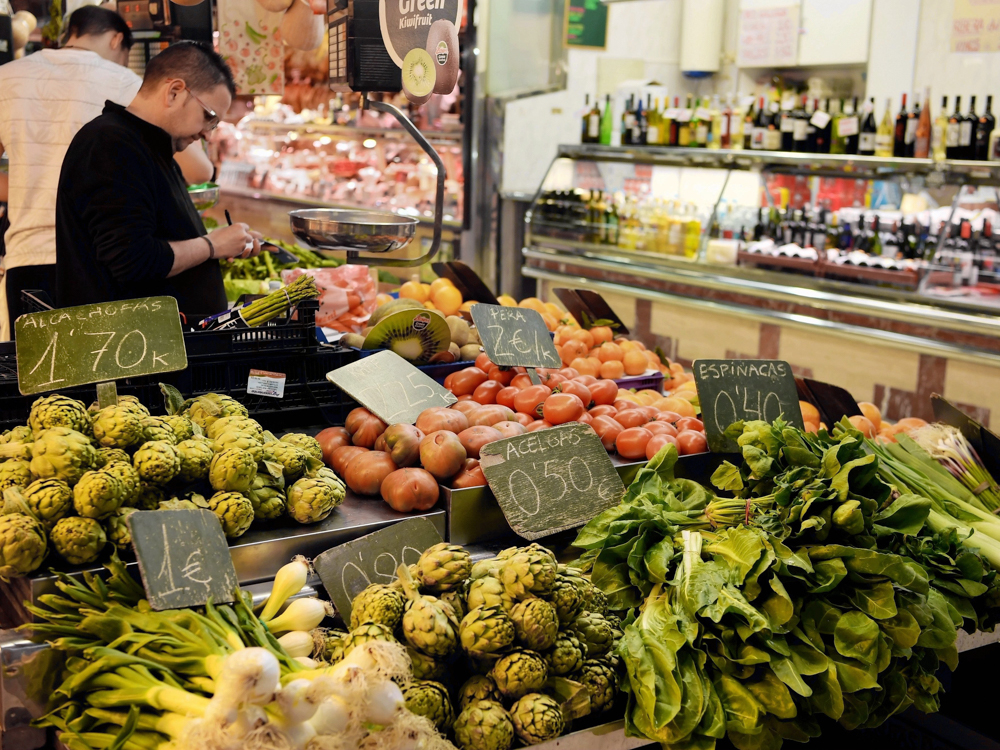 Euro každodenne prináša Európanom viacero konkrétnych výhod. ECB sa ako centrálna banka eurozóny stará o menu, ktorá spája viac než 340 miliónov ľudí hovoriacich viac než 24 jazykmi.
Ako menová únia 19 členských krajín je eurozóna jedinečný útvar. Aké je však postavenie eurozóny v medzinárodnom porovnaní? Ako je na tom po ekonomickej stránke? A čo to znamená pre Európanov?
Koľko má eurozóna obyvateľov?
S viac než 340 miliónmi obyvateľov je eurozóna domovom približne 5 % svetovej populácie. Je to viac ako v Spojených štátoch.
Obyvateľstvo eurozóny
To zároveň znamená, že eurozóna je jednou z najväčších ekonomík na svete. Od jej vzniku do eurozóny vstúpilo sedem nových členských krajín a ďalšie by mali nasledovať.
Ako je na tom eurozóna po ekonomickej stránke?
Obyvateľstvo eurozóny sa vyznačuje vysokou produktivitou. Rovnako ako v iných vysoko rozvinutých ekonomikách má najväčší podiel na celkovej produkcii sektor služieb, nasledovaný priemyselným a pomerne malým poľnohospodárskym sektorom.
Hlavné svetové ekonomiky podľa HDP na obyvateľa
Zdroj: Eurostat, Svetová banka a výpočty ECB.
Poznámka: v roku 2016; údaje za Spojené štáty, Japonsko a Čínu sú prepočítané na paritu kúpnej silu OECD.
Vďaka svojej vysokej hospodárskej produkcii eurozóna patrí medzi najväčšie ekonomiky na svete. Pokiaľ ide o hrubý domáci produkt (HDP) na obyvateľa, eurozóna zaujíma medzi vedúcimi ekonomikami sveta druhé miesto, čo sa prejavuje i vo vysokej životnej úrovni jej obyvateľov.
Ako je na tom v medzinárodnom obchode?
Eurozóna ako priemyselne vyspelá ekonomika vyváža značnú časť svojej produkcie tovarov a služieb. Množstvo priemyselných výrobkov eurozóny, napr. strojárske a farmaceutické výrobky, automobily a lietadlá, sa teší medzinárodnému uznaniu.
Vývoz tovarov a služieb v percentách HDP
Zdroj: údaje ECB, OECD a MMF.
Eurozóna: na základe transakcií mimo eurozóny.
Eurozóna si od svojho založenia v roku 1999 zachováva, či dokonca upevňuje svoju vedúcu pozíciu v medzinárodnom obchode. Jej hlavnými obchodnými partnermi sú Spojené štáty, Spojené kráľovstvo a Čína, pričom neustále rastie i objem obchodu s rozvíjajúcimi sa ekonomikami.
V porovnaní s ďalšími hlavnými ekonomikami je eurozóna otvorenou ekonomikou. Jej otvorenosť voči obchodu sa od roku 2004 zreteľne zvýšila predovšetkým v dôsledku rastúceho objemu obchodu s novými členskými štátmi EÚ a Čínou. Eurozóna je ústredným článkom mnohých medzinárodných výrobných reťazcov.
Vysoký objem vývozu má pozitívny vplyv na zamestnanosť, hospodársky rast a investície v eurozóne, ktoré spätne prispievajú k celkovému blahobytu jej obyvateľov.
Ako euro vníma verejnosť?
Euro sa teší vysokej dôvere doma i v zahraničí. Podľa prieskumu Eurobarometer, ktorý dvakrát ročne uskutočňuje Európska komisia, euro podporujú traja zo štyroch obyvateľov eurozóny. Ide o najvyššiu úroveň podpory verejnosti od roku 2004.
V medzinárodnom meradle je euro druhou najobchodovanejšou i rezervnou menou. Je to odrazom vysokej dôvery investorov na celom svete v stabilitu a silu ekonomiky eurozóny.
Eurozóna je i naďalej jednou z vedúcich síl vo svetovom hospodárstve. Je to v prospech jej obyvateľov a eurozóne to prepožičiava silnejší hlas vo svetovej ekonomike.
Obyvatelia eurozóny samozrejme môžu cestovať cez hranice v rámci menovej zóny bez toho, aby si museli meniť peniaze. Zároveň môžu porovnávať ceny v rámci celej eurozóny a nakupovať tak lacnejšie.