Kaj je sistem jamstva za vloge?
11. april 2018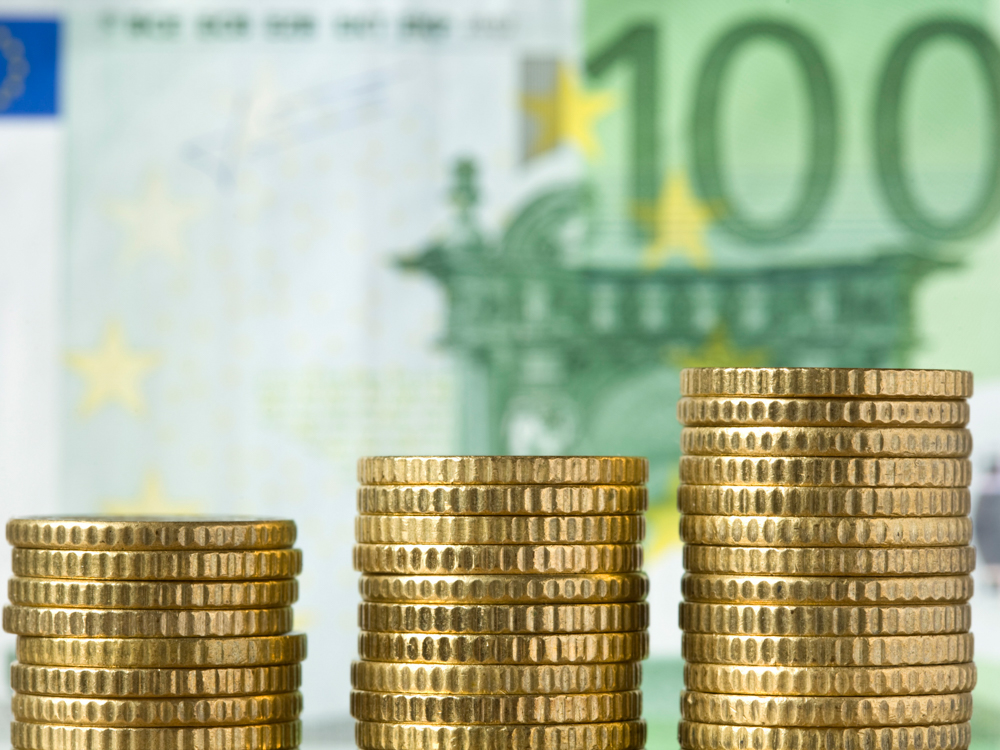 Denar, ki ga hranimo v banki, na primer na varčevalnem računu, se imenuje vloga. Poslovni model večine bank je tak, da ta denar posojajo naprej drugim strankam, zadržijo pa samo manjši del, ki je na voljo tistim, ki želijo denar dvigniti. Da bi zagotovili varnost večjega dela takšnih vlog, tudi če banka propade, banke vplačujejo v zavarovalni sklad, ki se imenuje sistem jamstva za vloge. To je pomembno za ohranjanje zaupanja v bančni sistem ter za odvračanje ljudi od tega, da bi v kriznih razmerah skušali vsi istočasno dvigniti svoje prihranke.
Kako deluje jamstvo za vloge?
Sistemi jamstva za vloge v Evropi so še vedno organizirani na ravni posameznih držav, čeprav so bili tudi na ravni EU dogovorjeni minimalni standardi. Po pravilih EU ima z omenjenimi shemami vsak imetnik vlog zajamčenih 100.000 EUR. Nekatere države članice imajo vzpostavljenih več shem, ki so jih organizirale različne bančne skupine, na primer hranilnice, zadružne banke, banke javnega sektorja ali zasebne banke.
Če sistem jamstva za vloge posamezne države v primeru propada velike banke ne zmore pokriti izgub imetnikov vlog, se lahko zgodi, da morajo primanjkljaj pokriti davkoplačevalci, kar lahko po drugi strani prizadene javne finance te države. Finančna kriza je pokazala, da se bančne težave ne ustavijo na državnih mejah.
Kaj počne Evropa?
Evropa se je na finančno krizo odzvala tako, da je skušala s skupnim delovanjem obvarovati davkoplačevalce in zaščititi imetnike vlog. Velike banke, ki imajo skupaj več kot 80% vse bančne aktive v euroobmočju, so sedaj v okviru bančne unije nadzorovane enako v celotnem euroobmočju, in sicer prek enotnega mehanizma nadzora, ki ga sestavljajo ECB in nacionalni nadzorniki. Z enotnim mehanizmom za reševanje pa se upravlja njihovo reševanje, tj. proces urejenega prestrukturiranja, kadar banka propada oziroma bo verjetno propadla.
Evropski voditelji razpravljajo o tem, kako bi lahko močnejša in doslednejša zaščita imetnikov vlog delovala na evropski ravni. To je zadnji del bančne unije, ki pa še vedno manjka.
Evropski sistem jamstva za vloge bi bil eden od načinov, da se imetniki vlog zaščitijo ne glede na to, kje se nahajajo. Z združevanjem virov bi laže obvladovali velike šoke in sistemske finančne krize, ki presegajo zmogljivosti posameznih držav, ne da bi morali za to uporabiti javni denar. S takšnimi shemami bi se oslabila tudi povezava med bankami in državo, saj bi bile banke v kriznih časih manj odvisne od javnega denarja.
Kako naj bi evropski sistem jamstva za vloge deloval?
Evropska komisija je predlagala, naj se evropska shema uvede v dveh korakih. Banke bi poleg tega potrebovale več let, da vzpostavijo zavarovalni sklad za vloge s ciljno velikostjo v višini 0,8% kritih vlog. Ta velikost na podlagi podatkov za leto 2011 znaša približno 43 milijard EUR. Raziskave kažejo, da bi sklad takšne velikosti zadostoval za pokritje izplačil celo v primeru kriz, ki bi bile še hujše od svetovne finančne krize iz let 2007–2009. Prispevki bank v zavarovalni sklad za vloge bi bili po sedanjih predlogih odvisni od tveganj, ki jih prevzemajo v primerjavi z drugimi bankami v bančni uniji, in ne v primerjavi z drugimi bankami v isti državi članici.