PRANEŠIMAS SPAUDAI
Priešais pagrindinį ECB pastatą bus atidengta nauja skulptūra
2015 m. rugsėjo 4 d.
Menininko iš Italijos Giuseppe Penone kūrinys bus pastatytas 2015 m. rugsėjo 4 d.
"Gravitacija ir augimas" (angl. "Gravity and Growth") – tai iš bronzos ir granito padarytas daugiau nei 17 metrų aukščio medis.
Tai – vienas iš trijų vertinimo komisijos atrinktų projektų, pateiktų 2014 m. vykusiam tarptautiniam konkursui.
Giuseppe Penone – vienas garsiausių meno judėjimo "Arte Povera" (iš italų k. – "skurdusis menas") atstovų. Jo sukurta skulptūra 2015 m. rugsėjo 4 d. bus pastatyta prie pagrindinio įėjimo į naująjį Europos Centrinio Banko (ECB) pastatą. Menininkas iš bronzos ir granito sukūrė 17,5 metro aukščio medį su paauksuotų lapų vainiku ir savo kūrinį pavadino "Gravitacija ir augimas" (angl. "Gravity and Growth").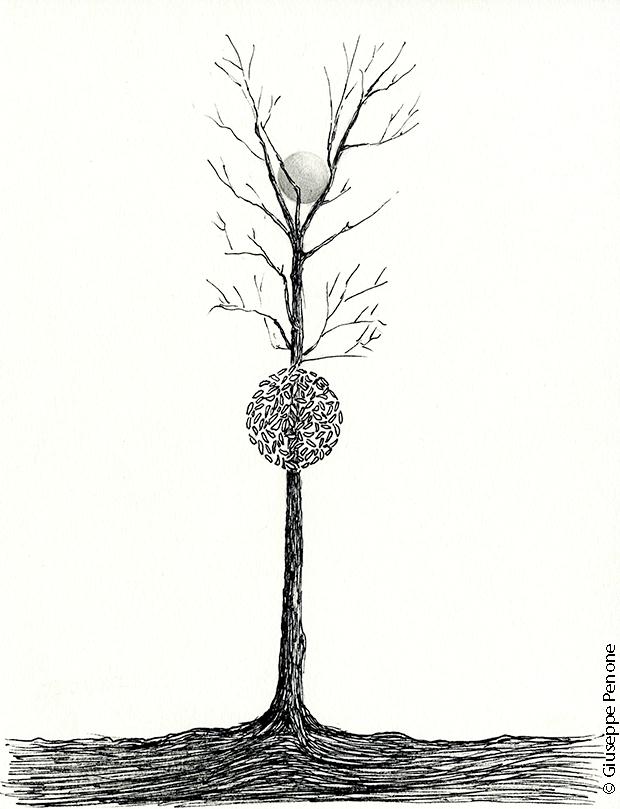 "Giuseppe Penone sukurtas medis perteikia stabilumo ir augimo pojūtį. Tai pačiu gražiausiu būdu iš Europos humanistų vertybių išaugęs medis", teigia ECB vykdomosios valdybos ir šį meno kūrinį išrinkusios atrankos komisijos narys Benoît Cœuré.
2014 m. ECB paskelbė tarptautinį meno konkursą, kad atrinktų tris meno kūrinius pagrindinio pastato erdvėms papuošti. Dalyvauti konkurse, kurio biudžetas – 1,25 mln. eurų, buvo pakviesti 59 menininkai iš 28 ES šalių. Konkurso finale kaip "geriausiai Europos meną reprezentuojantys" buvo atrinkti šie darbai: menininko iš Bulgarijos Nedko Solakov skulptūra, menininko iš Jungtinės Karalystės Liam Gillick instaliacija ir Giuseppe Penone medis. Pirmieji du darbai papuoš pagrindinio pastato vidų, o G. Penone medis – erdvę šalia pastato.
Žiniasklaidos atstovai užklausas gali teikti Alexandrine Bouilhet, tel. +49 69 1344 8949.
Pastaba:
ECB Pirmininkas Mario Draghi visus tris meno kūrinius iškilmingai atidengs 2015 m. spalio 6 d.