Czy EBC osiąga zyski?
16 lutego 2017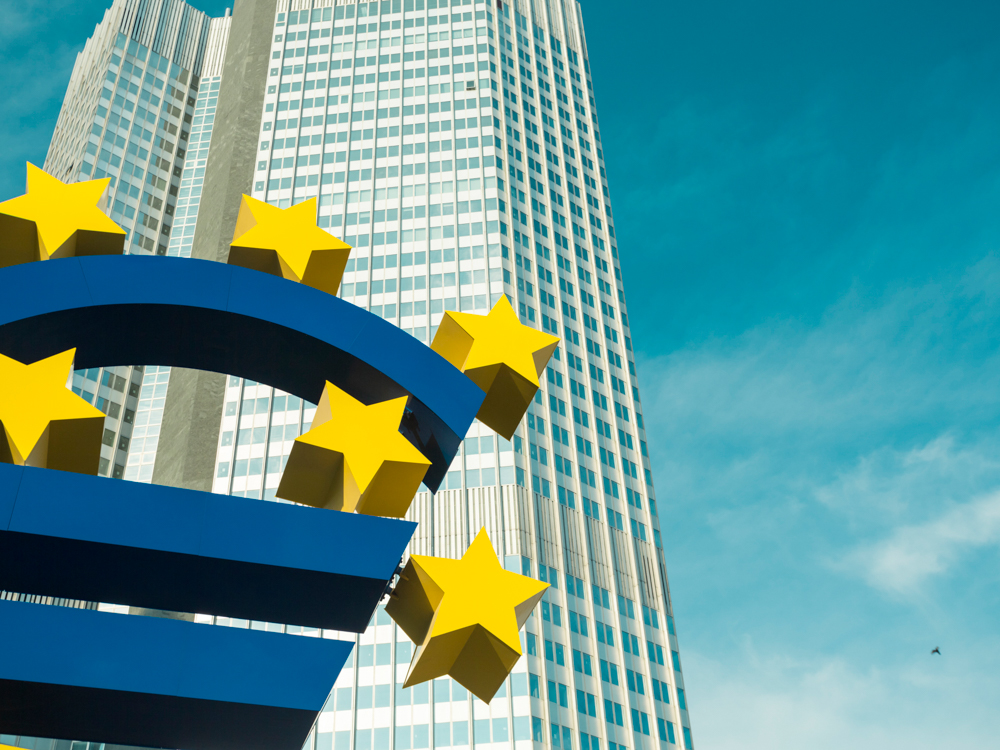 Czy Europejski Bank Centralny kojarzy się z bankiem nastawionym na osiąganie zysku? Publikujemy przecież roczne sprawozdania finansowe, w których wykazujemy zysk. Jednak naszej działalności przyświeca zupełnie inny cel: utrzymanie stabilności cen w strefie euro. Czasami osiągamy przy tym zysk, a ponieważ EBC jest instytucją publiczną, korzysta na tym całe społeczeństwo.
Jak to wygląda w praktyce?
EBC, podobnie jak inne banki centralne, czerpie dochody z wielu różnych źródeł, w tym przychodów odsetkowych z emisji banknotów (renta mennicza), rezerw walutowych, papierów inwestycyjnych i obligacji zakupionych w ramach programu skupu aktywów.
Część tych dochodów służy do finansowania działań EBC na rzecz utrzymania stabilności cen w strefie euro; obejmuje to również koszty siedziby i płac. Za prowadzenie przez EBC nadzoru bankowego płacą banki komercyjne.
Co dzieje się z pozostałą częścią zysku?
Europejski Bank Centralny
Część otrzymanych pieniędzy banki centralne mogą odłożyć na później lub wydać na swoją działalność, jednak zazwyczaj zysk trafia do budżetu państwa. Korzystają na tym podatnicy ze strefy euro.
A co w przypadku straty?
Od początku swojego istnienia EBC prawie rok w rok wykazywał zysk, ale oczywiście może się zdarzyć, że poniesie stratę. W takim wypadku w pierwszej kolejności sięgnie do rezerw z poprzednich lat. Jeśli to nie wystarczy, może zwrócić się do banków centralnych krajów ze strefy euro o pokrycie pozostałej kwoty z przychodów uzyskanych przez nie na własnych operacjach polityki pieniężnej. Ewentualna pozostała strata zostanie ujęta w bilansie EBC i w następnych latach będzie odliczana od przychodów netto z dowolnego źródła.