Kto to jest pożyczkodawca ostatniej instancji?
26 sierpnia 2019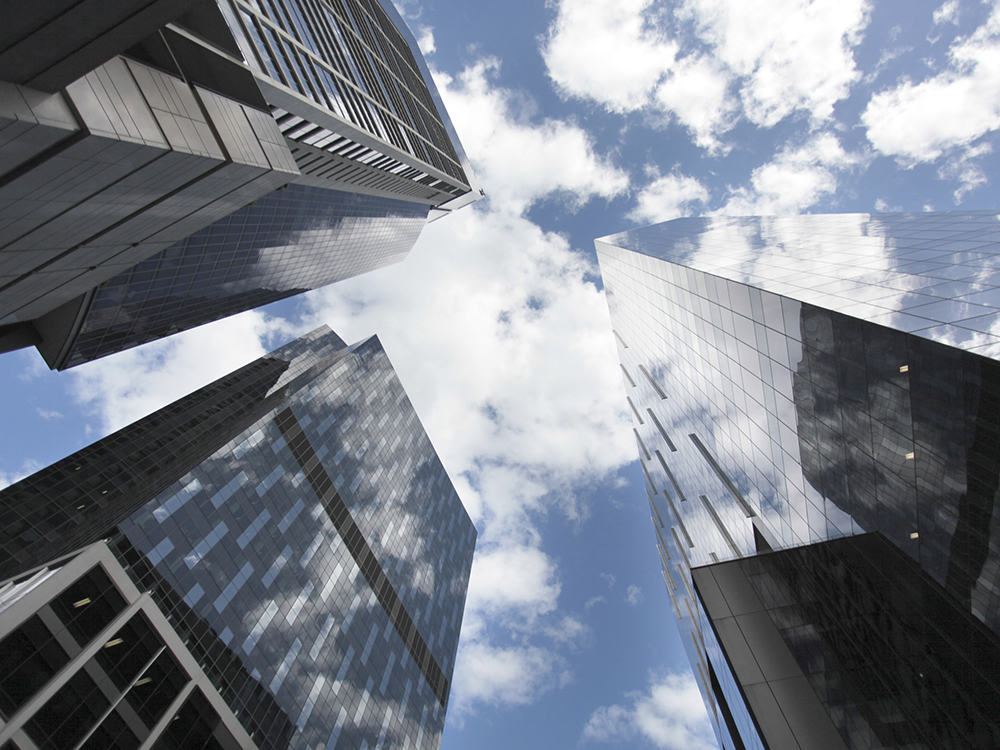 Pożyczkodawca ostatniej instancji to ktoś, do kogo się zwracamy, gdy pilnie potrzebujemy pieniędzy i wyczerpaliśmy już wszystkie inne możliwości ich pozyskania. Bank komercyjny może stanąć przed taką koniecznością, gdy nie może inaczej sfinansować bieżącej działalności. Zwykle dochodzi do tego w okresach zawirowań na rynkach finansowych – gdy banki niechętnie udzielają sobie wzajemnie pożyczek, a ich klienci mogą nagle zacząć masowo wycofywać pieniądze.
Pożyczkodawcami ostatniej instancji dla banków komercyjnych są tradycyjnie banki centralne, ponieważ to one w pierwszym rzędzie dbają o sprawne funkcjonowanie rynków finansowych i stabilność systemu finansowego. Pełniąc tę funkcję, chronią ludzi i firmy przed problemami, do jakich może dojść, gdyby sektor bankowy popadł w kłopoty.
Kto jest pożyczkodawcą ostatniej instancji w strefie euro?
Funkcję tę pełnią wspólnie EBC i 19 krajowych banków centralnych.
Jaka jest rola krajowych banków centralnych?
Krajowe banki centralne ze strefy euro zapewniają awaryjne wsparcie płynnościowe (ang. emergency liquidity assistance, ELA) jako finansowanie ostatniej szansy dla banków komercyjnych, które nie mogą go pozyskać z innych źródeł. Kredytów ELA udziela bank centralny państwa, w którym ma siedzibę bank przechodzący trudności. Ten sam bank centralny ponosi też koszty i ryzyko związane z udzieloną pomocą.
Jaka jest rola EBC?
Choć awaryjnego wsparcia płynnościowego udzielają krajowe banki centralne, odbywa się to pod okiem EBC. Rada Prezesów EBC może ograniczyć wsparcie lub sprzeciwić się jego udzieleniu, gdy zdecyduje tak dwie trzecie jej członków. Sprzeciw jest jednak możliwy jedynie w sytuacji, gdy Rada Prezesów uzna, że wsparcie ELA może zakłócić politykę pieniężną EBC lub realizację celów Eurosystemu.
Czy banki zawsze mogą liczyć na ratunek w razie problemów finansowych?
Nie, nie zawsze. Otrzymanie awaryjnego wsparcia płynnościowego od banku centralnego nie jest automatycznie zagwarantowane. Obowiązują w tym zakresie rygorystyczne zasady i warunki.
Banki centralne wiedzą, że gdyby banki komercyjne były pewne wsparcia w razie niemożności spłaty swoich długów, byłyby skłonne do większego ryzyka. Nazywa się to pokusą nadużycia (ang. moral hazard). Opisane zasady i ich konsekwentne stosowanie mają jej zapobiec.
Dlaczego pożyczkodawca ostatniej instancji jest tak ważny?
Nawet jeżeli bank jest wypłacalny, ale nie jest w stanie w krótkim czasie zaspokoić swoich klientów i wierzycieli, to klienci mogą zacząć się obawiać o swoje pieniądze i zacząć je masowo wycofywać. Wtedy może nastąpić bankructwo banku, co pociągałoby za sobą bardzo poważne konsekwencje.
Zwolnienia pracowników: kiedy bankrutujący bank nagle przestaje udzielać kredytów przedsiębiorstwom, muszą one wstrzymać wypłatę wynagrodzeń lub zakupy surowców, a w konsekwencji mogą tracić zdolność do dalszego działania.
Efekt epidemii: ponieważ banki są wzajemnie powiązane, problemy jednego z nich mogą się przenosić na pozostałe. W szybkim tempie dosięgają więc nie tylko klientów upadłego banku, ale też – wielu innych. Skutki odczuwane przez firmy, pracowników i posiadaczy oszczędności nasilają się i odciskają piętno na całej gospodarce. A na koniec za wszystko to najczęściej płacą podatnicy.
Zatem gdy bank centralny interweniuje jako pożyczkodawca ostatniej instancji, zapobiega wielu problemom.
A co jeśli to rząd, a nie jakiś bank, ma trudności finansowe? Czy bank centralny również jemu udzieli awaryjnego wsparcia?
Nie – w strefie euro jest to niezgodne z prawem. Gdyby rządy mogły pozyskiwać finansowanie z banków centralnych, zagrażałoby to zdolności banków centralnych do utrzymywania stabilności cen oraz naruszałoby ich niezależność. Dlatego zgodnie z Traktatem o funkcjonowaniu Unii Europejskiej EBC i krajowe banki centralne nie mogą finansować rządów.