Koja je institucija zajmodavac u krajnjoj nuždi?
26. kolovoza 2019.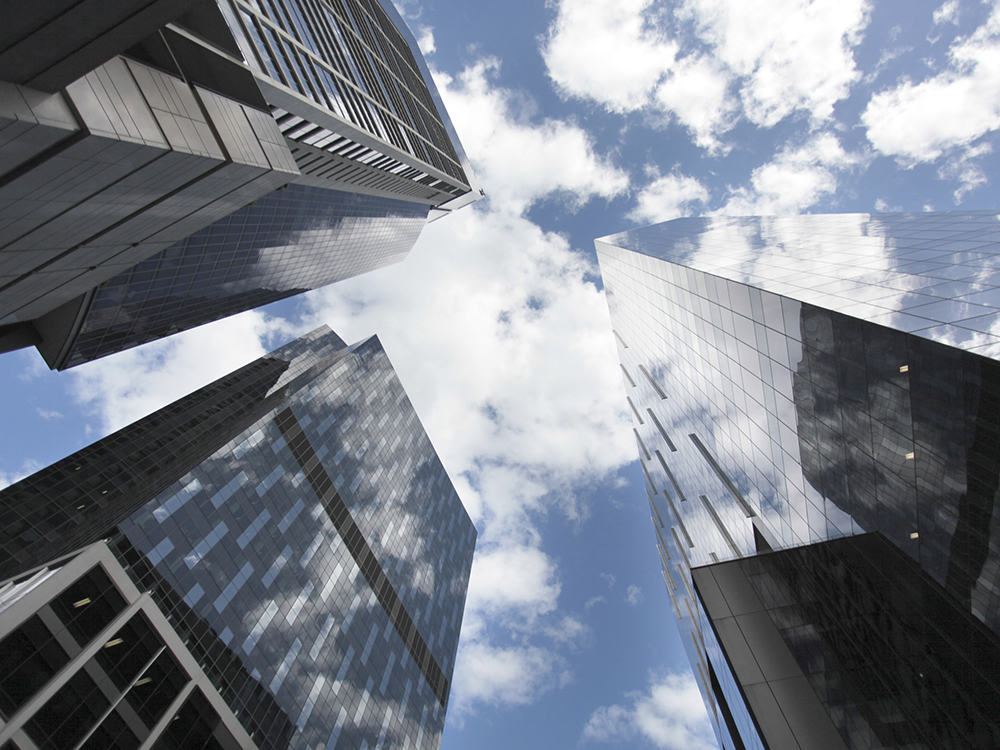 Zajmodavac u krajnjoj nuždi osoba je kojoj se obraćate kada vam žurno trebaju sredstva i kada vam nije preostala nijedna druga mogućnost da dođete do njih. Banke se obično obraćaju svojim zajmodavcima u nuždi kada ne mogu financirati svoje redovito poslovanje. Do toga može doći u razdobljima financijskih previranja, kada banke mogu biti nesklone međusobnom pozajmljivanju i kada bi mnogi iznenada mogli poželjeti podići novac sa svojih bankovnih računa.
U takvim situacijama središnje banke postupaju kao zajmodavci u krajnjoj nuždi. Središnje banke obično imaju tu ulogu jer su uglavnom upravo one odgovorne za osiguravanje neometanog funkcioniranja financijskih tržišta i stabilnosti financijskog sustava. Na taj način pridonose zaštiti pojedinaca i poduzeća koji bi se inače mogli naći u poteškoćama zbog problema banaka.
Koja institucija ima ulogu zajmodavca u krajnjoj nuždi u europodručju?
Ulogu zajmodavca u krajnjoj nuždi ima ESB zajedno s 19 nacionalnih središnjih banaka.
Koja je uloga nacionalnih središnjih banaka?
Nacionalne središnje banke u europodručju sigurnosna su mreža za banke koje ne mogu dobiti sredstva iz drugih izvora financiranja. Ta se sigurnosna mreža naziva hitna likvidnosna pomoć. U europodručju kredite hitne likvidnosne pomoći odobrava nacionalna središnja banka države u kojoj je sjedište banke u poteškoćama. Nacionalna središnja banka snosi sve troškove i preuzima rizike povezane s hitnom likvidnosnom pomoći.
Koja je uloga ESB-a?
Nacionalne središnje banke odgovorne su za pružanje hitne likvidnosne pomoći, ali ESB provjerava i prati njihove aktivnosti zajmodavca u krajnjoj nuždi. Upravno vijeće ESB‑a može iznijeti prigovor pružanju hitne pomoći, ili je može ograničiti, ako dvije trećine članova postignu suglasnost o tome. Međutim, prigovor mogu iznijeti jedino ako vjeruju da bi hitna likvidnosna pomoć bila u suprotnosti s monetarnom politikom ESB‑a ili ciljevima i zadaćama Eurosustava.
Znači li to da će banke u financijskim poteškoćama baš uvijek biti spašene?
Ne znači. Nema jamstva da će neka banka dobiti hitnu likvidnosnu pomoć od svoje nacionalne središnje banke. Postoje stroga pravila i moraju biti zadovoljeni određeni uvjeti.
Središnje banke znaju da bi banke mogle doći u iskušenje da preuzmu više rizika ili veće rizike ako pouzdano znaju da će ih netko spasiti ne budu li mogle vratiti dug. To se naziva moralni rizik. Navedena pravila, ako se dosljedno primjenjuju, sprječavaju nastanak moralnog rizika.
Zašto je toliko važno da banke imaju zajmodavca u krajnjoj nuždi?
Čak i ako je banka solventna, ako kratkoročno nije u stanju ispuniti zahtjeve klijenata i vjerovnika, klijenti bi se mogli zabrinuti za sigurnost svojeg novca i to bi moglo prouzročiti navalu na banke. Banka bi mogla otići u stečaj, što bi moglo imati dalekosežne posljedice.
Zaposleni bi mogli izgubiti posao. Kada banka ode u stečaj, naglo se prekida kreditiranje poduzeća. Poduzeća možda više neće biti u stanju, na primjer, isplaćivati plaće ili kupovati sirovine, što bi moglo dovesti u pitanje daljnje poslovanje.
Negativne posljedice mogu se osjetiti i drugdje. Zbog međusobne povezanosti banaka problemi jedne banke mogu se proširiti i na ostale banke. Moglo bi se dogoditi da u kratkom vremenu ne budu pogođeni samo klijenti banke u poteškoćama, nego i klijenti mnogih drugih banaka. Posljedice za poduzeća, radna mjesta i štediše mogle bi se povećati i naposljetku utjecati na cjelokupno gospodarstvo. Ako do toga dođe, manjak veoma često pokrivaju porezni obveznici.
Ukratko, središnja banka koja djeluje kao zajmodavac u krajnjoj nuždi može spriječiti mnoge poteškoće za pojedince i poduzeća.
Ali čekajte! Što ako se u financijskim poteškoćama nađe vlada, a ne banka? Financiraju li i njih u izvanrednim okolnostima središnje banke?
Ne financiraju. Štoviše, takvo je financiranje u europodručju protuzakonito. Kada bi vlade mogle zatražiti od središnjih banaka da ih financiraju, to bi ugrozilo sposobnost središnje banke da održi stabilnost cijena te njezinu neovisnost. Zato je Ugovorom o funkcioniranju Europske Unije ESB‑u i nacionalnim središnjim bankama zabranjeno financirati vlade.