Kaj je posojilodajalec v skrajni sili?
26. avgust 2019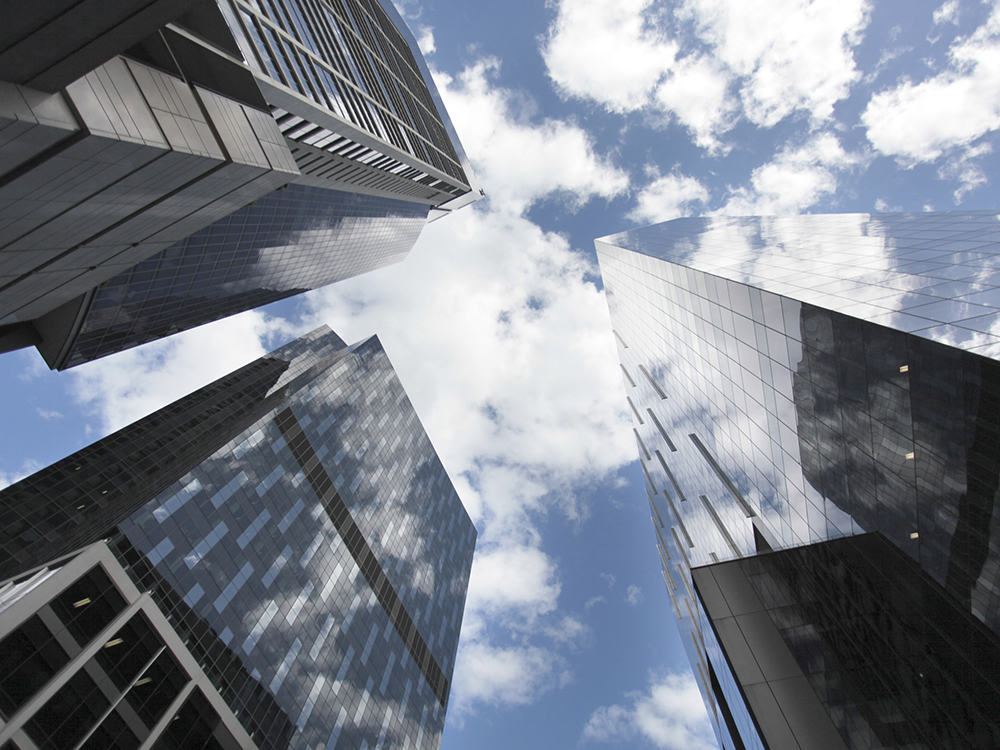 Posojilodajalec v skrajni sili je tisti, na kogar se obrnemo, kadar nujno potrebujemo finančna sredstva, potem ko smo že izčrpali vse druge možnosti. Banke se na posojilodajalca v skrajni sili običajno obrnejo, kadar ne morejo dobiti financiranja, ki ga potrebujejo za vsakodnevno poslovanje. To se lahko zgodi v obdobjih pretresov na finančnih trgih, ko banke niso več pripravljene posojati druga drugi in veliko ljudi nenadoma želi s svojih bančnih računov dvigniti denar.
V takšnih situacijah centralne banke delujejo kot posojilodajalec v skrajni sili. Centralne banke imajo to vlogo običajno zato, ker je predvsem njihova odgovornost zagotoviti, da finančni trgi delujejo nemoteno in je finančni sistem stabilen. Tako pomagajo zaščititi ljudi in podjetja pred nevšečnostmi, ki lahko nastanejo, kadar so banke v težavah.
Kdo je v euroobmočju posojilodajalec v skrajni sili?
Vlogo posojilodajalca v skrajni sili si delijo ECB in 19 nacionalnih centralnih bank.
Kakšna je vloga nacionalnih centralnih bank?
Nacionalne centralne banke v euroobmočju nudijo zadnjo varnostno mrežo bankam, ki potrebnega financiranja ne morejo dobiti drugje. Ta varnostna mreža se imenuje izredna likvidnostna pomoč. V euroobmočju posojila v okviru izredne likvidnostne pomoči daje nacionalna centralna banka države, v kateri ima banka v težavah sedež. Ta nacionalna centralna banka nosi tudi vse stroške in tveganja, ki bi lahko nastali.
Kakšna je vloga ECB?
Nacionalne centralne banke so odgovorne za zagotavljanje izredne likvidnostne pomoči, njihove dejavnosti v vlogi posojilodajalca v skrajni sili pa preverja in spremlja ECB. Svet ECB lahko izredno pomoč omeji ali ji nasprotuje, če se s tem strinjata dve tretjini njegovih članov. Vendar pomoči lahko nasprotujejo le, če menijo, da bi izredna likvidnostna pomoč posegla v denarno politiko ter v cilje in naloge Eurosistema.
Ali to pomeni, da bodo banke v finančnih težavah vedno rešene, ne glede na vse?
Ne, to ne gre tako. Nobenega zagotovila ni, da bo banka od nacionalne centralne banke prejela izredno likvidnostno pomoč. Obstajajo namreč stroga pravila in pogoji, ki morajo biti izpolnjeni.
Centralne banke se zavedajo, da bi banke lahko zamikalo, da prevzamejo več tveganj ali večja tveganja, če z gotovostjo vedo, da jih bo nekdo rešil, če ne bodo mogle odplačati dolga. To se imenuje moralni hazard. Če se pravila, opisana zgoraj, dosledno izvajajo, prispevajo k preprečevanju moralnega hazarda.
Zakaj je tako pomembno, da imajo banke posojilodajalca v skrajni sili?
Če banka, ki je sicer solventna, kratkoročno ne more izpolniti zahtev svojih komitentov in upnikov, se komitenti lahko ustrašijo, da njihov denar ni več na varnem, kar lahko privede do množičnega dvigovanja vlog. Zaradi tega gre banka lahko v stečaj. Posledice tega pa so lahko daljnosežne.
Ljudje lahko izgubijo službo. Ko gre banka v stečaj, posojanje podjetjem nenadoma ni več na voljo. To pomeni, da podjetja na primer ne morejo izplačati plač ali kupiti surovin in imajo lahko težave pri nadaljnjem poslovanju.
Negativne posledice se lahko razširijo. Ker so banke med sabo povezane, se problemi ene banke lahko razširijo na druge. Zelo kmalu ne bi trpeli le komitenti prizadete banke, ampak tudi komitenti številnih drugih bank. Posledice za podjetja, delovna mesta in varčevalce bi se lahko zaostrile in bi sčasoma vplivale na celotno gospodarstvo. Če do tega pride, so zelo pogosto davkoplačevalci tisti, ki na koncu pokrijejo primanjkljaj.
Skratka, kadar centralna banka deluje kot posojilodajalec v skrajni sili, lahko prepreči veliko težav za prebivalce in podjetja.
Čakaj! Kaj pa če je v finančnih težavah država in ne banka? Ali centralne banke tudi njim zagotavljajo izredno financiranje?
Ne, tega ne delajo, v euroobmočju je to tudi nezakonito. Če bi država od centralne banke zahtevala finančna sredstva, bi to ogrozilo sposobnost centralne banke, da ohranja cenovno stabilnost, in spodkopalo njeno neodvisnost. Zato Pogodba o delovanju Evropske unije prepoveduje ECB in nacionalnim centralnim bankam, da financirajo države.