Hvad er sidste låneinstans?
26. august 2019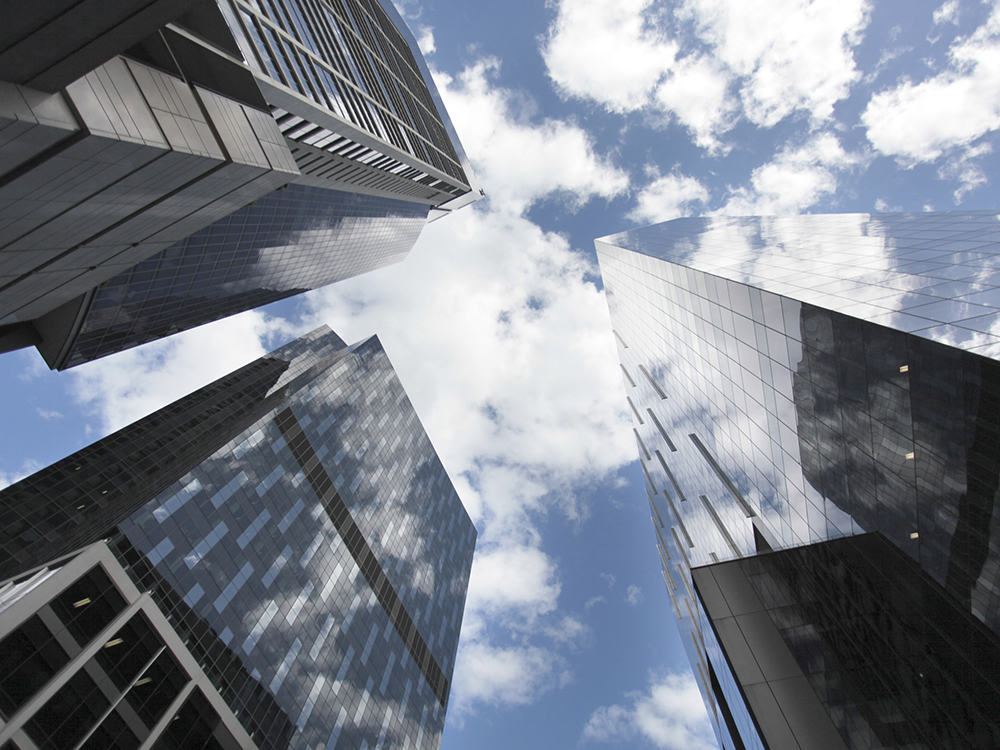 Sidste låneinstans eller "lender of last resort" er den, man går til, når man har et trængende behov for midler og har opbrugt alle andre muligheder. Bankerne går typisk til deres sidste låneinstans, når de ikke kan få den finansiering, de skal bruge til deres daglige forretninger. Det kan være tilfældet i perioder med finansiel uro, hvor bankerne kan være tøvende over for at låne til hinanden, og en masse mennesker måske pludselig vil hæve deres penge på kontoen.
I sådanne situationer fungerer centralbankerne som sidste låneinstans. Centralbankerne har traditionelt haft denne rolle, fordi de er de hovedansvarlige for at sikre, at de finansielle markeder fungerer smidigt, og at det finansielle system er stabilt. På den måde er de med til at beskytte mennesker og virksomheder mod de problemer, der kan opstå, når bankerne er i vanskeligheder.
Hvem er sidste låneinstans i euroområdet?
ECB og de 19 nationale centralbanker deles om rollen som sidste låneinstans.
Hvilken rolle har de nationale centralbanker?
De nationale centralbanker i euroområdet fungerer som det sidste sikkerhedsnet for banker, der ikke kan få den finansiering, de har brug for, andre steder. Dette sikkerhedsnet kaldes likviditetsstøtte i nødsituationer eller ELA (emergency liquidity assistance). I euroområdet ydes ELA-lån af den nationale centralbank i det land, hvor den bank, der har problemer, har hjemsted. Denne pågældende nationale centralbank bærer også de omkostninger og risici, der måtte opstå.
Hvilken rolle spiller ECB?
Selvom de nationale centralbanker er ansvarlige for at yde ELA, kontrolleres og overvåges deres aktiviteter som sidste låneinstans af ECB. ECB's styrelsesråd kan begrænse eller modsætte sig likviditetsstøtten, hvis to tredjedele af styrelsesrådets medlemmer er enige om at gøre dette. De må dog kun modsætte sig, at der ydes ELA, hvis de mener, at det vil være i strid med ECB's pengepolitik eller med Eurosystemets mål og opgaver.
Betyder det, at banker, der er i økonomiske vanskeligheder, altid vil blive reddet, uanset hvad?
Nej, sådan fungerer det ikke. Der er ikke nogen garanti for, at en bank vil få ELA fra sin nationale centralbank. Der gælder rent faktisk strenge regler, og der er visse betingelser, der skal være opfyldt.
Centralbankerne er klar over, at bankerne kan være fristede til at tage flere eller større risici, hvis de er sikre på, at der vil komme nogen og redde dem, hvis de ikke kan betale deres gæld. Dette betegnes "moral hazard". Moral hazard kan forebygges med en konsekvent anvendelse af de regler, der er beskrevet ovenfor.
Hvorfor er det så vigtigt, at bankerne har en sidste låneinstans?
Hvis en bank ikke kan opfylde kundernes og kreditorernes krav på kort sigt, selvom den er solvent, bliver kunderne måske bekymrede for deres penge, og det kan starte et stormløb på banken. Det kan føre til, at banken går konkurs. Og en konkurs kan have vidtrækkende konsekvenser.
Folk kan miste deres job. Når en bank går konkurs, stopper långivningen til virksomheder pludselig. Det kan måske betyde, at virksomhederne ikke kan udbetale løn til medarbejderne eller købe råmaterialer, og at det bliver svært at holde virksomheden gående.
Virkningerne kan sprede sig. Da banker er forbundet med hinanden, kan problemer i én bank sprede sig til andre. I løbet af ganske kort tid ville det ikke kun gå ud over kunderne i den berørte bank, men kunderne i mange banker. Konsekvenserne for virksomheder, job og sparere kan forværres og på et tidspunkt påvirke hele økonomien. Hvis det kommer dertil, er det meget ofte skatteyderne, der ender med at betale regningen.
Kort sagt kan en centralbank ved at fungere som sidste låneinstans forebygge en masse problemer for mennesker og virksomheder.
Vent lige! Hvad, hvis det i stedet for en bank er en stat, der har økonomiske vanskeligheder? Yder centralbankerne også nødfinansiering til stater?
Nej, det gør de ikke, og det er også ulovligt i euroområdet. Hvis en stat kunne bede centralbanken om finansiering, ville det hæmme centralbankens evne til at holde priserne stabile og undergrave dens uafhængighed. Derfor indeholder traktaten om Den Europæiske Unions funktionsmåde et forbud mod, at ECB og de nationale centralbanker finansierer stater.