Youth initiatives
Young people have a central role in shaping tomorrow's Europe. That's why we organise a range of initiatives around Europe intended to help you learn more about economics, central banking and the ECB's responsibilities, and to give you the chance to share with us your views and ideas on the topics that interest and affect you.
Euro Video Challenge
What's it like to visit the ECB for the first time? In 2017 we asked young Europeans to create a short, engaging video about economics in our Euro Video Challenge. A year later we invited the finalists to the ECB to let them experience economics first-hand.
Find out more about the Euro Video ChallengePhotos of the finalists' visit
Sendung mit der Maus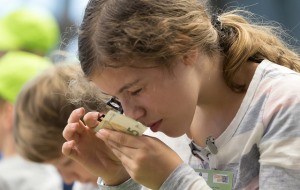 On 3 October 2018 around 150 fans of Germany's well-known children's show "Die Sendung mit der Maus" had a great time discovering the ECB as part of a country-wide "open doors" event. Children and their families took part in fun activities and learned about the ECB, the euro and the EU.
Photos of the eventFind out more (in German)
---
Young economists' poster session
Are you a PhD student of economics or finance? Present your research at the ECB Forum on Central Banking! Every year we invite PhD students to participate in the poster session at the ECB Forum, held in Sintra, Portugal.
Find out more about the poster session Discover more about the ECB Forum on Central Banking
---
ECB Youth Dialogue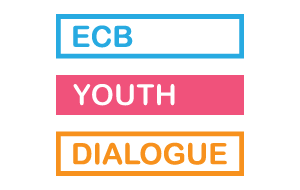 Do you have questions you would like to ask the ECB's leaders? Follow our regular talks on different topics organised online and across Europe.
Join the conversation Discover the Youth Dialogues related to banking supervision topics
---
Generation €uro Students' Award
Interested in economics? Want to learn more about the ECB and monetary policy? Then sign up for the Generation €uro Students' Award, a competition open to teams of students from secondary schools in the euro area.
---
Connect with us!
Keep up to date with our youth initiatives! If you would like to receive information about future ECB educational and youth initiatives, please sign up to our mailing list.