Arts and culture at the ECB
The European Union is home to a rich and varied array of cultures, made up of the traditions of the individual countries and regions. At the ECB we are committed to promoting this variety of arts and culture through our events and initiatives.
ECB art collection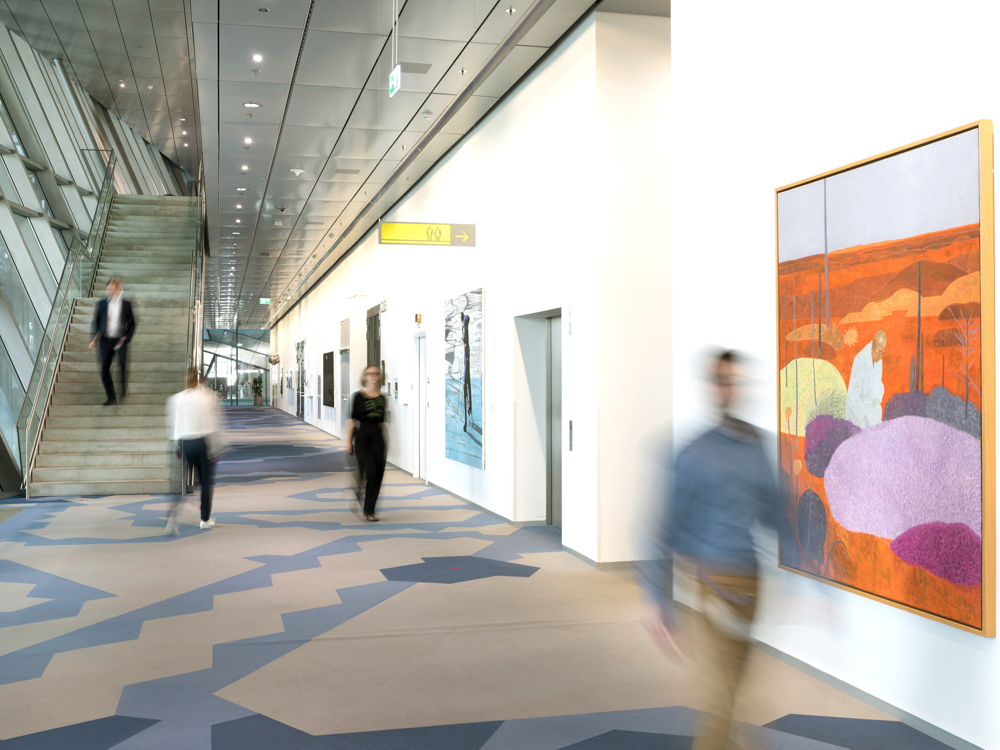 Our art collection comprises around 480 paintings, drawings, photographs, sculptures and art objects. It continues to grow, mainly through the acquisition of artworks from the "Contemporary art from the Member States of the European Union" annual exhibition series, which features a different country every year. The series aims to showcase the diverse range of each country's artistic output and highlight some of the key ideas currently being discussed in the art world.
Since 2015, our collection has further expanded with acquisitions relating to specific themes. Over time, it has become a record that reflects on the developments in contemporary European art that have taken place since the 1990s. In 2018, the 21st exhibition of the series put the contemporary art scene of Estonia into the spotlight and in 2019, we will feature contemporary art from Croatia. As soon as tours are available again, you will find more information here.
Cultural Days
The Cultural Days of the ECB provide an opportunity to celebrate Europe's "unity in diversity". Each year, they focus on a different Member State of the European Union.
Following in the footsteps of "Inspiring Spain" in 2017, this year the Cultural Days showcased Lithuania's remarkable cultural achievements.
---
Luminale 2018
We were pleased to take part in Luminale 2018 by turning the north façade of our historic Grossmarkthalle into a huge animated street art gallery. From 18 to 23 March our building came to life with colour and movement thanks to Urbanscreen, an artist collective and creative company from Bremen, and Andreas Preis, a renowned illustrator currently living and working in Berlin.
More on Luminale 2018
Making of and Interviews with the Artists
Photos of the event