ECB Youth Dialogue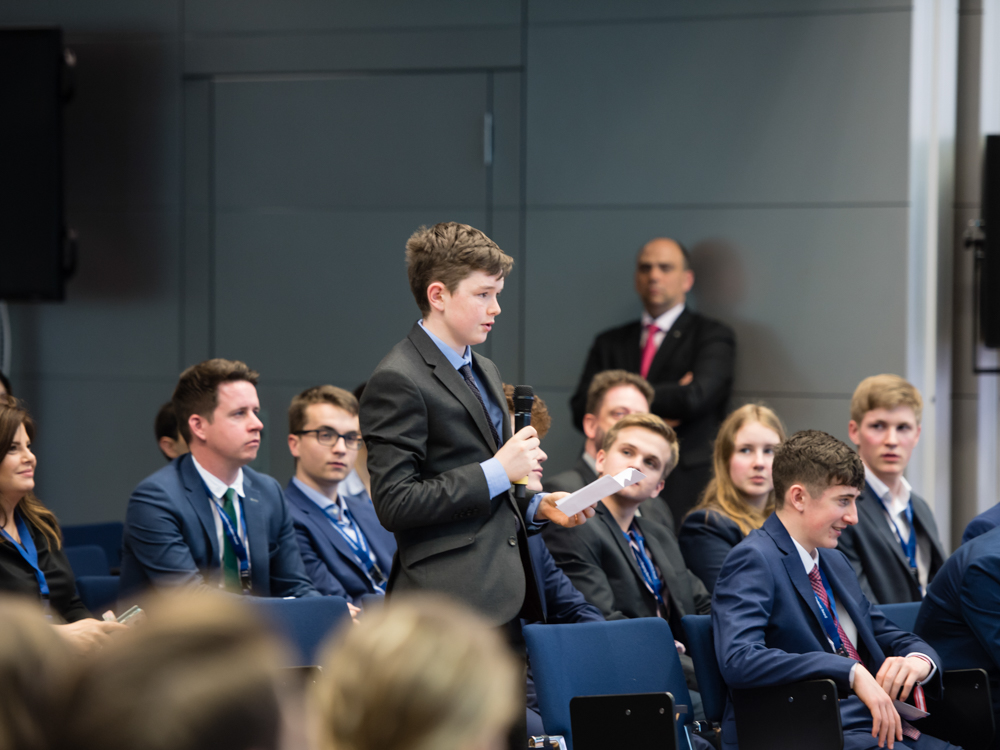 We know that the decisions we take can have an impact on your day-to-day life. That's why we want to make sure that, instead of just hearing about us and what we do, you also have the chance to talk with us directly.
The ECB Youth Dialogue gives you the chance to do exactly that. We hold events throughout Europe – and also online – that put you in direct contact with ECB policymakers so you can ask any questions you have and share your views with us.
Winners of the Generation €uro Students' Award ask President Draghi their questions
More than 5000 students, from ten different countries across the eurozone, participated in the eighth edition of the Generation €uro Students' Award – a competition that challenges teams of students from eurozone schools to suggest solutions to European monetary policy issues. The ECB invited successful teams to Frankfurt on 8 May 2019 to discover even more about central banking, and to meet President Draghi for a Q&A session.
Here's a taster of how Mario Draghi responded to students' questions!
What he said…
Watch the Q&A between President Draghi and the successful teams from the Generation €uro Students' Award by following the links below.
Watch the Generation €uro Students' Award Ceremony
Have a look at the photos of the event
Past events
Youth Dialogue with Benoît Cœuré, Milan, Italy, March 2019
Youth Dialogue with Mario Draghi: #AskDraghi, January 2018
Youth Dialogue with Mario Draghi, Dublin, Ireland, September 2017
Youth Dialogue with Mario Draghi, Lisbon, Portugal, June 2017