Belgique
Le graphisme des pièces en euros de la Belgique est l'œuvre de Jan Alfons Keustermans, directeur de l'Académie municipale des Beaux-Arts de Turnhout. Trois séries de pièces sont en circulation. Elles ont toutes cours légal.
La première série représente le roi Albert II sur la partie interne de la pièce, tandis que le monogramme royal (un « A » majuscule sous une couronne) placé au centre de douze étoiles, symbolisant l'Europe, et l'année d'émission apparaissent sur la partie extérieure des pièces.
La Belgique a légèrement modifié le graphisme de ses pièces en 2008 pour se conformer aux orientations de la Commission européenne. Les pièces de la deuxième série représentent également l'effigie du roi Albert II, mais le monogramme royal et l'année d'émission figurent désormais sur la partie interne des pièces, de même que la marque d'atelier et le code pays de la Belgique (« BE »).
En 2014, la Belgique a introduit la troisième série de pièces en euros, qui représentent l'effigie du roi Philippe, le monogramme royal (« FP ») et le code pays de la Belgique (« BE »). Les marques d'atelier apparaissent de chaque côté de l'année d'émission.
2 euros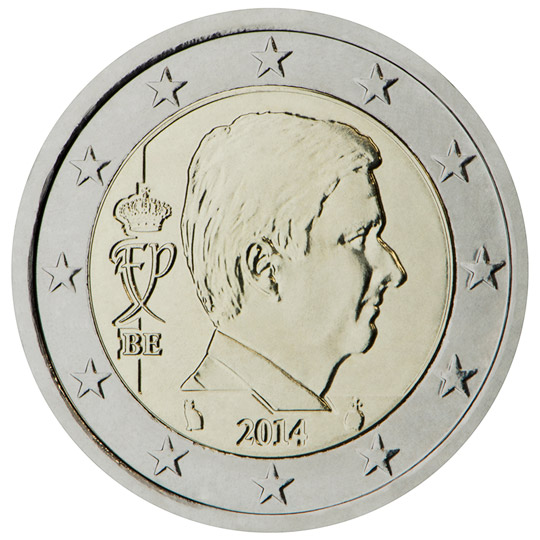 Gravure sur tranche de la pièce de 2 euros : 2**, répété six fois, orienté alternativement de bas en haut et de haut en bas.
---
1 euro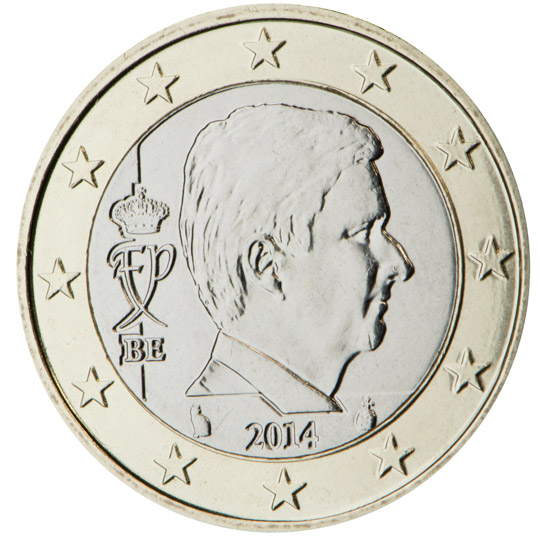 ---
50 cent(ime)s
---
20 cent(ime)s
---
10 cent(ime)s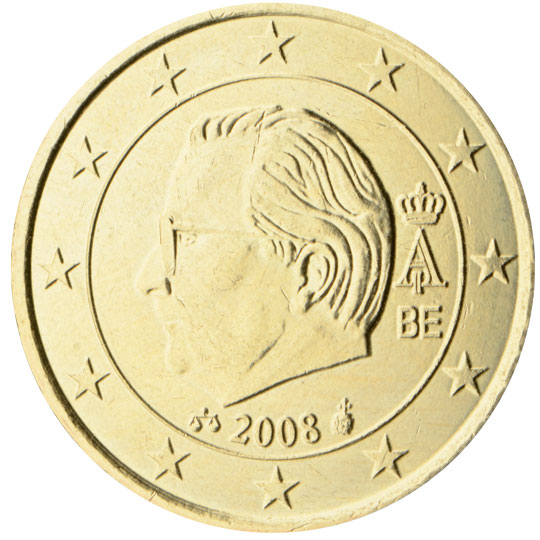 ---
5 cent(ime)s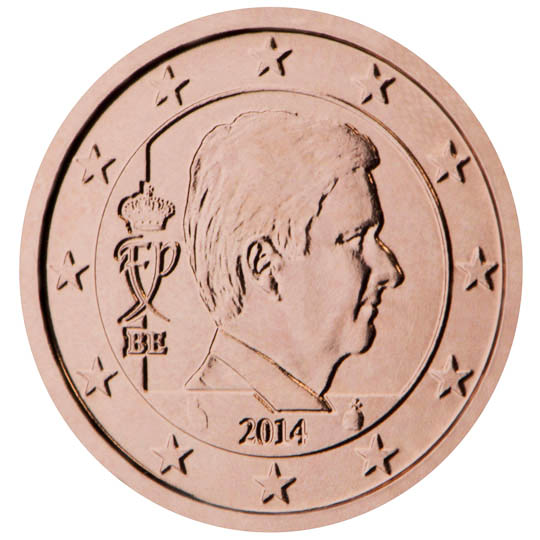 ---
2 cent(ime)s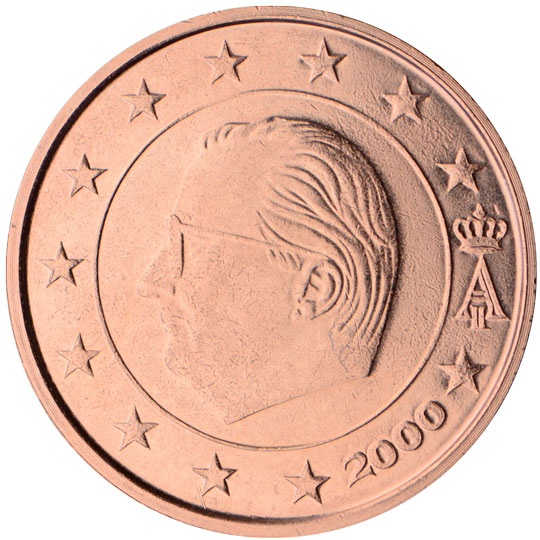 ---
1 cent(ime)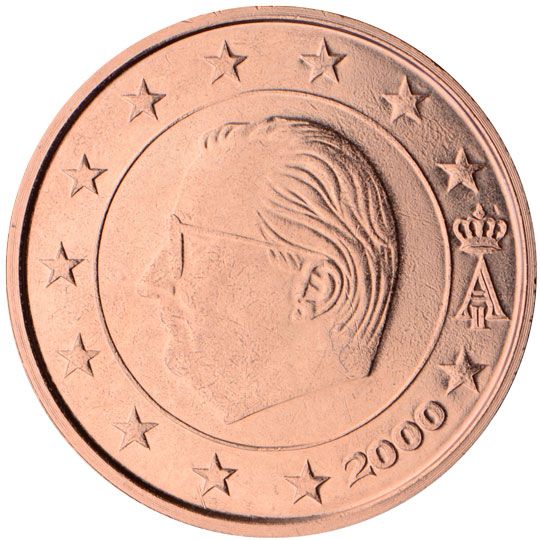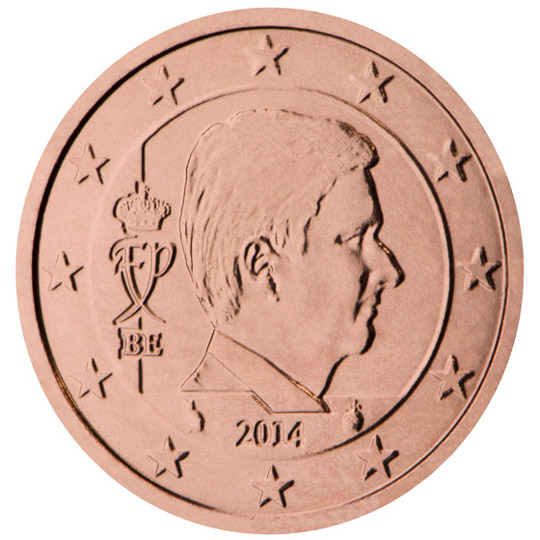 ---