Banking Industry Dialogue on ESCB statistics
Members of the ESCB's Statistics Committee and representatives from the European banking industry meet to exchange their views on existing and new initiatives in the field of ESCB statistics. The key objective of this Dialogue is for participants to discuss ongoing developments and possible ways ahead.
The charter provides more information on how the Dialogue is governed.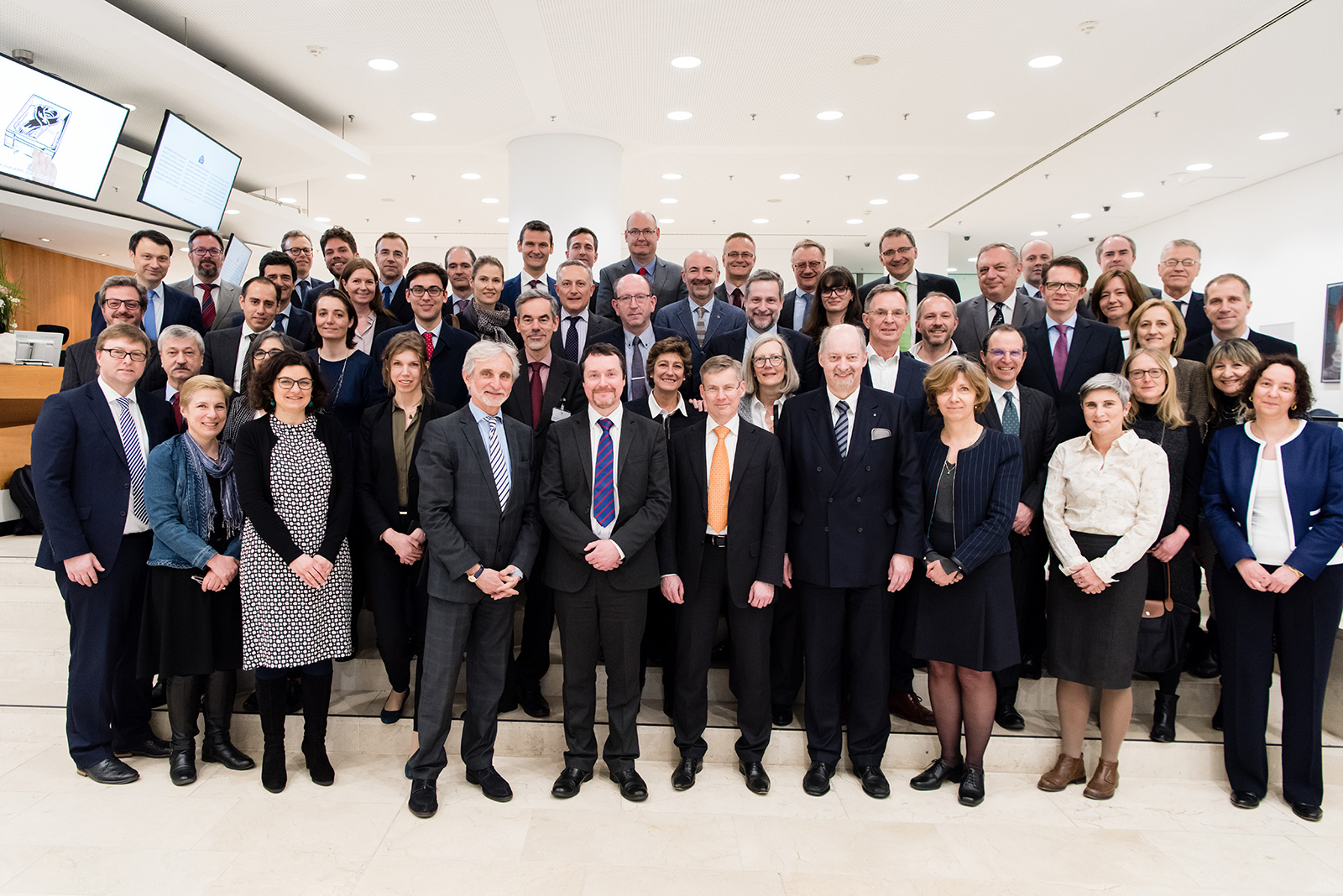 Participants of the first meeting, 16 March 2018
Meetings