Fourth Macroprudential Policy and Research Conference
Monday, 16 and Tuesday, 17 December 2019
ECB main building, Room C3.08/09, Frankfurt am Main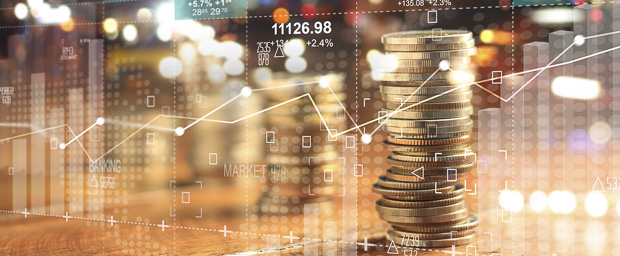 The ECB's Fourth Macroprudential Policy and Research Conference will bring together 100 or so key players in this field, including central bankers, academics and financial market practitioners. This flagship conference represents a unique opportunity to showcase macroprudential research and its policy applications.
Programme
* indicates the presenter
Monday, 16 December 2019
12:30

Registration and light lunch

14:00

Session 1: Interaction between macroprudential policy and monetary policy

Chair: Massimo Rostagno, ECB

14:30

The costs of macroprudential deleveraging in a low interest rate environment

Jack Chen, IMF
Daria Finocchiaro, Sveriges Riksbank
Jesper Lindé, IMF
Karl Walentin*, Sveriges Riksbank

Discussant: Anton Korinek, University of Virginia

Interview with Karl Walentin

15:30

Monetary and financial policies for emerging markets

Kosuke Aoki, University of Tokyo
Gianluca Benigno, LSE
Nobuhiro Kiyotaki*, Princeton University

Discussant: Alejandro Van der Ghote, ECB

Interview with Nobuhiro Kiyotaki

16:30

Coffee break

17:00

Competition, stability and efficiency in the banking industry

Dean Corbae*, University of Wisconsin-Madison
Ross Levine, UC Berkeley

Discussant: David Martinez-Miera, Universidad Carlos III de Madrid

Interview with Dean Corbae

18:00

Prudential monetary policy

Ricardo Caballero, MIT
Alp Simsek*, MIT

Discussant: Alberto Martin, ECB

Interview with Alp Simsek

19:15

Dinner with speech by Sir Paul Tucker, Harvard Kennedy School
Tuesday, 17 December 2019
Session 2: Bank capital

Chair: Fatima Pires, ECB

9:00

The impact of bank regulation on the cost of credit: Evidence from a discontinuity in capital requirements

Emilia Bonaccorsi di Patti, Banca d'Italia
Mirko Moscatelli, Banca d'Italia
Stefano Pietrosanti*, University of Pennsylvania

Discussant: Diane Pierret, Luxembourg School of Finance

Interview with Stefano Pietrosanti

10:00

Bank capital redux: Solvency, liquidity and crisis?

Òscar Jordà, Federal Reserve Bank of San Francisco
Björn Richter, University of Bonn
Moritz Schularick, University of Bonn
Alan Taylor*, UC Davis

Discussant: Kilian Rieder, Oesterreichische Nationalbank

Interview with Alan Taylor

11:00

Coffee

11:30

The interdependence of bank capital and liquidity

Elena Carletti, Bocconi University
Itay Goldstein, University of Pennsylvania
Agnese Leonello*, ECB

Discussant: Nicolas Inostroza, University of Toronto

Interview with Agnese Leonello

12:30

Lunch

13:30

14:30

Policy panel

Elga Bartsch, BlackRock
Vítor Constâncio, former ECB Vice-President
Anil Kashyap, University of Chicago
Hyun Song Shin, BIS

Chair: Philip Lane, ECB

15:30

Coffee break

Session 3: Beliefs, politics and macroprudential regulation

Chair: Enrico Perotti, University of Amsterdam

16:00

Financial policy in an exuberant world

Ansgar Walther*, Imperial College

Discussant: Lin Shen, INSEAD

Interview with Ansgar Walther

17:00

Electoral cycles in macroprudential regulation

Karsten Müller*, Princeton University

Discussant: Emilia Bonaccorsi di Patti, Banca d'Italia

Interview with Karsten Müller

18:00

End of Conference
This programme may be subject to change without notice.
Audiovisual notice: Please note that media will be attending and photography and filming activities will take place during the event.
General information
Conference venue
Transfers
Participants are requested to arrange their own transfers, unless indicated otherwise.
Conference language
Organisers
Angela Maddaloni
Florian Heider
Thomas Vlassopoulos
Christoffer Kok
Contacts