For media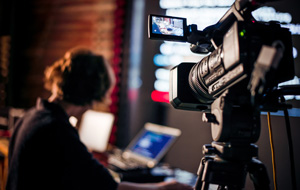 The ECB Forum on Central Banking, which has gone online for 2020, is an opportunity to exchange views on current and longer-term policy issues. Topics include the post-pandemic global economy, green financing and the ECB's strategy review.
The conference can be followed live on the ECB's website. Participants and interested parties are encouraged to share information about the Forum on social media channels and promote the ECB's social media posts about the event using the hashtags.
Photos and television
High-quality images of the ECB Forum will be made available via Flickr.
Speeches, presentation slides and papers
Where possible, papers discussed during the Forum will be published shortly before the conference begins. Any additional papers, together with speeches and slides, will be uploaded to the ECB's website after delivery/once the embargo period is over.
Contact
For technical assistance, please contact the Forum's secretariat: info@ecbforum.eu
---
For media related information, please contact: