ECB Forum on Central Banking
The ECB Forum on Central Banking takes place once a year in Sintra, Portugal, and is organised by the European Central Bank.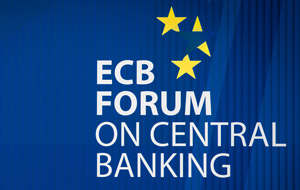 It brings together central bank governors, academics, high-level financial market representatives, journalists and others to exchange views on current policy issues and discuss the Forum's key topic from a longer-term perspective.
The next Forum takes place from 26 to 28 June 2017.
While participation is by invitation only, papers produced by the forum and videos of the discussions are posted on the dedicated website and YouTube channel.