Što je emisijska dobit?
7. travnja 2017.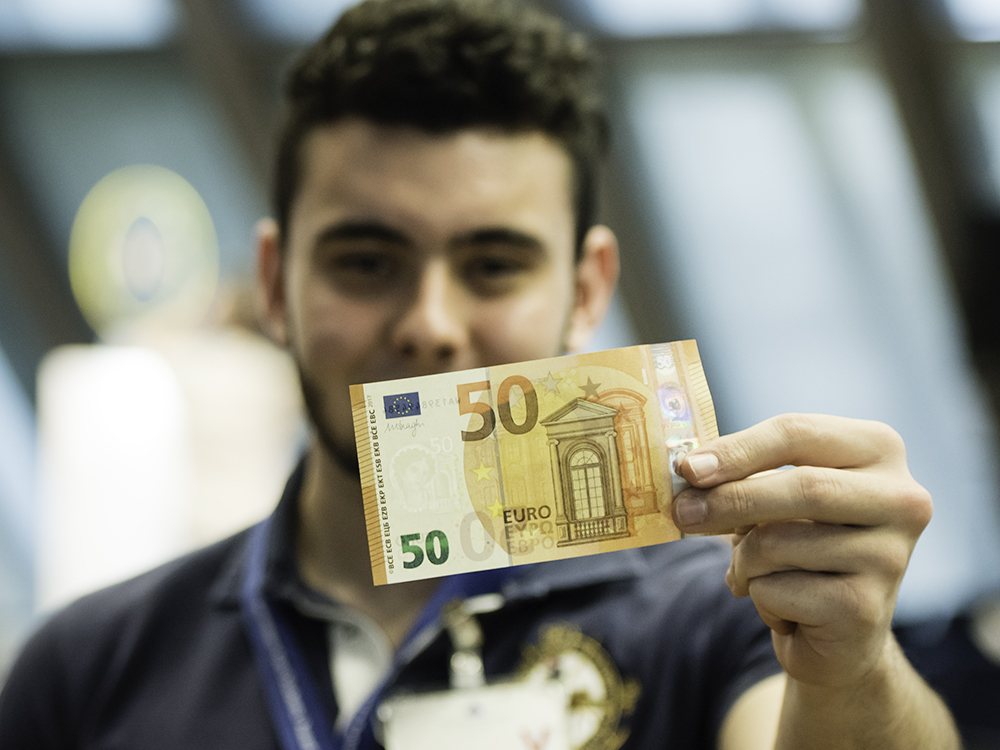 Ova egzotična riječ odnosi se na nešto vrlo jednostavno: novčanice u vašem džepu. Jeste li se ikad zapitali kako nastaju? Euronovčanice osmišljava ESB, proizvode se u tiskari i zatim se pohranjuju u trezorima nacionalnih središnjih banaka. Do vas stižu preko vaše banke, koja središnjoj banci plaća nominalnu vrijednost novčanica. Kako bi to učinila, vaša banka obično treba posuditi novac od središnje banke ili joj plaća ustupanjem dijela svoje imovine. Središnja banka zarađuje od kamata na kredite bankama ili prima povrat na imovinu koju je stekla. To se naziva emisijska dobit.
U valutnoj uniji novac putuje
Budući da euronovčanice slobodno prelaze granice, broj novčanica u optjecaju koje su zabilježene u pojedinačnim nacionalnim središnjim bankama može se od trenutka do trenutka znatno razlikovati. U nekoj banci taj broj čak može biti nula ili negativan. Primjerice, kada njemački turisti krenu na jug u potrazi za pustolovinom i sa sobom u Španjolsku ponesu euronovčanice koje je izdala središnja banka Deutsche Bundesbank, te se novčanice na kraju pohrane u središnjoj banci Banco de España. S obzirom na to da je izdavanje novčanica postupak koji u potpunosti pokreće potražnja, to znači da Banco de España, zahvaljujući novčanicama koje prelaze Pireneje, treba staviti manje novčanica u optjecaj. Zato središnje banke europodručja među sobom ujednačuju prihode od izdavanja novčanica.
Kakva je točno uloga ESB‑a?
Iako ESB fizički ne izdaje novčanice, dogovoreno je da se smatra da je Europska središnja banka izdala 8 % vrijednosti svih novčanica koje su u optjecaju u europodručju. Nacionalne središnje banke stavljaju novčanice u optjecaj u ime ESB-a te ESB prima emisijsku dobit od tih 8 % na temelju potraživanja prema nacionalnim središnjim bankama.
Emisijska dobit opada od 2008. godine u skladu s padom kamatnih stopa u europodručju. Znatan dio ESB-ove dobiti čine drugi izvori prihoda, na primjer prihodi od programa kupnje vrijednosnih papira. Ovdje saznajte što se događa s ESB-ovom dobiti.
Porijeklo engleskog naziva za emisijsku dobit – »seigniorage«
U davnim je vremenima samo »seigneur«, odnosno vladar, imao pravo kovati kovanice. Danas u europodručju nacionalne vlade kuju kovanice, dok središnje banke izdaju novčanice.