Dlaczego trzeba dbać o cyberodporność?
10 kwietnia 2018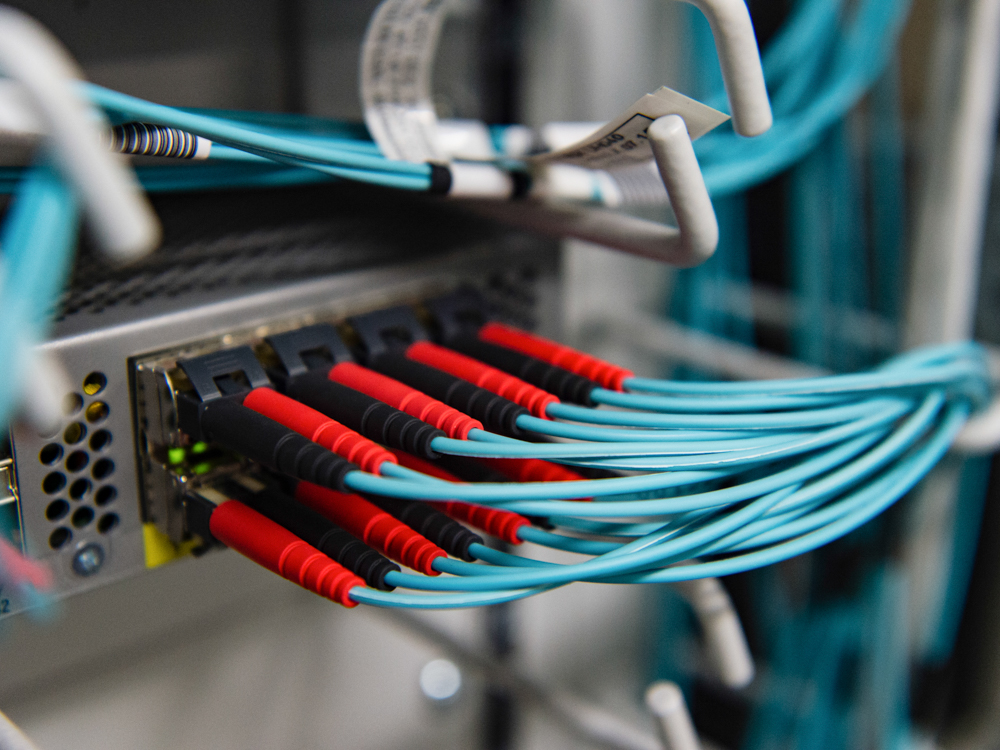 Technologia cyfrowa stała się nierozłączną częścią naszego życia. Trudno już sobie wyobrazić, jak wyglądałaby bez niej codzienność – czy to prywatna, choćby robienie zakupów lub przesyłanie rodzinnych zdjęć, czy to gospodarcza, jak projektowanie urządzeń lub kupowanie i sprzedawanie akcji. Dzięki niej społeczeństwo jest mocniej zintegrowane, a gospodarka – bogatsza. Jednak wiążą się z tym także nowe zagrożenia.
Co będzie, jeśli coś pójdzie nie tak? Na przykład nasze zdjęcia trafią w niepowołane ręce albo haker włamie się do naszego smartfona, żeby nas okraść?
Takie rodzaje ryzyka są równie powszechne w świecie biznesu – także w sektorze finansowym. Cyberataki mogą być dla firm niezwykle kosztowne. Mogą na przykład spowodować wyłączenie sieci energetycznej. Mogą też zdestabilizować system finansowy. Dlatego tak ważne jest, by firmy i instytucje były przygotowane na te zagrożenia i miały odpowiednie narzędzia do ich zwalczania.
Jakie działania na rzecz cyberodporności podejmuje EBC?
EBC bardzo poważnie podchodzi do zagrożeń cybernetycznych. Stale doskonali mechanizmy, które ochraniają jego systemy informatyczne i przechowywane tam dane. Opracował też strategie kryzysowe na wypadek ataku. Ponadto współpracuje z unijnymi bankami centralnymi, aby chronić cały Europejski System Banków Centralnych – i jego dane.
Myśli jednak nie tylko o własnej odporności: dba także o powszechne bezpieczeństwo cybernetyczne, zwłaszcza w sektorze finansowym.
Współpracuje na przykład z innymi instytucjami unijnymi, w tym z Parlamentem Europejskim, Radą UE i Komisją Europejską, a także z różnymi organizacjami międzynarodowymi i instytucjami finansowymi, dzieląc się z nimi informacjami, zwiększając świadomość zagrożeń w sektorze finansowym i opracowując najlepsze praktyki radzenia sobie z nimi.
Jako organ regulacyjny odpowiedzialny za infrastrukturę rynku, np. systemy płatności i rozrachunku, określa zasady i najlepsze praktyki, które mają zapewnić mocną cyberodporność pojedynczych podmiotów.
Natomiast jako organ sprawujący nadzór nad największymi bankami w strefie euro zaleca im niezwłoczne zgłaszanie wykrytych cyberataków. Ułatwia to ich identyfikację i monitorowanie, co ma umożliwić szybszą reakcję, gdyby doszło do sytuacji kryzysowej. Opracowuje także wytyczne dotyczące postępowania z konkretnymi ryzykami informatycznymi, aby banki i inne instytucje finansowe były lepiej przygotowane na potencjalne zagrożenia.
Kto odpowiada za cyberodporność?
EBC czynnie współpracuje z wieloma partnerami nad zwiększeniem świadomości zagrożeń cybernetycznych wśród firm, banków i instytucji publicznych. Podobnie jednak jak każdy z nas sam odpowiada za zamykanie drzwi i okien przed wyjściem z domu, a w razie potrzeby – założenie innych zabezpieczeń, również wszystkie te podmioty same ponoszą ostateczną odpowiedzialność za własne bezpieczeństwo. Powinny zatem dbać o aktualizację swoich systemów ochrony oraz stale szukać informacji o cyberzagrożeniach i zachować czujność – mając na uwadze nie tylko własne dobro, lecz także interes społeczny.