Waarom is cyberweerbaarheid belangrijk?
10 april 2018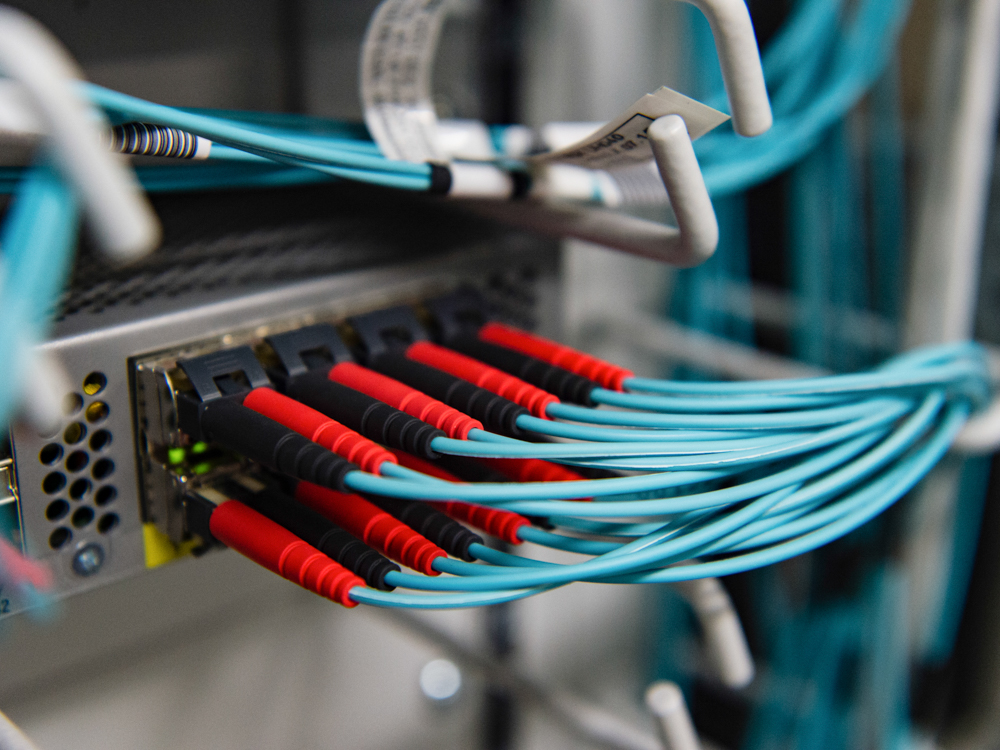 Informatietechnologie is inmiddels volledig verweven met ons leven. Of het nu gaat om persoonlijke behoeften (het kopen van een kopje koffie of het delen van familiefoto's) of om bedrijfstaken (het ontwerpen van machines of het kopen en verkopen van aandelen): we kunnen ons een leven zonder nog maar moeilijk voorstellen. Informatietechnologie verbindt de maatschappij en maakt onze economieën rijker, maar brengt ook nieuwe risico's met zich mee.
Wat als er iets fout gaat? Wat als uw foto's in de verkeerde handen vallen? Wat als iemand uw smartphone hackt om geld te stelen?
Dat soort risico's spelen net zo'n belangrijke rol in de zakenwereld, en dus ook in de financiële sector. Cyberaanvallen kunnen bedrijven veel geld kosten. Zij kunnen het elektriciteitsnet doen uitvallen. Zij kunnen een risico vormen voor de stabiliteit van het financiële stelsel. Daarom is het zo belangrijk dat bedrijven en organisaties voorbereid zijn op dergelijke risico's en in staat zijn ze aan te pakken.
Wat doet de ECB om cyberweerbaarheid te bevorderen?
Wij nemen cyberbedreigingen zeer serieus. Wij werken doorlopend aan verbetering van onze verdedigingslinies, zodat wij onze gegevens en informatiesystemen kunnen beschermen. Wij ontwikkelen strategieën om met crisissituaties om te kunnen gaan, mocht zich een aanval voordoen. En wij werken samen met de nationale centrale banken van de EU om het Europees Stelsel van Centrale Banken als geheel en de daarin rondgaande gegevens te beschermen.
Maar het gaat ons niet alleen om onze eigen cyberweerbaarheid. Wij bevorderen cyberbeveiliging over een breder front, met name in de financiële sector.
Zo werken wij samen met andere EU-instellingen, zoals het Europees Parlement, de Raad en de Commissie, maar ook met andere internationale organisaties en financiële instellingen om informatie uit te wisselen, het inzicht in cyberrisico's te vergroten en de beste werkwijzen te ontwikkelen om daarmee om te gaan.
Als regelgever voor de marktinfrastructuur (bv. betalings- en afwikkelingssystemen) leggen wij regels en best practices vast om te zorgen voor een hoge mate van cyberweerbaarheid bij individuele instellingen en providers.
Als bankentoezichthouder vragen wij de grootste banken in het eurogebied belangrijke cyberincidenten aan ons te melden zodra zij deze hebben ontdekt . Dit helpt ons bij het identificeren en monitoren van trends in cyberaanvallen, waardoor we sneller kunnen reageren op een mogelijke door een cyberaanval veroorzaakte crisis. Wij ontwikkelen tevens specifieke richtsnoeren voor IT-risicobeheer die tot doel hebben banken en financiële instellingen sterker te maken en beter toegerust om cyberbedreigingen te weerstaan.
Wie is verantwoordelijk voor cyberweerbaarheid?
De ECB werkt actief samen met vele partners om het besef van cyberrisico's te vergroten. Maar net zoals wij allemaal verantwoordelijk zijn voor het op slot doen van de voordeur en de ramen en zo nodig voor het installeren van beveiliging, zijn bedrijven, banken en overheidsinstanties uiteindelijk zelf verantwoordelijk voor hun eigen beveiliging. Zij dienen ervoor te zorgen dat hun beveiligingssystemen up-to-date zijn en zij dienen goed geïnformeerd en alert te blijven ten aanzien van cyberbedreigingen, voor zowel hun eigen bestwil als die van anderen.