Jaka jest rola kursów walutowych?
28 czerwca 2016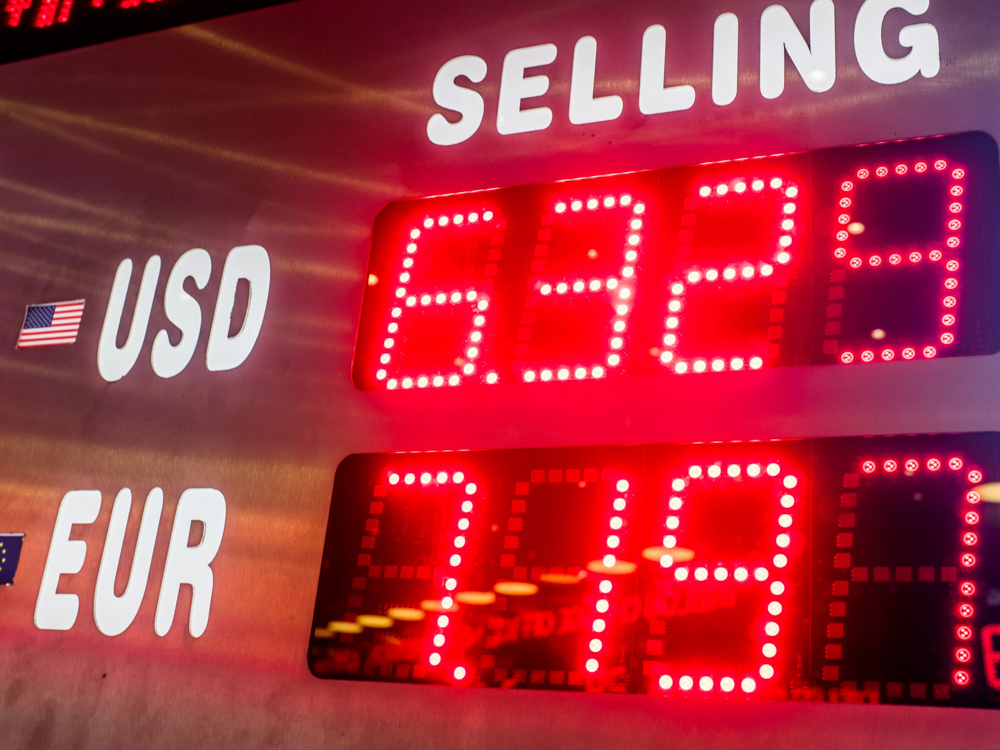 Co to jest kurs walutowy?
Jest to cena jednej waluty wyrażona w innej walucie (czyli stawka, po której można wymienić daną walutę na inną). Jeśli na przykład kurs euro do dolara amerykańskiego (EUR/USD) wynosi 1,13, to za 1 EUR można kupić 1,13 USD. Na światowych rynkach walutowych, gdzie prowadzi się obrót różnymi walutami, kursy te stale się zmieniają. Euro – obok dolara amerykańskiego, jena i funta szterlinga – należy do najczęściej kupowanych i sprzedawanych walut.
Czy EBC podaje kursy walutowe?
Codziennie ok. godz. 16.00 CET Europejski Bank Centralny ogłasza kursy referencyjne 31 walut wobec euro. Służą one jedynie do celów informacyjnych. Kursy te są często stosowane przez firmy i osoby prywatne: w rocznych sprawozdaniach finansowych, deklaracjach podatkowych, raportach statystycznych, analizach ekonomicznych itp. Oblicza się je jako średnią kursów kupna i sprzedaży, nie muszą więc pokrywać się z faktycznymi stawkami transakcyjnymi: przy wymianie walut stosowane są bieżące kursy rynkowe.
EBC ogłasza także nominalny efektywny kurs euro, oparty na dwustronnych kursach euro (średnia ważona) wobec walut 19 partnerów handlowych strefy euro. Ten kurs wskazuje, czy w ujęciu średnim waluty obce tanieją czy drożeją w relacji do euro.
Jak kursy walutowe wpływają na politykę pieniężną?
EBC nie prowadzi polityki kursowej, czyli nie stara się wpływać na kurs walutowy za pomocą operacji polityki pieniężnej. Kraje tworzące grupę G-20 (największe gospodarki świata) zobowiązały się nie dokonywać dewaluacji swoich walut i nie prowadzić polityki kursowej ukierunkowanej na osiągnięcie określonego kursu waluty krajowej dla poprawy swojej pozycji konkurencyjnej, a także wystrzegać się wszelkich form protekcjonizmu.
Poziom kursów wpływa na stabilność cen i wzrost gospodarczy. Oddziałuje np. na ceny w handlu międzynarodowym. Kiedy za 1 EUR można kupić więcej USD – innymi słowy, kiedy następuje aprecjacja euro wobec dolara – spadają ceny importu, co oznacza, że amerykańskie produkty stają się tańsze dla konsumentów ze strefy euro. Przekłada się to na inflację w tej strefie: bezpośrednio przez ceny importowanych towarów konsumpcyjnych, a pośrednio – przez ceny importowanych surowców i dóbr zaopatrzeniowych wykorzystywanych do produkcji.
Dlatego przy wyznaczaniu swojej polityki pieniężnej – której głównym celem jest utrzymanie inflacji w średnim okresie poniżej, ale blisko 2% – EBC musi uważnie obserwować zmiany kursów walutowych.