Koja je uloga deviznih tečajeva?
28. lipnja 2016.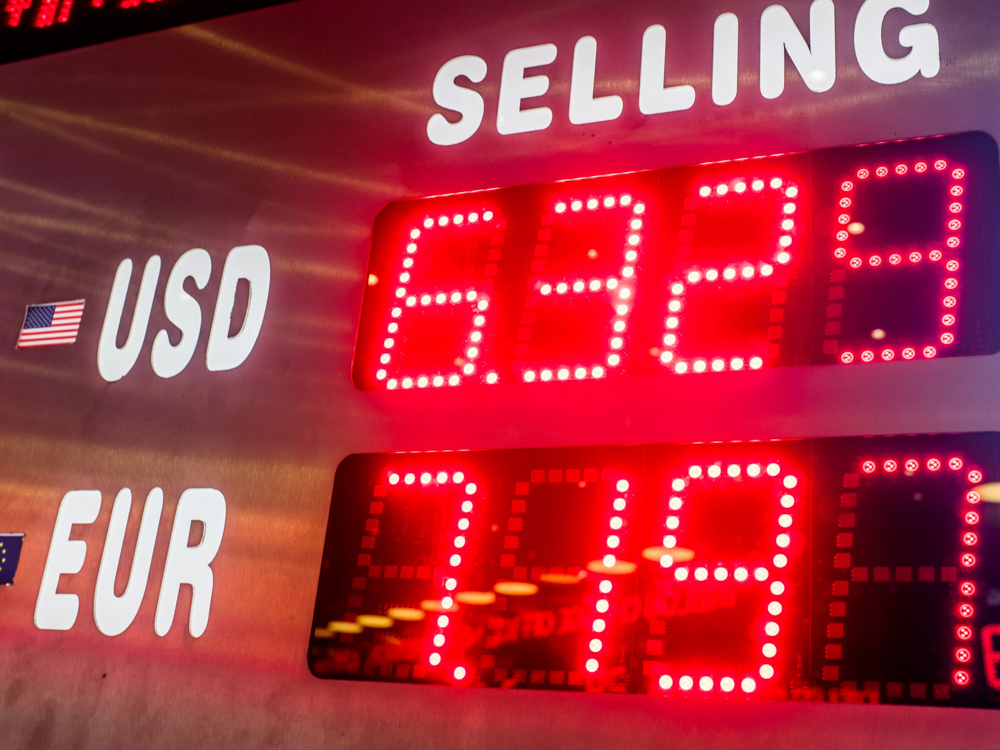 Što su devizni tečajevi?
Devizni tečaj je tečaj prema kojem se jedna valuta može zamijeniti za drugu. Na primjer, 1 euro može se zamijeniti za 1,13 američkih dolara. Taj se tečaj neprestano mijenja na svjetskim deviznim tržištima, na kojima se trguje raznim valutama. Euro je, uz američki dolar, japanski jen i britansku funtu, jedna od valuta kojom se najčešće trguje.
Objavljuje li ESB devizne tečajeve?
ESB svakog dana oko 16:00 sati po srednjoeuropskom vremenu objavljuje referentne devizne tečajeve eura u odnosu na 31 valutu. Svrha tih referentnih tečajeva isključivo je obavijesna. Poduzeća i javnost često upotrebljavaju te tečajeve pri, na primjer, izradi godišnjih financijskih izvještaja, poreznih prijava, statističkih izvješća i ekonomskih analiza. Tečajevi 31 valute u odnosu na euro aritmetičke su sredine kupovnih i prodajnih tečajeva i ne moraju biti tečajevi po kojima su se izvršile stvarne transakcije. Kada mijenjate neku valutu, upotrebljava se tečaj izveden iz tržišnih tečajeva u realnom vremenu.
ESB objavljuje i nominalni efektivni tečaj eura, koji se temelji na ponderiranim prosječnim vrijednostima bilateralnih tečajeva eura u odnosu na valute 19 trgovinskih partnera europodručja. Iz tog je tečaja vidljivo postaje li u prosjeku skuplje ili jeftinije zamijeniti stranu valutu za euro.
Kako tečajevi utječu na monetarnu politiku?
Devizni tečaj nije među ciljevima politike ESB-a. To znači da ESB svojim operacijama monetarne politike ne nastoji utjecati na tečaj. Države članice skupine najrazvijenijih svjetskih gospodarstava G20 dogovorile su se da se neće služiti valutnim ratovima i utjecanjem na tečajeve radi konkurentnosti te da će se oduprijeti svakom obliku protekcionizma.
Tečajevi utječu na stabilnost cijena i rast. Tečajevi, na primjer, utječu na cijene u međunarodnoj trgovinskoj razmjeni. Kada se za 1 euro može dobiti više američkih dolara, odnosno kada euro aprecira, američki proizvodi postaju jeftiniji stanovnicima europodručja. Posljedica toga je pad uvoznih cijena. To izravno i neizravno utječe na inflaciju u europodručju: izravno preko cijena uvezene potrošačke robe, a neizravno preko cijena uvezenih sirovina i intermedijarnih proizvoda koji se upotrebljavaju u proizvodnji.
ESB mora pomno pratiti takva kretanja pri određivanju monetarne politike kako bi ispunio svoju glavnu zadaću i održao stopu inflacije ispod, ali blizu 2 % u srednjoročnom razdoblju.