Jaká je úloha směnných kurzů?
28. června 2016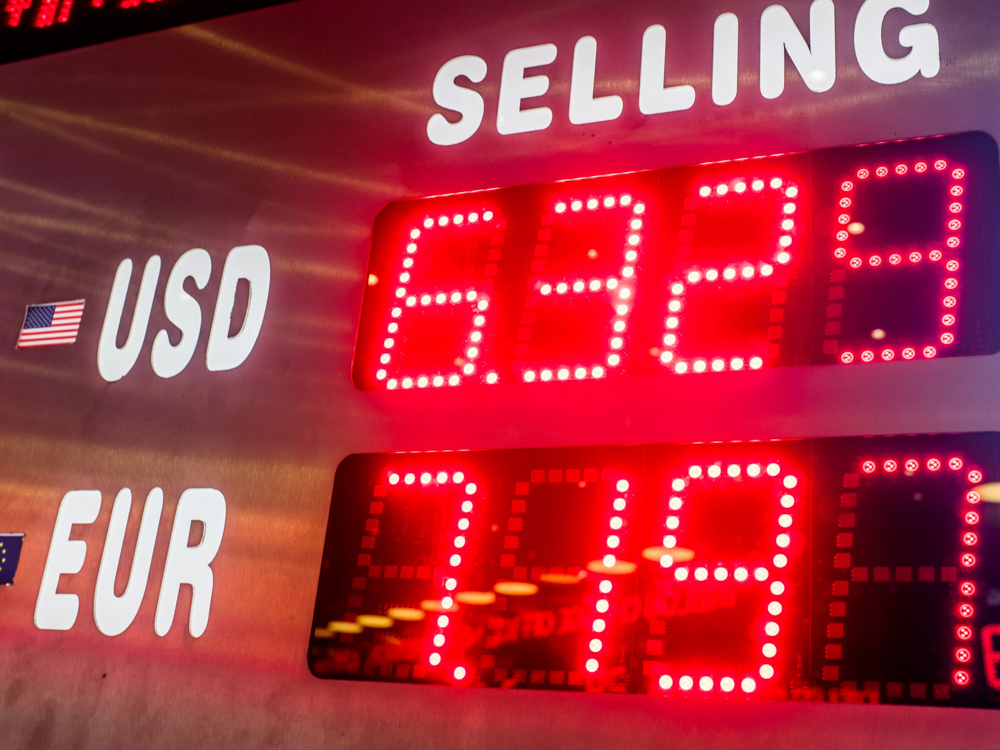 Co jsou to směnné kurzy?
Směnný kurz je kurz, za nějž lze jednu měnu směnit za druhou. Například 1 EUR lze směnit za 1,13 USD. Tento kurz se na světových devizových trzích, na nichž se obchodují všechny možné druhy měn, neustále mění. Euro je jednou z nejvíce obchodovaných měn – společně s americkým dolarem, japonským jenem a britskou librou.
Zveřejňuje ECB směnné kurzy?
Referenční směnné kurzy 31 měn vůči euru zveřejňuje ECB každý den kolem 16.00 SEČ. Tyto referenční kurzy jsou určeny pouze pro informační účely. Kurzy často používají podniky a veřejnost například pro výroční zprávy, daňová přiznání, statistické zprávy a hospodářské analýzy. Kurzy 31 měn vůči euru jsou průměry kurzů nákupů a prodejů a nemusí nutně odrážet kurzy, za které se uskutečňují samotné transakce na trzích. Pokud směňujete měnu, použitý kurz se odvozuje od tržních kurzů v reálném čase.
ECB také zveřejňuje nominální efektivní směnný kurz eura založený na vážených průměrech dvoustranných směnných kurzů eura vůči měnám 19 obchodních partnerů eurozóny. Tento kurz ukazuje, zda směna cizí měny za euro v průměru zlevňuje, nebo zdražuje.
Jak směnné kurzy ovlivňují měnovou politiku?
Směnný kurz není cílem politiky ECB. To znamená, že ECB se nesnaží svými měnověpolitickými operacemi ovlivňovat směnný kurz. Skupina největších ekonomik G20 se zavázala zdržet se konkurenčních devalvací a cílení směnných kurzů pro účely zvýšení konkurenceschopnosti a vyvarovat se všech forem protekcionismu.
Směnné kurzy ale mají dopady na cenovou stabilitu a hospodářský růst. Ovlivňují například ceny v mezinárodním obchodu. Když lze za euro získat více amerických dolarů, jinými slovy, když euro posiluje, zboží z USA je pro obyvatele eurozóny levnější. V důsledku toho klesají dovozní ceny. To má přímý dopad na inflaci v eurozóně – prostřednictvím cen dováženého spotřebního zboží – a také nepřímý přes ceny dovážených surovin a zboží pro mezispotřebu používaného pro výrobu.
Je nezbytné, aby ECB tento vývoj pozorně sledovala, když nastavuje měnovou politiku s cílem dostát svému mandátu – udržovat míru inflace ve střednědobém horizontu pod 2 %, ale blízko této úrovně.