Ako vedú inovácie k rastu?
27. júna 2017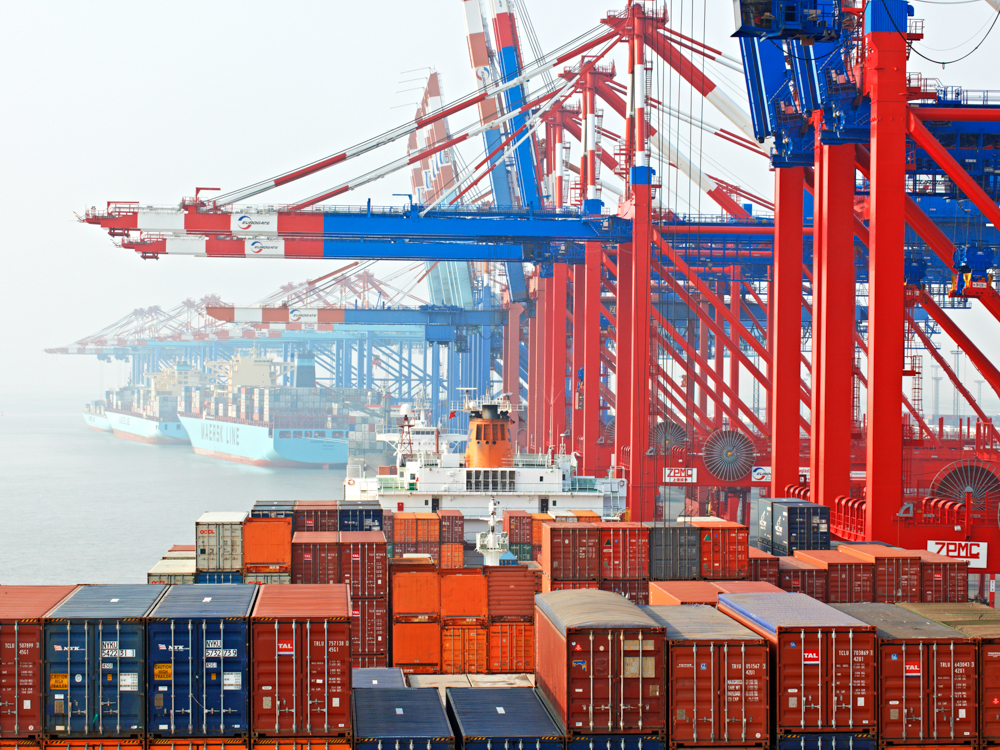 Inovácie sú dôležitou hnacou silou ekonomického pokroku, z ktorého ťažia spotrebitelia, podniky a hospodárstvo ako celok. V čom spočíva ich úloha, ako prispievajú k hospodárskemu rastu a ako ich možno podporovať?
Čo sú to inovácie?
Z ekonomického hľadiska inovácie znamenajú vývoj a realizáciu myšlienok a technológií, ktoré vedú k zvyšovaniu kvality tovarov a služieb alebo k ich efektívnejšej výrobe, resp. poskytovaniu.
Typickým príkladom inovácie je vývoj technológie parného stroja v 18. storočí. Začiatok používania parných strojov viedol k spusteniu masovej výroby a k revolúcii v železničnej doprave. V nedávnej minulosti zasa informačné technológie zmenili spôsob, akým podniky vyrábajú svoje tovary a poskytujú služby, a zároveň viedli k otvoreniu nových trhov a zavedeniu nových obchodných modelov.
Prečo sa o inovácie zaujíma ECB?
Cieľom ECB je udržiavať cenovú stabilitu. Stanovovaním úrokových sadzieb ECB ovplyvňuje podmienky financovania v hospodárstve a v konečnom dôsledku aj celkový dopyt po tovaroch a službách. Na schopnosť ECB plniť si svoj mandát však má vplyv aj dlhodobý rastový potenciál hospodárstva, ktorý závisí od inovácií.
Keďže inovácie zásadným spôsobom ovplyvňujú makroekonomické prostredie, ECB monitoruje ich vývoj a zaoberá sa výskumom ekonomických a sociálnych podmienok potrebných na ich vznik a podporu.
Prečo inovácie potrebujeme?
Jednou z hlavných výhod inovácií je, že prispievajú k hospodárskemu rastu. Stručne povedané, inovácie môžu viesť k vyššej produktivite. To znamená, že ten istý vstup generuje väčší výstup. S rastom produktivity rastie produkcia tovarov a služieb – inými slovami, dochádza k rastu hospodárstva.
Ako inovácie vedú k rastu
Inovácie
Vznik a realizácia nových myšlienok a technológií umožňuje z rovnakých vstupných faktorov vyťažiť viac.
Produktivita
Rast
Výsledkom je väčšie množstvo tovarov a služieb, čo stimuluje mzdy a ziskovosť podnikov.
Inovácie a rast produktivity prinášajú spotrebiteľom i podnikom značné výhody. S rastom produktivity sa zvyšujú mzdy. Spotrebitelia majú k dispozícii viac peňazí a môžu si tak kúpiť viac tovarov a služieb. Podniky zároveň dosahujú väčšie zisky, vďaka čomu môžu investovať a zamestnávať viac ľudí.
Ako sa výhody inovácií prejavujú v plnej miere?
Na začiatku inovácie zvyčajne prebiehajú v obmedzenom rozsahu, napríklad keď sa nová technológia po prvýkrát zavedie vo firme, ktorá ju vyvinula. Ak sa však jej výhody majú prejaviť naplno, musí sa začať uplatňovať v celej ekonomike, aby z nej mohli v rovnakej miere ťažiť podniky v rôznych sektoroch, bez ohľadu na veľkosť. Odborníci tento proces označujú ako difúzia inovácie.
Inovácie v eurozóne
Európa je kolískou mnohých inovácií a aj naďalej patrí medzi inovatívne regióny. Jednoznačne je tu však priestor na zvýšenie našej inovačnej kapacity. V rámci globálneho indexu konkurencieschopnosti, ktorý zostavuje Svetové ekonomické fórum, sú v prvej desiatke krajín len tri krajiny eurozóny. Pokiaľ ide o výdavky na výskum a vývoj, medzi eurozónou a ďalšími hlavnými vyspelými ekonomikami sú neustále rozdiely.
Difúzia inovácií v eurozóne navyše podľa všetkého prebieha pomaly. Z nedávnych štúdií ECB napríklad vyplývajú značné rozdiely v produktivite medzi najviac a najmenej produktívnymi firmami. To znamená, že zatiaľ čo popredné firmy sú vysoko inovatívne, menej aktívne firmy z inovácií veľký prospech nemajú.
Ako sa dajú inovácie podporovať?
Medzi štrukturálne opatrenia na podporu inovácií patrí zvyšovanie výdavkov na výskum a vývoj, investície do vzdelávania, ako aj vytvorenie prostredia na jednoduchšie zakladanie firiem a ich rýchly odchod z trhu v prípade neúspechu. Podniky môžu inovácie podporovať prostredníctvom investícií do svojich zamestnancov a realizáciou vlastného výskumu a vývoja.