Hoe leidt innovatie tot groei?
27 juni 2017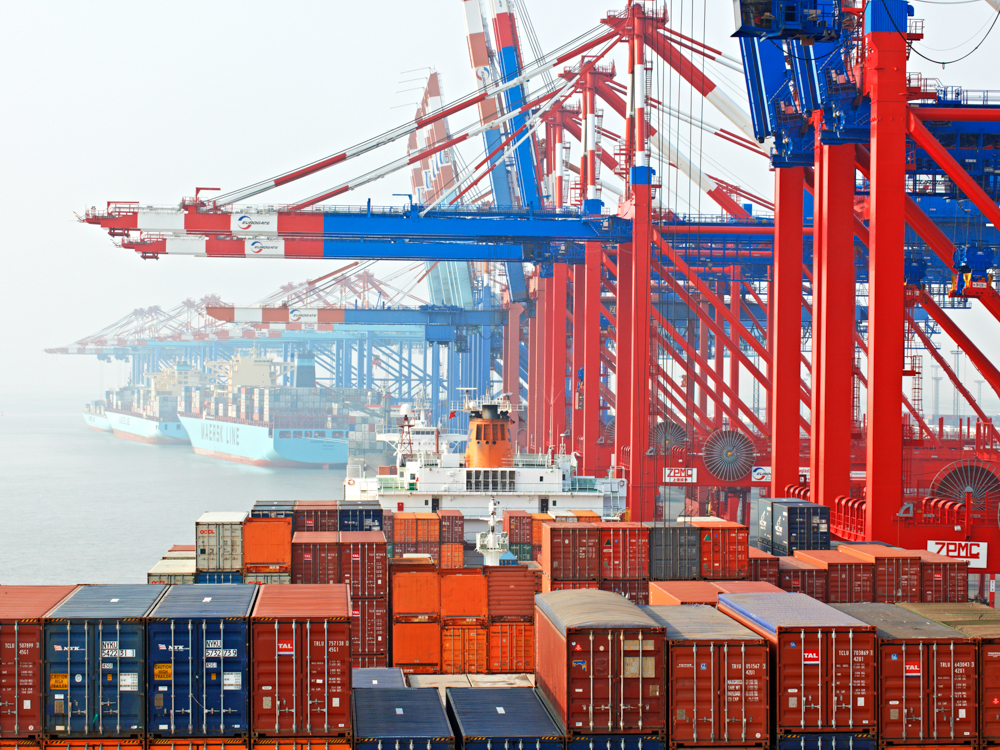 Innovatie is een essentiële drijvende kracht achter economische vooruitgang en is positief voor consumenten, bedrijven en de economie als geheel. Hoe werkt dat, hoe draagt innovatie bij aan economische groei en wat kan er worden gedaan om innovatie te bevorderen?
Wat is innovatie?
In economische zin komt innovatie neer op de ontwikkeling en toepassing van ideeën en technologieën die goederen of diensten verbeteren of die de voortbrenging ervan efficiënter maken.
Een klassiek voorbeeld van innovatie is de ontwikkeling van de stoommachinetechnologie in de 18e eeuw. Stoommachines konden in fabrieken worden ingezet, waardoor massaproductie mogelijk werd, en ze zorgden voor een revolutie in het spoorwegvervoer. Meer recent heeft de informatietechnologie gezorgd voor een transformatie van de wijze waarop bedrijven hun goederen en diensten voortbrengen en verkopen. Tegelijkertijd zijn dankzij informatietechnologie nieuwe markten ontsloten en nieuwe bedrijfsmodellen gecreëerd.
Maar waarom vindt de ECB innovatie belangrijk?
De doelstelling van de ECB is het handhaven van prijsstabiliteit. Via het vaststellen van haar rentetarieven beïnvloedt de ECB de financieringsvoorwaarden in de economie en, uiteindelijk, de totale vraag naar goederen en diensten. Of de ECB in staat is haar mandaat te vervullen, hangt echter ook samen met het groeipotentieel van de economie op de lange termijn. En dat groeipotentieel is afhankelijk van innovatie.
Innovatie heeft diepgaande effecten op het macro-economisch klimaat. Daarom monitort de ECB de ontwikkeling ervan en onderzoekt ze de economische en sociale basisvoorwaarden die innovatie mogelijk maken en versterken.
Waarom is innovatie nodig?
Een van de belangrijkste voordelen van innovatie is de bijdrage ervan aan economische groei. Eenvoudig gezegd: innovatie kan de productiviteit verhogen, dat wil zeggen dat met dezelfde input meer output wordt voortgebracht. Naarmate de productiviteit stijgt, worden er meer goederen en diensten voortgebracht – met andere woorden: de economie groeit.
Hoe innovatie tot groei leidt
Innovatie
Nieuwe ideeën en technologieën worden ontwikkeld en toegepast, waarbij met dezelfde input een grotere output wordt gegenereerd.
Productiviteit
Groei
Er worden meer goederen en diensten voortgebracht, wat de lonen en winstgevendheid van bedrijven stimuleert.
Innovatie en productiviteitsgroei leveren enorme voordelen op voor consumenten en bedrijven. Naarmate de productiviteit toeneemt, stijgen de salarissen van werknemers. Daardoor beschikken zij over meer geld, waarmee ze meer goederen en diensten kunnen kopen. Tegelijkertijd worden bedrijven winstgevender, waardoor deze in staat zijn te investeren en meer werknemers in dienst te nemen.
Hoe sorteert innovatie volledig effect?
Innovatie begint doorgaans op kleine schaal, bijvoorbeeld wanneer een bedrijf dat een nieuwe technologie heeft ontwikkeld, deze voor het eerst zelf toepast. Om volledig profijt uit innovatie te trekken moet deze alle geledingen van de economie bereiken, zodat bedrijven in verschillende sectoren en van verschillende omvang daarvan in gelijke mate kunnen profiteren. Deskundigen noemen dit proces de verspreiding van innovatie.
Innovatie in het eurogebied
Hoewel Europa aan de wieg heeft gestaan van veel innovaties en nog steeds een innovatieve regio is, zijn er voldoende mogelijkheden om ons innovatievermogen verder te versterken. Slechts drie landen in het eurogebied staan in de top-10 van de meest concurrerende landen van het World Economic Forum. Tevens is er op het terrein van de uitgaven voor onderzoek en ontwikkeling (R&D) al lange tijd sprake van een kloof tussen het eurogebied en andere belangrijke economieën.
Bovendien blijkt de verspreiding van innovatie in het eurogebied langzaam te verlopen. Zo laat recent ECB-onderzoek zien dat er een aanzienlijk productiviteitsverschil is tussen de meest en de minst productieve bedrijven. Dit betekent dat goed presterende, geavanceerde bedrijven zeer innovatief zijn, maar dat de zogenoemde achterblijvers niet erg van innovatie profiteren.
Hoe kan innovatie worden bevorderd?
Tot de structurele maatregelen ter bevordering van innovatie behoren verhoging van de uitgaven voor onderzoek en ontwikkeling en investeringen in onderwijs. Daarnaast kan het ondernemers gemakkelijker worden gemaakt een bedrijf te beginnen en voor mislukte bedrijven om de markt sneller te verlaten. Daarnaast kunnen bedrijven innovatie aanmoedigen door in hun medewerkers te investeren en aan eigen onderzoek en ontwikkeling te doen.