Kako inovacije potiču rast?
27. lipnja 2017.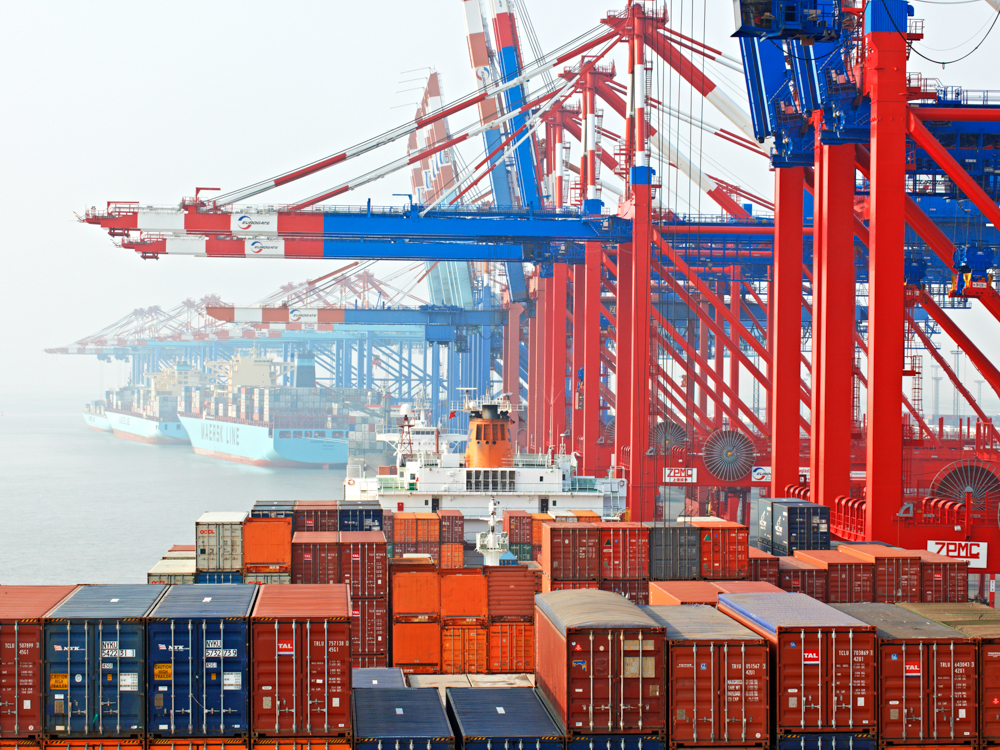 Inovacije su ključan pokretač ekonomskog napretka od kojeg imaju koristi potrošači, poduzeća i gospodarstvo u cjelini. Kako inovacije pokreću napredak i doprinose gospodarskom rastu te kako ih promicati?
Što su inovacije?
U ekonomskom smislu riječ je o razvoju i primjeni ideja i tehnologija kojima se poboljšavaju robe i usluge ili njihova proizvodnja.
Razvoj tehnologije parnog stroja u 18. stoljeću klasičan je primjer inovacija. Parni strojevi mogli su se upotrebljavati u tvornicama, što je omogućilo masovnu proizvodnju. Zahvaljujući njima došlo je i do revolucije željezničkog prijevoza. U novije vrijeme informacijske tehnologije promijenile su način na koji poduzeća proizvode i prodaju robe i usluge, probijaju se na nova tržišta i razvijaju nove poslovne modele.
Zašto je ESB zainteresiran za tu temu?
Glavni je cilj ESB-a očuvanje stabilnosti cijena. Određivanjem kamatnih stopa ESB utječe na uvjete financiranja u gospodarstvu i u konačnici na ukupnu potražnju za robama i uslugama. Međutim, dugoročni potencijal rasta gospodarstva, koji ovisi o inovacijama, utječe i na sposobnost ESB-a da ispuni svoju zadaću.
S obzirom na to da inovacije snažno utječu na makroekonomsko okružje, ESB prati njihov razvoj i ispituje ekonomske i društvene preduvjete kojima se omogućuju i podupiru inovacije.
Zašto su potrebne inovacije?
Doprinos inovacija gospodarskom rastu jedna je od njihovih glavnih koristi. Jednostavnijim riječima, inovacijama je moguće povećati produktivnost, odnosno jednakim resursima postići bolje rezultate. Povećanjem produktivnosti proizvodi se više roba i usluga, odnosno dolazi do gospodarskog rasta.
Način na koji inovacije potiču rast
Inovacije
Razvojem i primjenom novih ideja i tehnologija jednakim se resursima postižu bolji rezultati.
Produktivnost
Rast
Proizvodi se više roba i usluga čime se potiče rast plaća i profitabilnost poduzećȃ.
Zahvaljujući inovacijama i rastu produktivnosti potrošači i poduzeća imaju brojne koristi. Zbog rasta produktivnosti rastu i plaće radnika. Radnici imaju više novca, kojim kupuju više roba i usluga. Istodobno dolazi do povećanja profitabilnosti poduzeća, što im omogućuje veća ulaganja i zapošljavanje većeg broja radnika.
Kada inovacije najviše doprinose gospodarstvu?
Inovacije se obično u početku primjenjuju ograničeno. Primjer je za to nova tehnologija koja se prvo primjenjuje u poduzeću koje ju je razvilo. Međutim, kako bi se prednosti inovacija u potpunosti iskoristile, potrebno je njihovo širenje u gospodarstvu i jednake koristi u poduzećima različitih veličina u različitim sektorima. Stručnjaci nazivaju taj postupak širenjem inovacija.
Inovacije u europodručju
Iako je Europa ishodište brojnih inovacija te i dalje slovi kao inovativna regija, postoji jasan potencijal za daljnje jačanje naših inovacijskih kapaciteta. Samo tri države europodručja nalaze se među deset najboljih država prema globalnom indeksu konkurentnosti Svjetskog gospodarskog foruma. Osim toga, potrošnja za istraživanja i razvoj u europodručju u stalnom je raskoraku s takvom potrošnjom u ostalim glavnim razvijenim zemljama.
Isto tako, inovacije se u europodručju, po svemu sudeći, šire sporo. U nedavnim istraživanjima ESB-a uočena je primjerice velika razlika u produktivnosti između najproduktivnijih i najmanje produktivnih poduzeća, što znači da su vodeća poduzeća prema rezultatima poslovanja u velikoj mjeri inovativna, dok takozvana troma poduzeća nemaju mnogo koristi od inovacija.
Kako se mogu promicati inovacije?
Strukturne mjere za promicanje inovacija uključuju povećanje potrošnje za istraživanja i razvoj, ulaganja u obrazovanje te olakšavanje pokretanja poslovanja i napuštanja tržišta u slučaju neuspjeha. Osim toga, poduzeća mogu poticati inovacije ulaganjem u zaposlenike i vlastitim aktivnostima istraživanja i razvoja.