Udsætter ECB sparerne for "ekspropriation"?
18. maj 2015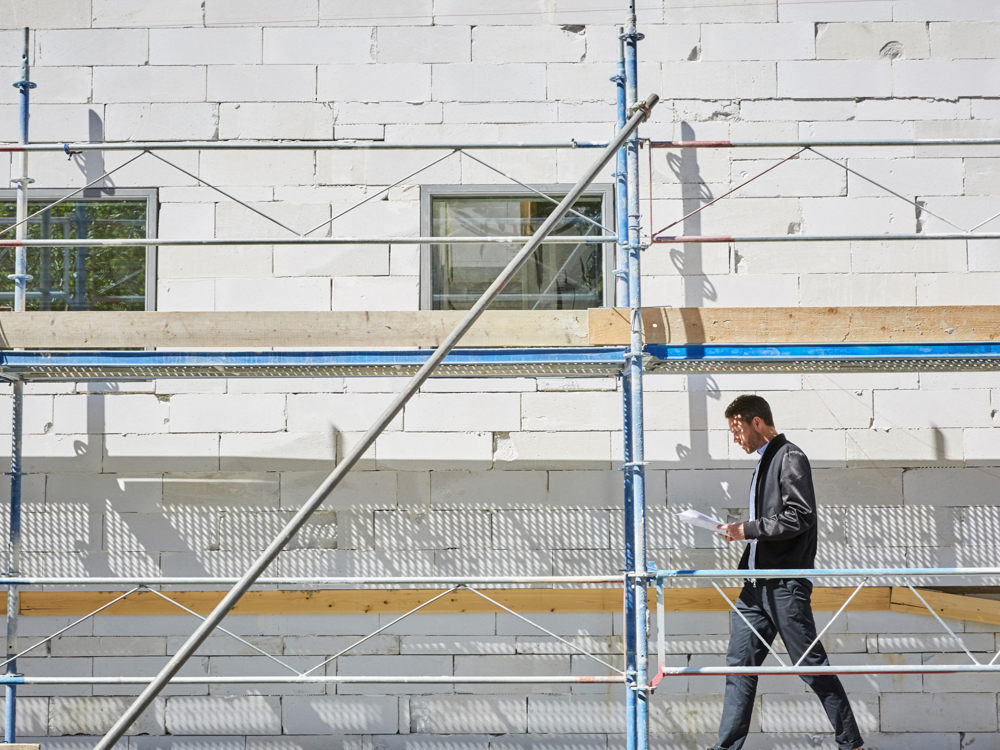 Er ECB's lave pengepolitiske renter en skat, som pålægges sparerne? Beskyldningen lyder gerne sådan: Centralbanken har sat den officielle rente så meget ned, at almindelige mennesker ikke længere får renter af deres opsparing. Lave renter gør det billigere at låne penge. I sidste ende er der ikke ret meget til kreditorerne, og det er centralbankens skyld. Et nyt studie viser, hvordan det hænger sammen.
Studiet viser, at det ikke er centralbanken, der bestemmer, hvor meget sparerne reelt tjener på længere sigt, dvs. efter at der er taget højde for inflationen. Det faktiske afkast af investeringer på mellemlangt sigt afhænger snarere af, hvor resursestærk og ung økonomien er, hvor gode vejene og anden infrastruktur er, hvor fleksibel arbejdsmarkedet er, og hvor vækstfremmende regeringens politik er. Det er realøkonomien, som genererer reale afkast. Ifølge rapportens forfattere, Ulrich Bindseil (ECB), Jörg Zeuner (KfW) og Clemens Domnick (KfW), understøtter centralbanken dette ved at sørge for prisstabilitet. Hvis ECB bevidst førte en uhensigtsmæssig pengepolitik, kunne det virke som en ekstra bremse på økonomien og herved også på folks muligheder for at få deres opsparing forrentet på lang sigt.
Den økonomiske afmatning og de dermed forbundne lave renter bekymrer alle sparere i euroområdet meget. En lav rente betyder, at det tager meget længere tid at spare et bestemt beløb op. Man må måske udskyde anskaffelsen af en ny bil eller er nødt til at sætte flere penge til side for at nå det samme beløb i en privat pensionsopsparing. Men det, der betyder noget i denne sammenhæng, er ikke, hvor høj en nominel rente man får af sine penge. Det er meget vigtigere, hvor meget opsparingen giver i afkast, når pengene er blevet mindre værd på grund af inflation. Forfatterne af rapporten "Critique of accommodating central bank policies", der er offentliggjort af ECB, påpeger denne forskel. De viser, at centralbanken påvirker den nominelle rente – dvs. uden at tage højde for inflationen. Men det afgørende reale afkast af opsparinger afhænger af reale faktorer som fx innovation, demografi og arbejdsmarkedet, siger Ulrich Bindseil, Jörg Zeuner og Clemens Domnick.
De skriver, at det kun er på kort sigt – et eller to år – at pengepolitikken kan have en begrænset indflydelse på det reale afkast. Men dette korte sigte har ingen betydning for langt størstedelen af sparerne. På langt sigt er en restriktiv pengepolitik i tider med økonomisk afmatning og lav inflation endog skadelig for sparerne, da økonomien svækkes yderligere og således også muligheden for at få højere reale afkast. Med andre ord er ikke alle rentestigninger til gavn for sparerne. Hvis renten er for høj i økonomiske nedgangstider, kan det føre til, at de får mere i rente af deres opsparing i en kort periode, men at de på langt sigt mister endnu mere.
Ifølge studiet kan en dårlig pengepolitik udløse ustabilitet og forstyrre økonomien. En god pengepolitik er derimod en af forudsætningerne for en holdbar og stabil vækst. Den kan dog ikke påvirke det reale afkast af investeringer på mellemlangt og langt sigt. Og selv om den kunne, er det ECB's opgave at sikre prisstabilitet. For at opnå dette sigter ECB mod en årlig inflation på lige under 2 pct.
Rapportens forfattere advarer mod det, der sker – og som historien har vist – når en centralbank fraviger sit mål og fører en uhensigtsmæssig pengepolitik uden at tage højde for inflation eller økonomiens tilstand. Under og umiddelbart efter første verdenskrig holdt den tyske nationalbank, Deutsche Reichsbank, fast i en alt for lav officiel rente til trods for det efterspørgselsstød, som krigen og den stigende inflation forårsagede. Resultatet var hyperinflation. Tyskland har også oplevet det modsatte: I begyndelsen af 1930'erne hævede Reichsbank renten til trods for en økonomi, der var ved at bryde sammen, og drastisk faldende priser. Resultatet var en nedadgående spiral og en forværring af depressionen.
Rapportens forfattere, Bindseil, Zeuner og Domnick, konkluderer, at pengepolitik ikke kan vise en vej ud af en periode med lav økonomisk vækst og den deraf følgende lave rente på folks opsparinger. De foreslår, at incitamentet til forskning og udvikling øges, bedre uddannelser, hurtigere integration af immigranter på arbejdsmarkedet og bedre vilkår for private investeringer. En sådan vækstfremmende politik fra regeringens side kan styrke realøkonomien. Kun på denne måde kan folk i euroområdet, ifølge forfatterne, igen forvente et større afkast af deres opsparing.