Kaj je presežna likvidnost in zakaj je pomembna?
28. december 2017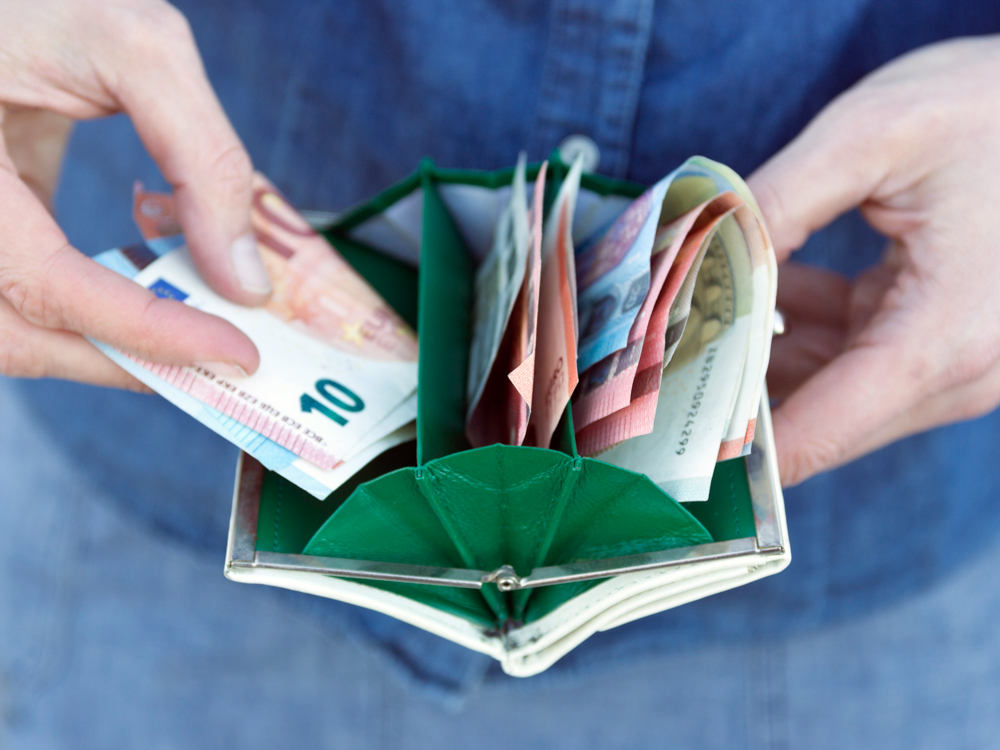 ECB skupaj z nacionalnimi centralnimi bankami držav euroobmočja (Eurosistem) v odgovor na finančno krizo posoja bankam neomejene količine denarja. Poleg tega odkupuje tudi obveznice od udeležencev na trgu. Zaradi tega ima bančni sistem kot celota več denarja – oziroma likvidnosti – kot ga v resnici potrebuje. Temu pravimo presežna likvidnost.
Kaj pa sploh je presežna likvidnost? In kaj lahko banke z njo počnejo? Je res, da je to mrtev kapital brez koristi za gospodarstvo in državljane, kot trdijo nekateri?
Kaj natanko je presežna likvidnost?
Najprej si poglejmo, kaj imamo v mislih, ko govorimo o likvidnosti, in vlogo centralne banke pri zagotavljanju likvidnosti. Zdrave banke imajo lahko dolgoročne vire sredstev, kot so stanovanjske hipoteke, a morajo vseeno izpolnjevati zelo kratkoročne obveznosti – denimo izplačevanje gotovine na bankomatih. Banke potrebujejo likvidnost tudi za izpolnjevanje zahtev po obveznih rezervah. Eno od mest, kjer lahko solventne banke pridobijo kratkoročno likvidnost, je centralna banka. Vsa likvidnost v bančnem sistemu, ki presega potrebe bank, se imenuje presežna likvidnost.
Kaj lahko banke počnejo s presežno likvidnostjo?
Vsaka komercialna banka ima pri centralni banki odprt tekoči račun. Banke vso (presežno) likvidnost držijo bodisi na teh centralnobančnih tekočih računih bodisi v odprti ponudbi mejnega depozita. To z drugimi besedami pomeni, da presežna likvidnost po definiciji ostaja pri centralni banki. Medtem ko lahko posamezna banka zmanjša svojo presežno likvidnost denimo s posojanjem drugim bankam, kupovanjem premoženja ali prenašanjem sredstev v imenu komitentov, bančni sistem kot celota tega ne more storiti, saj bo likvidnost na koncu vedno ostala pri eni od bank in tako na računu pri centralni banki. Gre namreč za samostojen oziroma zaprt sistem. Likvidnost niti ne more zapustiti euroobmočja, razen fizično, tj. v obliki bankovcev.
Vlagatelj iz euroobmočja, ki bi rad kupil ameriške podjetniške obveznice, mora denar najprej zamenjati v ameriške dolarje. Zato bo prodal eure in kupil dolarje, kar bo morda storil v hčerinski družbi ameriške banke v euroobmočju. Ameriške dolarje bo nato vložil v ameriške podjetniške obveznice, euri pa bodo ostali na računu evropske hčerinske družbe ameriške banke. Ta hčerinska družba pa ima seveda račun pri nacionalni centralni banki.
Zakaj ECB dopušča presežno likvidnost?
Pred finančno krizo je ECB bolj ali manj natančno zadovoljevala likvidnostne potrebe bančnega sistema euroobmočja. Potem ko je vsak teden ocenila likvidnostne potrebe bančnega sistema, je dala ustrezen znesek na razpolago v obliki posojil bankam. Banke so se za ta posojila potegovale na dražbi, ECB pa je poskrbela, da je s posojili zadostila potrebam bančnega sistema kot celote. Ko je bila likvidnost v sistemu, so si jo banke z medbančnim posojanjem prerazdeljevale med seboj glede na svoje potrebe.
ECB je oktobra 2008 kot odziv na hudo finančno krizo, ki je sledila zlomu banke Lehman Brothers, prešla na sistem polne dodelitve. To pomeni, da si lahko banke izposodijo toliko likvidnosti, kot želijo, dokler imajo dovolj primernega zavarovanja. ECB se je za novi sistem odločila zato, ker si banke med seboj niso več prerazdeljevale likvidnosti z medbančnim posojanjem, kot so to počele pred krizo. Tako omajano zaupanje v mehanizem prerazdeljevanja bi privedlo v situacijo, v kateri bi banke na dražbah agresivno tekmovale za likvidnost, s tem pa bi zviševale obrestne mere za ta posojila. Sistem polne dodelitve je danes še vedno v rabi in pomeni, da omenjenih tveganj ni več, saj lahko vsaka banka dobi toliko likvidnosti, kolikor je potrebuje.
Po prehodu na sistem polne dodelitve so banke menile, da je bolje pridobiti nekoliko preveč denarja kot nekoliko premalo. Ker je tako tudi bančni sistem kot celota začel pridobivati več likvidnosti, kot je je v resnici potreboval za zadovoljevanje potreb javnosti po gotovini in za izpolnjevanje zahtev po obveznih rezervah, je v sistemu prišlo do presežne likvidnosti.
Zaradi nje so tržne obrestne mere ostale nizke. Izposojanje denarja za podjetja in posameznike je tako cenejše, to pa pomaga gospodarstvu pri okrevanju po finančni in gospodarski krizi ter omogoča bančnemu sistemu, da si oblikuje likvidnostne blažilnike.
Presežna likvidnost se je dodatno zvišala še zaradi programa nakupa vrednostnih papirjev v ECB, ki je zagotovil dodatno spodbujevalno naravnanost denarne politike v času, ko obrestnih mer ni bilo več mogoče občutno znižati.
Ali torej drži, da zdaj ves ta denar kot mrtev kapital leži v centralni banki?
Dejstvo, da (elektronski) denar in presežna likvidnost na koncu vedno ostaneta v centralni banki, še ne pomeni, da se v gospodarstvu ne uporabljata. Poglejmo primer, ki to pojasnjuje:
Podjetje 1 načrtuje naložbo v nove stroje, zato od svoje banke, Banke 1 (banka s presežno likvidnostjo), pridobi posojilo. Čeprav si je Podjetje 1 denar že izposodilo, bodo ta sredstva vse do takrat, ko jih bo podjetje porabilo, ostala na njegovem računu pri Banki 1. Banka 1 ima račun pri centralni banki, kjer hrani svojo presežno likvidnost, posojilo samo pa ne vpliva na višino njene presežne likvidnosti. Podjetje 1 zdaj torej kupi nove stroje od Podjetja 2 in naroči Banki 1, naj denar nakaže banki Podjetja 2, tj. Banki 2 (banka s presežno likvidnostjo). Tudi Banka 2 ima račun pri centralni banki, ki prejme nakazilo od Banke 1. Plačilo, ki ga Podjetje 1 izvrši za nakup novih strojev, povzroči znižanje presežne likvidnosti Banke 1 in zvišanje presežne likvidnosti Banke 2. V celoti gledano pa posojilo in nakup strojev ne vplivata na višino presežne likvidnosti v bančnem sistemu. Dano je bilo posojilo, ki je bilo porabljeno za naložbo v gospodarstvu.
Obstoj presežne likvidnosti ni pokazatelj obsega posojanja v gospodarstvu. Gibanje bančnega posojanja kažejo mesečni podatki o bančnem posojanju in stopnje rasti posojanja, ki jih objavlja ECB.
Je kakšna razlika, če banke držijo presežno likvidnost v odprti ponudbi mejnega depozita ali na tekočem računu?
Trenutno ne, v preteklosti pa so banke za denar, ki so ga naložile v odprto ponudbo mejnega depozita, prejemale obresti. Odkar je ECB sklenila za odprto ponudbo mejnega depozita uvesti negativne obresti, obravnava saldo tekočega računa (ki presega zahtevo po obveznih rezervah) in odprto ponudbo mejnega depozita povsem enako.