Kas yra perteklinis likvidumas ir koks jo vaidmuo?
2017 12 28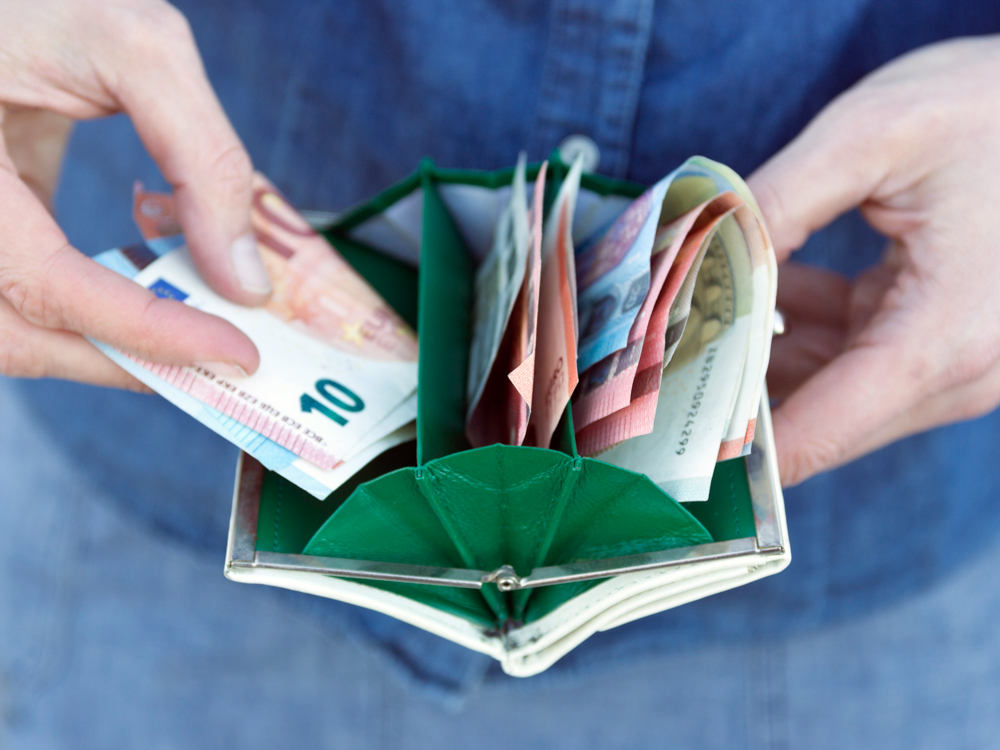 Reaguodami į finansų krizę, ECB ir euro zonos šalių nacionaliniai centriniai bankai (kartu jie sudaro Eurosistemą) pradėjo skolinti bankams neriboto dydžio sumas. Be to, ECB pradėjo pirkti obligacijas iš rinkos dalyvių. Todėl visoje bankų sistemoje cirkuliuoja daugiau pinigų, t. y. likvidumo, negu neišvengiamai būtina. Tai vadinama pertekliniu likvidumu.
Kas konkrečiai jis yra? Ką su juo gali daryti bankai? Ar iš tiesų tie pinigai tiesiog guli ir neduoda jokios naudos nei šalies ekonomikai, nei piliečiams, kaip kartais teigiama?
Kas konkrečiai yra perteklinis likvidumas?
Pirmiausia reikia išsiaiškinti, ką mes vadiname likvidumu ir koks vaidmuo jį teikiant tenka centriniam bankui. Geros būklės bankai turi ilgalaikio turto, tokio kaip už paskolas įkeisto nekilnojamojo turto, tačiau jiems iškyla ir poreikis per labai trumpą laiką įvykdyti mokėjimo įsipareigojimus, pavyzdžiui, kai iš bankomatų išimami grynieji pinigai. Be to, bankams likvidumas reikalingas ir tam, kad patenkintų privalomųjų atsargų reikalavimus. Centrinis bankas yra ta institucija, į kurią mokūs bankai gali kreiptis, kai jiems prireikia trumpalaikio likvidumo. Visas bankų sistemoje cirkuliuojantis likvidumas, viršijantis bankų poreikius, vadinamas pertekliniu likvidumu.
Ką bankai gali daryti su pertekliniu likvidumu?
Komerciniai bankai centriniuose bankuose turi einamąsias sąskaitas. Visas (perteklinis) likvidumas laikomas šiose sąskaitose arba pasinaudojama indėlių galimybe. Kitaip tariant, perteklinis likvidumas bet kokiu atveju laikomas centriniame banke. Bankas savo turimą perteklinį likvidumą gali sumažinti, pavyzdžiui, paskolindamas lėšų kitiems bankams, įsigydamas turto arba pervesdamas lėšas savo klientų vardu, tačiau bankų sistema to padaryti negali – likvidumas tik pereina kitam bankui, bet lieka centrinio banko sąskaitoje. Tai, galima sakyti, uždara sistema. Likvidumas net negali išeiti už euro zonos ribų, nebent tai būtų atliekama fiziškai išgabenant banknotus.
Jei investuotojas iš euro zonos nori investuoti į, tarkime, JAV bendrovės obligacijas, pinigus pirmiausia reikia konvertuoti į JAV dolerius. Tad investuotojas turi parduoti savo eurus ir įsigyti JAV dolerių, pavyzdžiui, JAV banko patronuojamojoje įmonėje euro zonoje. Tik tada JAV dolerius galima investuoti į JAV bendrovės obligacijas. Eurai lieka JAV banko patronuojamosios įmonės Europoje sąskaitoje, o ši įmonė taip pat turi sąskaitą nacionaliniame centriniame banke.
Kodėl ECB leidžia susidaryti pertekliniam likvidumui?
Prieš prasidedant finansų krizei, ECB beveik tiksliai tenkino euro zonos bankų sistemos likvidumo poreikius. Kas savaitę ECB įvertindavo bankų sistemos likvidumo poreikius ir reikiamą sumą bankams suteikdavo paskolų pavidalu. Dėl šių paskolų bankai varžydavosi aukcione, o ECB užtikrindavo, kad jomis būtų padengiami visos bankų sistemos poreikiai. Patekęs į sistemą, likvidumas, pasinaudojant tarpbankinio skolinimo galimybe, būdavo paskirstomas bankams pagal jų poreikius.
2008 m. spalio mėn., reaguodamas į rimtą finansų krizę, kilusią po Lehman Brothers žlugimo, ECB perėjo prie aukcionų, kuriuose paskirstoma visa pageidaujama suma. Tai reiškia, kad bankai gali skolintis tiek likvidumo, kiek nori, bet tik jei turi pakankamai tinkamo įkaito. Tuometinę tvarką buvo nuspręsta pakeisti todėl, kad bankai tarpusavyje nebeskirstė likvidumo naudodamiesi tarpbankinio skolinimo galimybe, kaip kad buvo daroma iki krizės. Dėl pasitikėjimo paskirstymo mechanizmu stokos bankai būtų agresyviai konkuravę tarpusavyje aukcionuose dėl likvidumo, todėl būtų pakilusios šioms paskoloms taikomos palūkanų normos. Dabar tebevyksta aukcionai, kuriuose paskirstoma visa suma, vadinasi, minėtos rizikos nebeliko, nes kiekvienas bankas gali gauti tiek likvidumo, kiek jam reikia.
Pasikeitus aukcionų vykdymo tvarkai, bankai laikėsi nuomonės, kad geriau paprašyti truputį per daug negu per mažai. Taigi bankų sistema apskritai prašė daugiau likvidumo, negu buvo būtina visuomenės grynųjų pinigų paklausai ir privalomųjų atsargų reikalavimams patenkinti. Taip sistemoje susidarė perteklinis likvidumas.
Dėl perteklinio likvidumo palūkanų normos rinkoje nedidėja. Dėl to bendrovės ir žmonės gali pigiau skolintis. Ekonomikai tai padeda atsigauti po finansų ir ekonominės krizės, o bankų sistemai – sukaupti likvidumo atsargų.
Perteklinis likvidumas dar padidėjo ECB pradėjus vykdyti turto pirkimo programą – buvo vykdoma skatinamoji pinigų politika tokiu metu, kai palūkanų normų nebuvo galima sumažinti dar labiau.
Argi visi šie pinigai centriniame banke nėra laikomi veltui?
Tai, kad (elektroniniai) pinigai ir perteklinis likvidumas galiausiai visada atsiduria centriniame banke, nereiškia, kad jie nenaudojami ekonomikai. Panagrinėkime pavyzdį.
Bendrovė A nori investuoti į naujus įrenginius ir pasiima paskolą iš banko A (perteklinio likvidumo turinčio banko). Pinigai paskolinami bendrovei, tačiau iki tol, kol bendrovė A pasinaudos pinigais, jie laikomi bendrovės sąskaitoje banke A. Bankas A turi sąskaitą centriniame banke, kurioje laikomas jo perteklinis likvidumas. Pati paskola neturėjo įtakos banko A pertekliniam likvidumui. Dabar bendrovė A perka įrenginių iš bendrovės B ir nurodo bankui A pervesti pinigus bendrovės B bankui – bankui B (turinčiam perteklinio likvidumo). Bankas B taip pat turi sąskaitą centriniame banke ir į ją ateina pavedimas iš banko A. Dėl bendrovės A mokėjimo už naujus įrenginius banko A perteklinis likvidumas sumažėja, o banko B – padidėja, tačiau bendras visos bankų sistemos perteklinis likvidumas dėl paskolos ir įrenginių pirkimo nesikeičia. Buvo paskolinta pinigų, o paskola buvo panaudota investuoti į ekonomiką.
Perteklinis likvidumas savaime nėra rodiklis to, kiek ekonomikoje skolinamasi. Bankų skolinimo pokyčius rodo ECB skelbiami mėnesiniai bankų skolinimo duomenys ir skolinimo augimo tempas.
Ar yra skirtumas tarp to, kai bankai savo perteklinį likvidumą laiko savo einamosiose sąskaitose ir kai pasinaudoja indėlių galimybe?
Šiuo metu ne. Anksčiau bankai gaudavo palūkanų už pinigus, laikomus kaip indėliai. Po to, kai ECB nusprendė už naudojimąsi indėlių galimybe taikyti neigiamą palūkanų normą, einamosios sąskaitos likutis (be privalomųjų atsargų reikalavimui patenkinti reikalingos sumos) ir indėliai traktuojami vienodai.