Što je višak likvidnosti i zašto je važan?
28. prosinca 2017.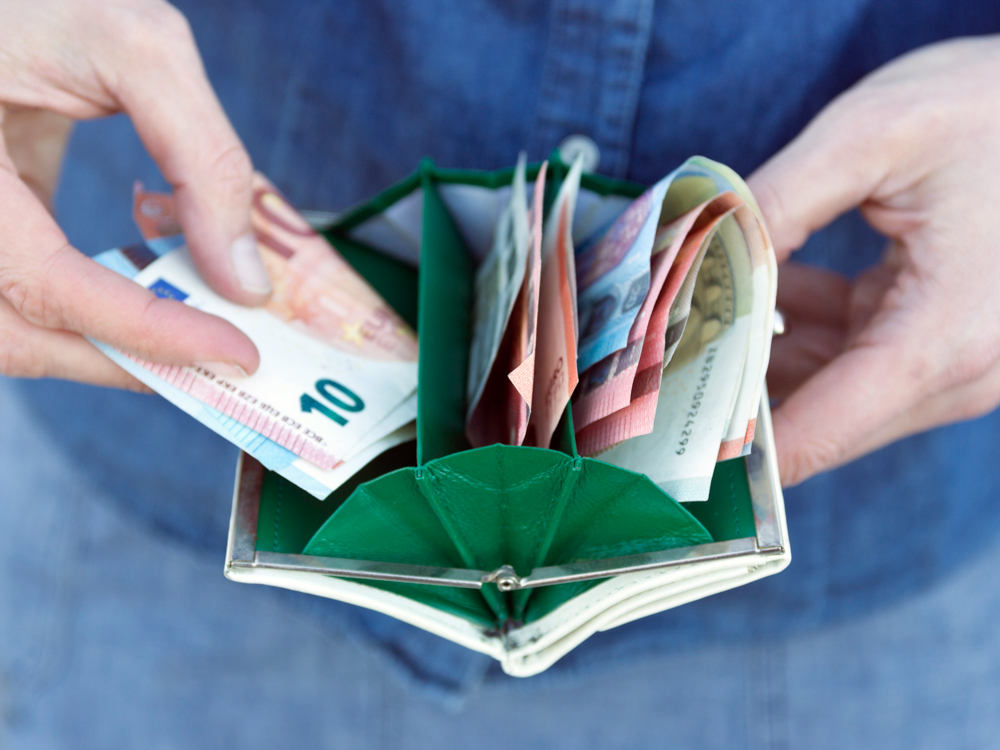 ESB, zajedno s nacionalnim središnjim bankama država europodručja (Eurosustav), kao odgovor na financijsku krizu kreditira banke neograničenim iznosima. Osim toga, kupuje obveznice od tržišnih sudionika. Stoga u bankovnom sustavu u cjelini ima više novca, odnosno likvidnosti, nego što je zapravo nužno. Ta se pojava naziva višak likvidnosti.
Ali što je točno višak likvidnosti? Što banke mogu učiniti s njim? Leži li on neiskorišten, bez koristi za gospodarstvo i građane, kao što se katkad tvrdi?
Što je točno višak likvidnosti?
Pogledajmo najprije što podrazumijevamo pod likvidnošću i koja je uloga središnje banke u osiguravanju likvidnosti. Zdrave banke mogu držati dugoročnu imovinu, kao što su hipoteke na stambenim nekretninama, ali se suočavaju s kratkoročnim pozivima na isplatu po obvezama, na primjer, isplatu novca na bankomatima. Banke trebaju likvidnost i za održavanje minimalnih obveznih pričuva. Jedno od mjesta kojima se solventne banke mogu obratiti kada trebaju kratkoročnu likvidnost jest središnja banka. Sva raspoloživa likvidnost u bankovnom sustavu koja premašuje potrebe banaka naziva se višak likvidnosti.
Što banke mogu učiniti s viškom likvidnosti?
Poslovne banke imaju tekuće račune u središnjim bankama. Sva likvidnost (uključujući višak) drži se ili na tim tekućim računima kod središnjih banaka ili na temelju stalno raspoložive mogućnosti deponiranja. Drugim riječima, višak likvidnosti po definiciji ostaje u središnjoj banci. Pojedinačna banka može smanjiti višak likvidnosti, na primjer, kreditiranjem drugih banaka, kupnjom imovine ili prijenosom sredstava u ime svojih klijenata, ali bankovni sustav u cjelini to ne može: likvidnost uvijek završi kod druge banke, a time i na računu u središnjoj banci. Riječ je o samostalnom ili, drugim riječima, zatvorenom sustavu. Likvidnost ne može ni otići izvan europodručja, osim fizički u obliku novčanica.
Ako ulagač iz europodručja želi uložiti, na primjer, u američke korporativne obveznice, novac mora najprije pretvoriti u američke dolare. Zato mora prodati svoje eure u zamjenu za američke dolare, vjerojatno u banci kćeri američke banke koja se nalazi u europodručju. Te dolare zatim može uložiti u američke korporativne obveznice. Euri ostaju na računu u europskoj banci kćeri američke banke, koja također ima račun u nacionalnoj središnjoj banci.
Zašto ESB dopušta postojanje viška likvidnosti?
Sve do početka financijske krize ESB je u manjoj ili većoj mjeri točno podmirivao potrebe za likvidnošću bankovnog sustava europodručja. Procjenjivao je te potrebe svaki tjedan i osiguravao taj iznos bankama u obliku kredita. Banke bi se natjecale za te kredite na aukcijama, dok bi ESB osiguravao kredite kojima će se podmiriti potrebe bankovnog sustava u cjelini. Likvidnost koja bi tako ušla u bankovni sustav poslije bi se međubankovnim kreditiranjem raspodijelila među bankama prema njihovim pojedinačnim potrebama.
U listopadu 2008. ESB je, odgovarajući na veliku financijsku krizu nakon propasti investicijske banke Lehman Brothers, prešao na raspodjelu punog iznosa likvidnosti. To znači da banke zaduživanjem mogu dobiti onoliko likvidnosti koliko žele ako raspolažu dostatnim prihvatljivim kolateralom. ESB je to učinio zato što banke više nisu međubankovnim kreditiranjem preraspodjeljivale likvidnost, kao što su to činile prije krize. Nepovjerenje u mehanizam preraspodjeljivanja dovelo bi do agresivnog natjecanja banaka za likvidnost na aukcijama, što bi povećalo kamatne stope na te kredite. Zahvaljujući sustavu raspodjele punog iznosa likvidnosti, koji se i dalje primjenjuje, nema te opasnosti jer pojedinačne banke mogu dobiti onoliko likvidnosti koliko im je potrebno.
Po prelasku na sustav raspodjele punog iznosa likvidnosti banke su smatrale da je bolje tražiti malo više nego premalo, tako da je bankovni sustav u cjelini tražio više likvidnosti nego što je zapravo nužno za zadovoljenje potražnje javnosti za novcem i održavanje minimalnih obveznih pričuva. Tako se stvorio višak likvidnosti u sustavu.
Zbog viška likvidnosti kamatne stope na tržištu ostale su niske i zaduživanje poduzeća i pojedinaca je jeftinije, što pridonosi oporavku gospodarstva poslije financijske i gospodarske krize te omogućuje bankovnom sustavu da ojača zaštitne slojeve likvidnosti.
Višak likvidnosti dodatno se povećao zbog ESB-ova programa kupnje vrijednosnih papira, kojim je povećana prilagodljivost monetarne politike kada znatnije snižavanje kamatnih stopa više nije bilo moguće.
Nije li, dakle, sav taj novac u središnjoj banci neiskorišten novac?
Novac, uključujući elektronički novac, i višak likvidnosti uvijek završe u središnjoj banci, ali to ne znači da se ne upotrebljavaju u gospodarstvu. Sljedeći primjer pomoći će nam da to objasnimo:
Poduzeće 1 želi uložiti sredstva u nove strojeve i dobiva od svoje banke, Banke 1 (banka s viškom likvidnosti), kredit za to. Novac je pozajmljen poduzeću, ali na računu je poduzeća kod Banke 1 sve dok ga Poduzeće 1 ne upotrijebi. Banka 1 ima račun kod središnje banke na kojem drži višak likvidnosti. Kredit, sam po sebi, nije utjecao na višak likvidnosti Banke 1. Poduzeće 1 kupuje nove strojeve od Poduzeća 2 i nalaže Banci 1 da novac prenese u banku Poduzeća 2, Banku 2 (banka s viškom likvidnosti). Banka 2 ima račun kod središnje banke na koji stiže novac iz Banke 1. Zbog toga što je Poduzeće 1 platilo nove strojeve, smanjio se višak likvidnosti Banke 1 i povećao višak likvidnosti Banke 2. Kredit i kupnja strojeva ne mijenjaju cjelokupni višak likvidnosti u bankovnom sustavu. Odobreni kredit upotrijebljen je za ulaganje u gospodarstvo.
Postojanje viška likvidnosti ne pokazuje koliko se kredita odobrava u gospodarstvu. Kretanja u bankovnom kreditiranju vidljiva su iz mjesečnih podataka o bankovnom kreditiranju i stopa rasta kreditiranja, koje ESB objavljuje.
Je li važno polaže li banka višak likvidnosti na svoj tekući račun ili se koristi mogućnošću deponiranja kod središnje banke?
Sada to nije važno. Prije su banke koje su se koristile mogućnošću deponiranja dobivale kamate. Otkad je ESB uveo negativnu kamatnu stopu na stalno raspoloživu mogućnost deponiranja kod središnje banke, jednako postupa sa sredstvima na tekućim računima koja premašuju minimalne obvezne pričuve i sredstvima položenima na temelju mogućnosti deponiranja.