Euro izvan Europe
U europodručju živi približno 339 milijuna ljudi koji se svakodnevno koriste euronovčanicama i eurokovanicama. No jeste li znali da se euro upotrebljava i izvan Europske unije, pa čak i izvan Europe? Saznajte gdje!
Kanarski otoci (Španjolska)
Kanarski otoci su otočje u Atlantskom oceanu i jedna od autonomnih zajednica Španjolske. Jedna su od najudaljenijih regija EU-a i dio su europodručja iako geografski ne pripadaju Europi.
---
Ceuta i Melilla, Španjolska
Ceuta i Melilla dva su autonomna španjolska grada smještena na sjevernoj obali Afrike. Od španjolskog kopna dijeli ih Sredozemno more. Budući da pripadaju Španjolskoj, dio su EU-a i njihovi se stanovnici služe eurima.
---
Azori i Madeira, Portugal
Azori i Madeira dva su otočja u Atlantskom oceanu i dvije autonomne regije Portugala. Kao i Kanarski otoci, među najudaljenijim su regijama EU-a i pripadaju europodručju.
---
Mayotte i Réunion, Francuska
Mayotte i Réunion dva su otoka u Indijskom oceanu. Mayotte se nalazi zapadno od Madagaskara, a Réunion istočno. Oba su prekomorski departmani Francuske i među najudaljenijim su regijama EU-a. Stoga njihovi stanovnici upotrebljavaju euro.
---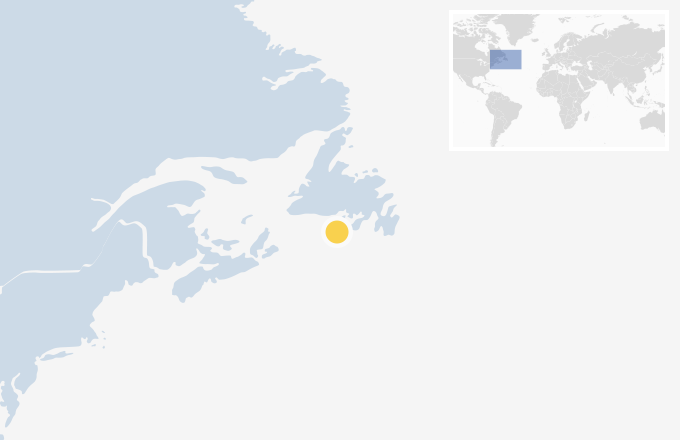 Sveti Petar i Mikelon (Francuska)
Sveti Petar i Mikelon tvore otočje smješteno nedaleko od istočne obale Kanade i jedna su od prekomorskih zajednica Francuske. To znači da pripadaju Francuskoj, ali nisu dio EU-a. Otoci su potpisali sporazum s EU-om kojim im se dopušta upotreba eura.
---
Francuska Gijana
Francuska Gijana prekomorski je departman Francuske smješten na sjevernoj atlantskoj obali Južne Amerike. Budući da pripada Francuskoj, Francuska Gijana jedna je od najudaljenijih regija EU-a te je stoga i dio europodručja.
---
Francuski otoci u Karibima
Francuski otoci Guadeloupe i Martinique prekomorski su departmani Francuske i dio EU-a. Sveti Martin postao je prekomorska zajednica Francuske 2007., ali je i dalje dio EU-a. Prekomorska zajednica Sveti Bartolomej, koja nije dio EU-a, potpisala je monetarni sporazum s EU-om kojim joj se dopušta upotreba eura.
---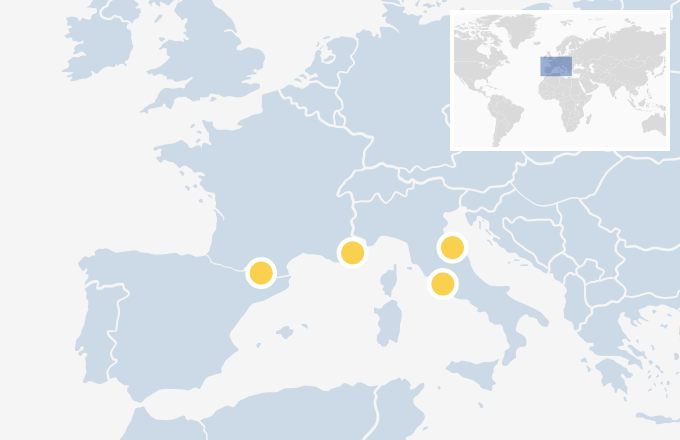 Mikrodržave u Europi
Europske mikrodržave Andora, Monako, San Marino i Vatikanski Grad nisu dio EU-a, no potpisale su monetarne sporazume s njim. To znači da je euro službena valuta koju njihovi stanovnici upotrebljavaju. Te četiri države mogu izdavati i određen broj kovanica s vlastitim dizajnom.
---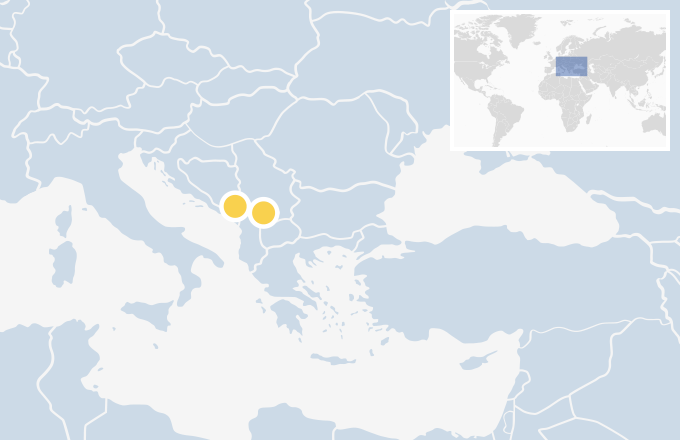 Kosovo i Crna Gora
Balkanske države Kosovo i Crna Gora nisu članice EU-a. Te su dvije države 2002. jednostrano usvojile euro i otada je on njihova de facto valuta. To znači da euro ondje nije zakonsko sredstvo plaćanja, ali upotrebljava se kao da jest. Do 2002. stanovnici Kosova i Crne Gore upotrebljavali su njemačke marke.